These Hearty Ground Beef Enchiladas are my go-to recipe on busy nights. I always have the ingredients on hand for beef enchiladas, and I make them extra filling by adding beans to the mixture.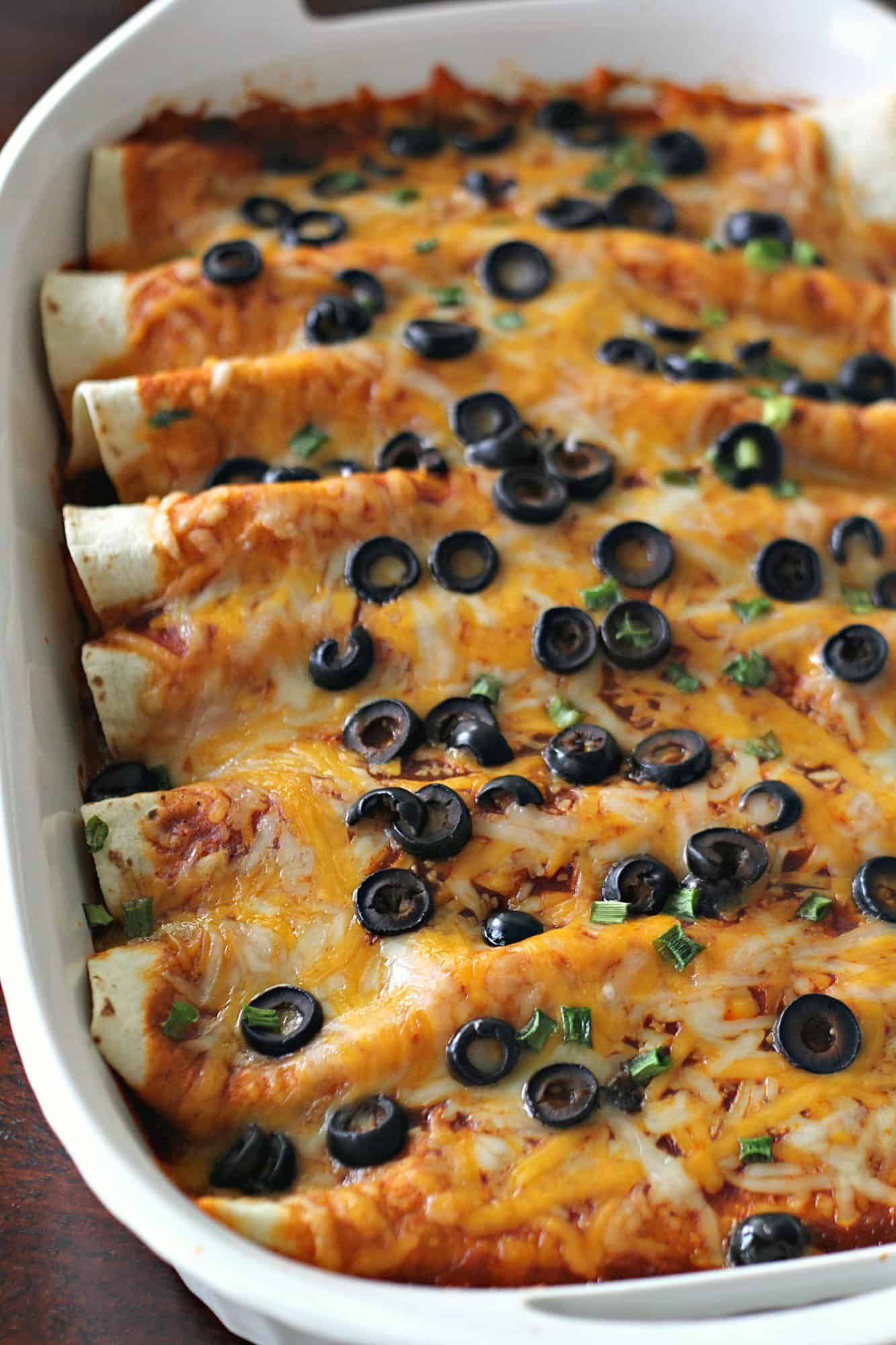 We love Mexican food and have so many delicious chicken enchilada recipes, but I decided to mix it up today by sharing my favorite ground beef enchilada recipe – your family will love it.
How to make enchilada filling:
For this perfect beef enchilada filling, start with a lean ground beef. Saute the beef with the chopped onions.
If you're not a fan of ground beef, you could also use steak or chicken.
To make these vegetarian enchiladas, you could also use double the beans in your enchiladas or do a combination of rice and beans.
Next add in chili beans. Chili beans are usually pinto or kidney beans in a chili sauce.
If you can't find chili beans, you can use pinto, kidney, or black beans as a substitute.
Now add in the enchilada sauce and the salsa and mix it all together.
Corn or Flour tortillas for enchiladas?
When it comes to making beef enchiladas, corn tortillas are more authentic, but flour tortillas work great as well!
Flour tortillas are softer, but corn usually holds up better and doesn't get soggy. It really comes down to whatever you prefer.