This Easy Homemade Lasagna is so simple to throw together, but tastes like you have been busy in the kitchen all day. And don't worry about cooking the lasagna noodles before baking - the oven does all the work for you.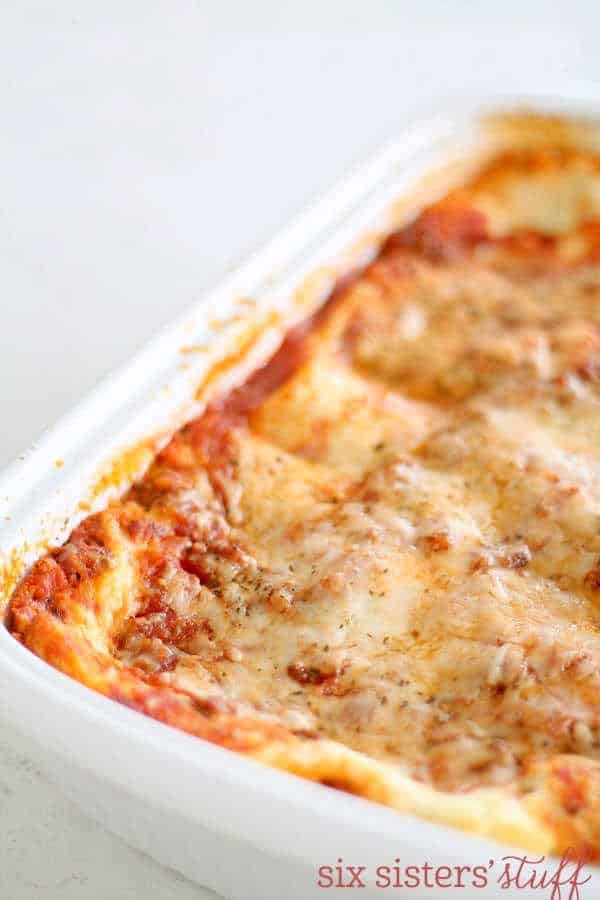 Do you ever feel intimidated by lasagna?
The first time I attempted to make a homemade lasagna, I went all in – made a sauce from scratch in one saucepan, cooked my noodles in another saucepan, and browned my meat in a third saucepan.
By the time I was done "prepping" the lasagna to go into the oven, I already had a sink full of dirty dishes!
Related recipe: Be sure to check out our Creamy Chicken Lasagna
Do you need to cook your noodles first
?
For this lasagna, you do not have to cook your noodles before you bake it – just layer the uncooked noodles in your lasagna and they will soften while the lasagna bakes!
This step alone will save you so much time. There are "oven-ready" lasagna noodles available at the grocery store, but they are not needed for this recipe – just any kind of regular lasagna noodles will do.