With spring sprung and summer right around the corner, smoothies are one of my favorite snacks to make. This copycat Jamba Juice Aloha Pineapple smoothie is so fresh, tasty, and has a wonderful blend of fruity flavors!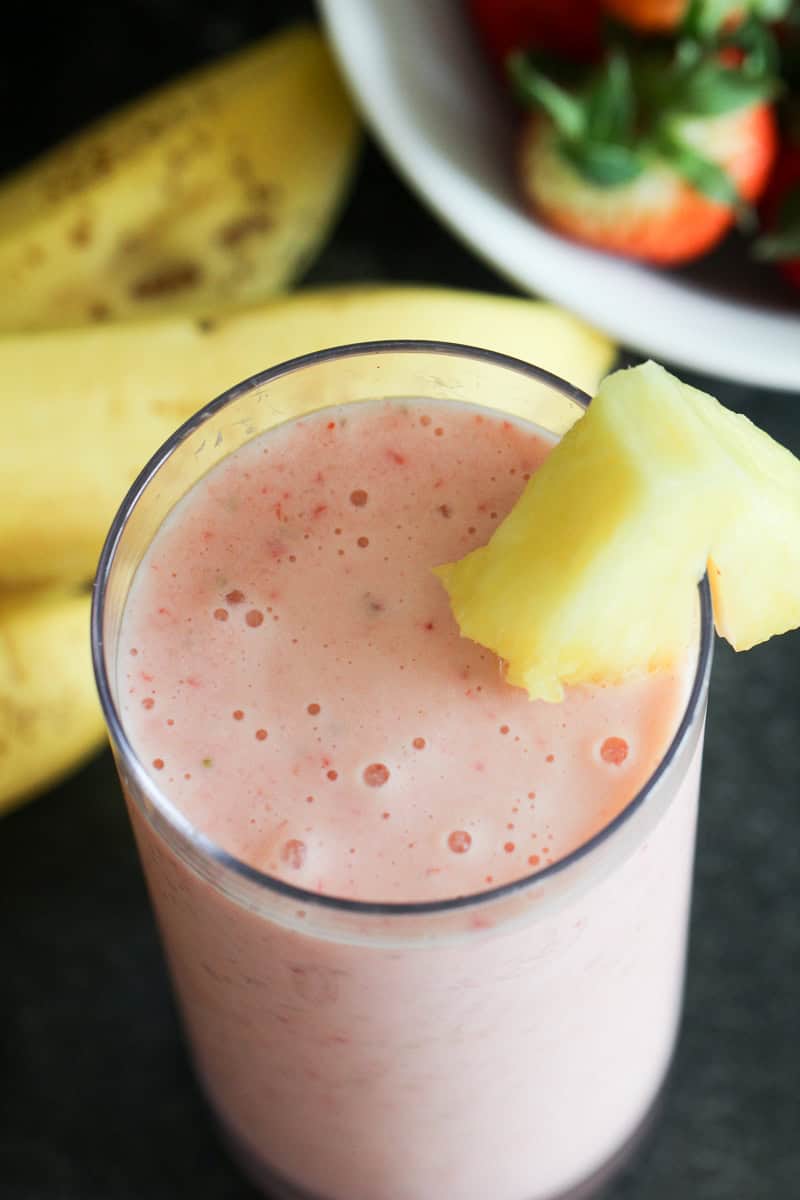 This Jamba Juice Aloha Pineapple Smoothie is such a great snack, especially as the months get hotter and kid's attention span and want to sit down and eat gets shorter.
The kids love to spend most of the day digging in the dirt outside so sitting down for a snack isn't always an option.
I love to be able to throw some fruit into a blender and make a tasty, refreshing, not to mention healthy, snack!
It's also one of the best ways I am able to get my kids to finish their fruit that they should eat.
Maybe even some vegetables but shhh they don't know that! They especially love this Jamba Juice copycat recipe!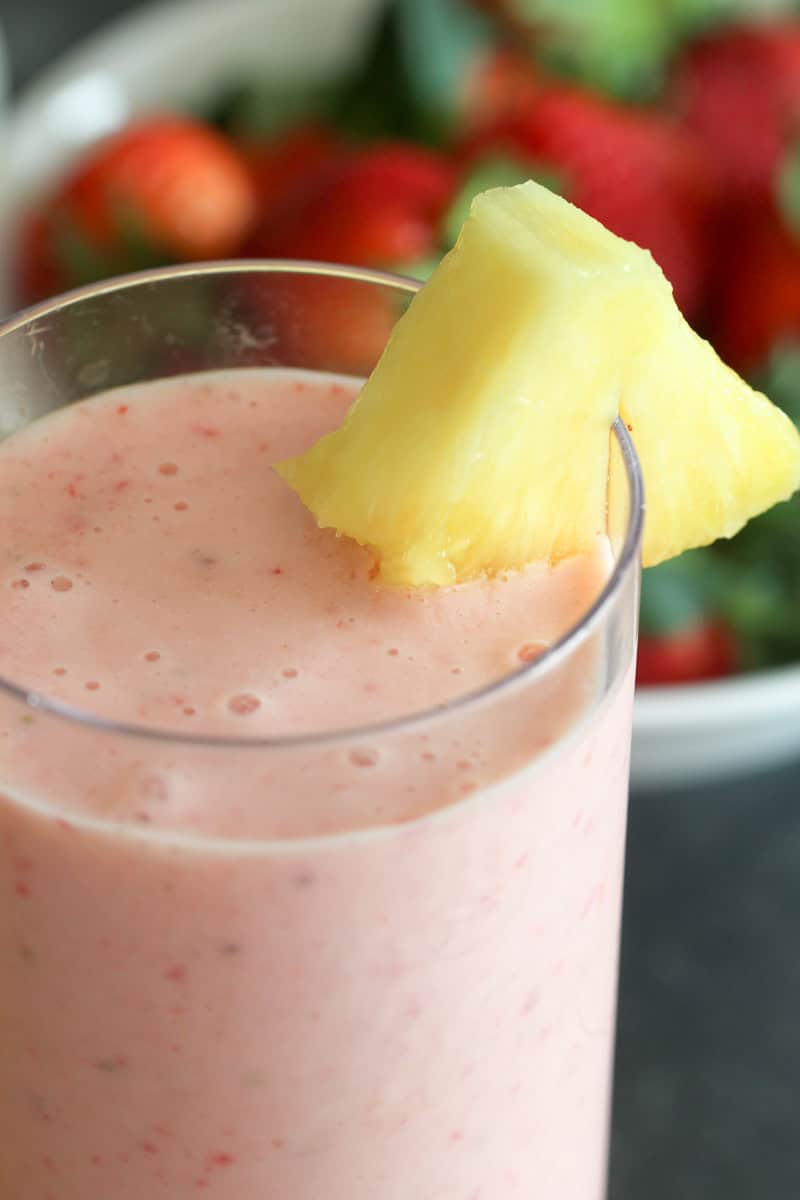 Bananas and strawberries are their favorite fruits, and mine too! That's even just about all you'll need for this recipe!
Add in a little greek yogurt, pineapple, and ice and you have yourself a super delicious and healthy smoothie.
We have a lot of other great smoothie recipes that you should try out and have on hand for summer.
Take a look at our easy tropical smoothie recipe, piña colada fruit smoothie recipe, or even a little extra healthy our piña colada green smoothie recipe. I love them all! I always make sure my house is stocked with tons of fruit during the summer to keep the smoothies coming!
Everything you need to make this easy Copycat Jamba Juice Aloha Pineapple smoothie recipe can be found listed below:
Healthy smoothie ingredients:
Banana

Strawberries

Pineapple

Crushed ice

Vanilla greek yogurt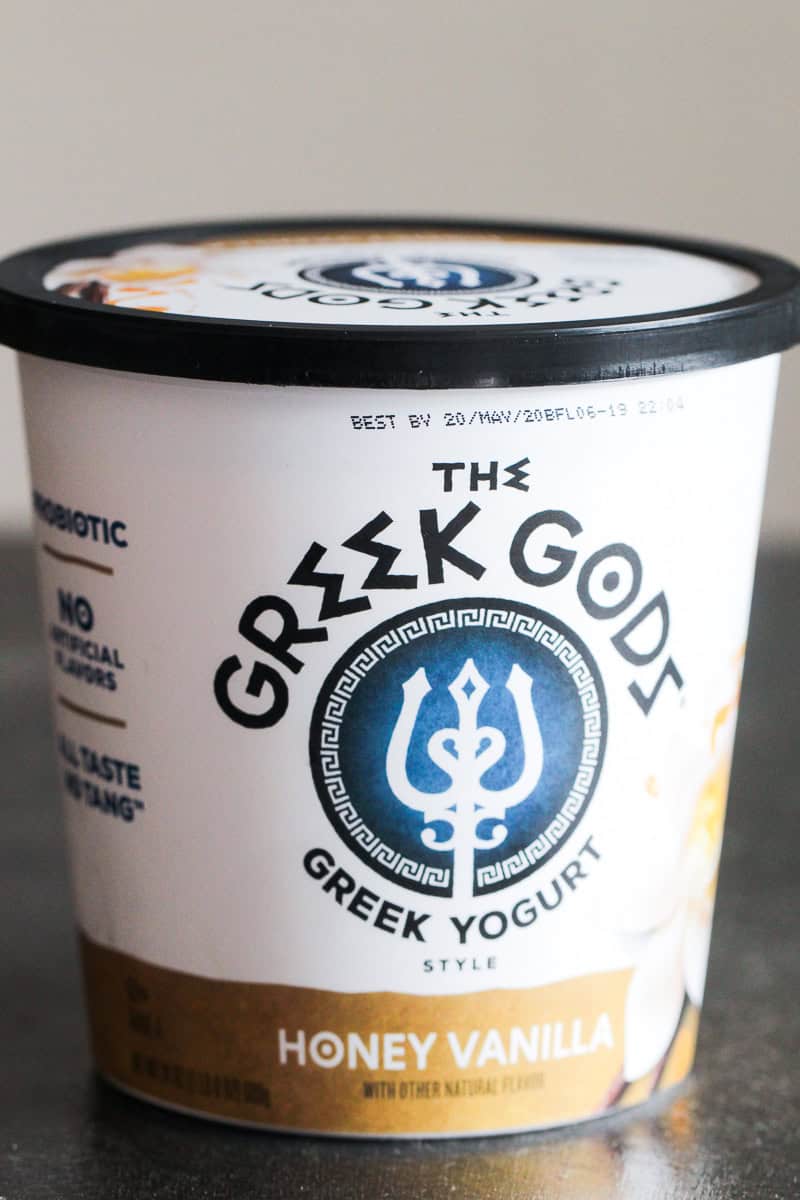 This is also essential for this Jamba Juice copycat recipe:
Blender (

THIS

is a great blender for smoothies)
If you do not have fresh pineapple on hand you can always strain a can of pineapple and use that instead.