Crushed Oreo cookies, white chocolate chips, and vanilla pudding make these soft and chewy Cookies and Cream Blondies one of the best blondie recipes out there. Perfect for feeding a crowd or making as an after school snack. They are absolutely ooey, gooey, creamy and chocolatey!
I don't know about you, but my kids are constantly asking for snacks.
I try to give them healthy snacks most of the time, but its always nice to indulge a little (moderation in all things, right?? I am pretty sure that includes oreos!).
WARNING!! Whenever I make these delicious blondies sometimes I OVER indulge because it's hard to stop coming back for more . . . they are just that good!
Looking for more Blondies recipes? Check out our Thick and Chewy M & M Blondies, Fluffernutter Blondies, Cake Batter Blondies and White Chocolate Cranberry Blondies.
What is a Blondie?
A blondie is basically a cookie baked in bar form.
Some people think blondies are the opposite of a brownie – brownies are chocolate-based and blondies are vanilla-based. While brownies are a dark chocolate color, blondies are a light golden color.
Many times blondies are referred to as "blonde brownies" because of their color (that comes from using brown sugar instead of cocoa).
Regardless of what you call them, they are delicious! I just love how thick and chewy they always turn out.
(If you need a delicious brownie recipe, be sure to check out our Lunch Lady Brownies!)
What people are saying about these Cookies and Cream Blondies:
"I made these for my family's weekly Sunday night dinner and my adult boys said it was the best dessert I've ever made. This says a lot, because I've made them hundreds, if not thousands, of delicious desserts over the past two and a half decades! Thanks for this winner!" -Charissa
"These are so, so amazing! Making a double batch right now!" -Heather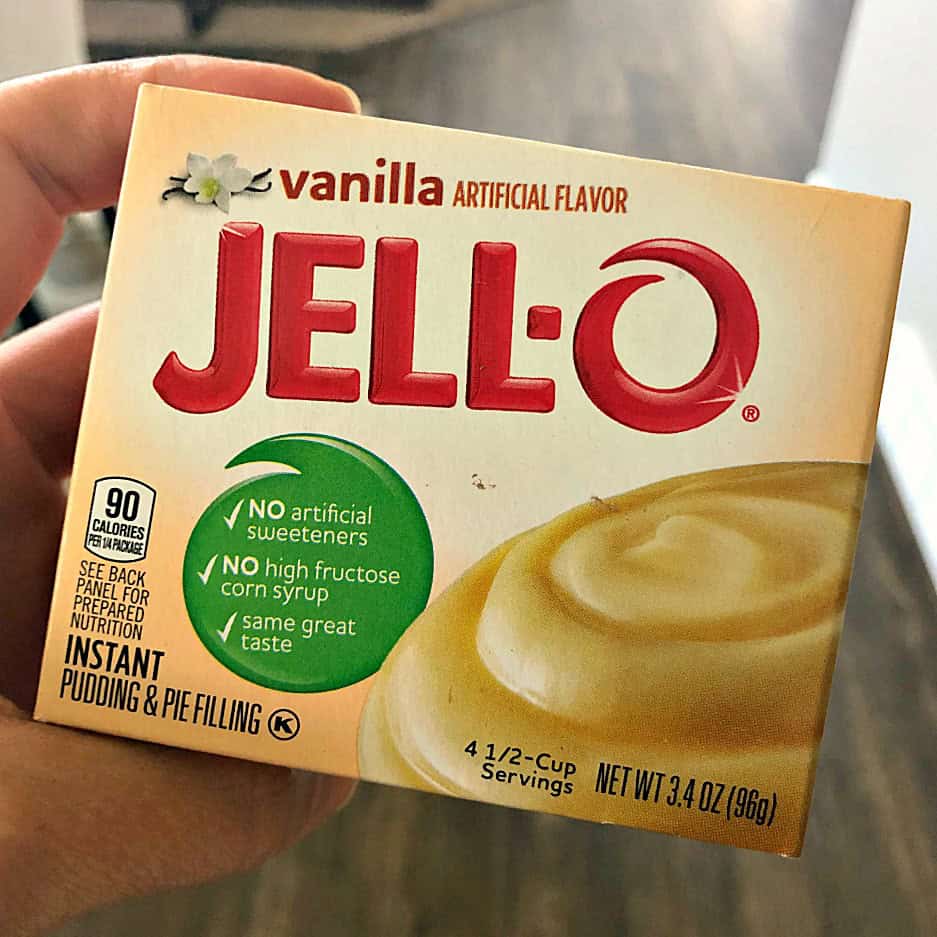 Ingredients needed for Cookies and Cream Blondies:
Butter
Brown sugar
Sugar
Eggs
Vanilla
Instant vanilla pudding (cook and serve pudding will not work as well – we have only made it using instant)
Flour
Baking soda
Baking powder
Salt
Milk chocolate chips
White chocolate chips
Double Stuffed Oreos (regular oreos are fine, but we prefer the Double Stuf ones!)