Chicken Cordon Bleu Casserole takes all the work out of dinner! Comes together in just a few minutes with simple pantry ingredients. Always a family favorite.
Chicken Cordon Bleu Casserole is all the flavor of chicken cordon bleu without all the work!
This dinner can also be on the table in less than an hour.
A great family dinner casserole to add to your meal rotation.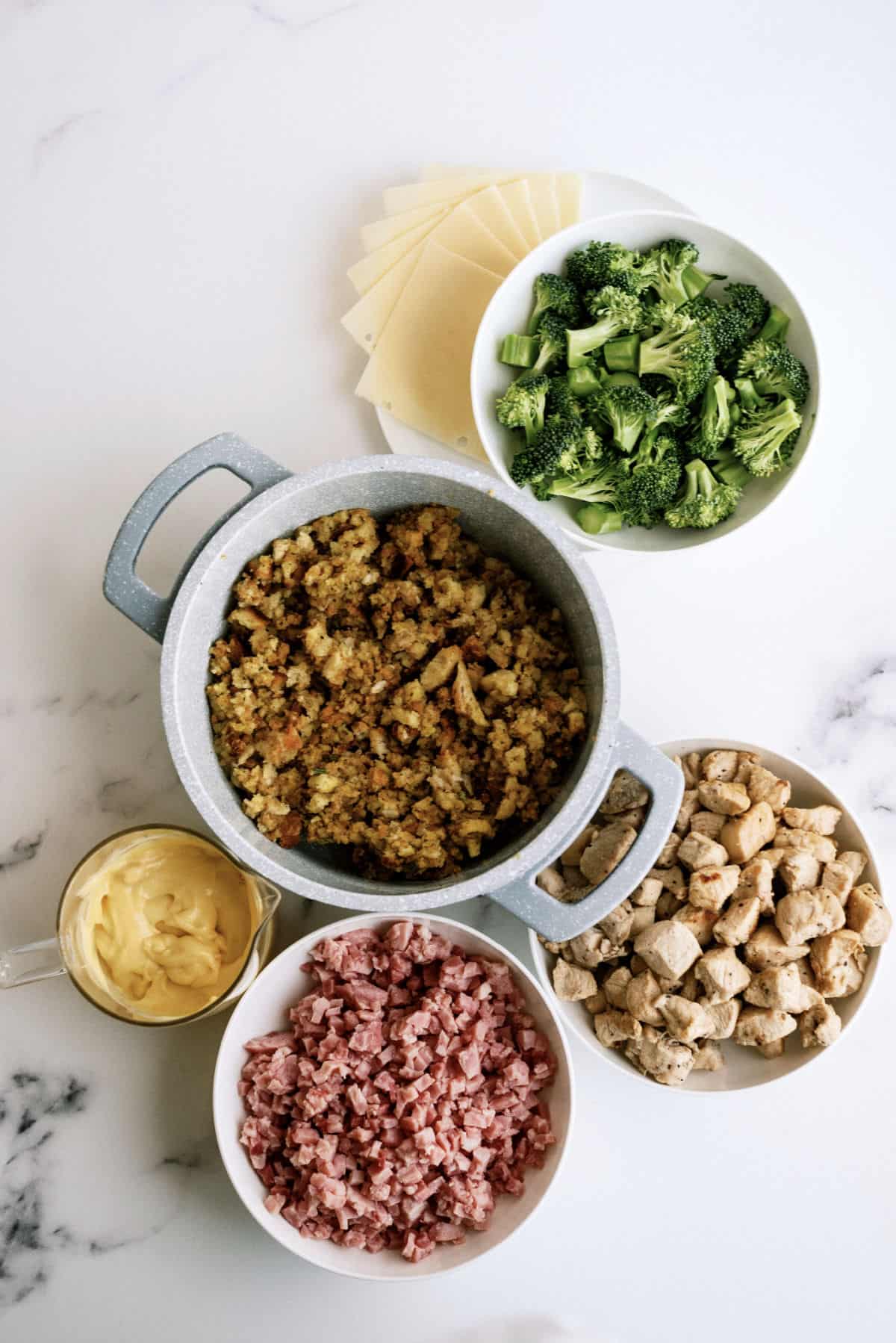 Ingredients needed to make Chicken Cordon Bleu Casserole:
Chicken Stuffing Mix
Cream of Chicken soup
Dijon Mustard
Chicken Breasts
Broccoli florets
Diced Ham
Sliced Swiss Cheese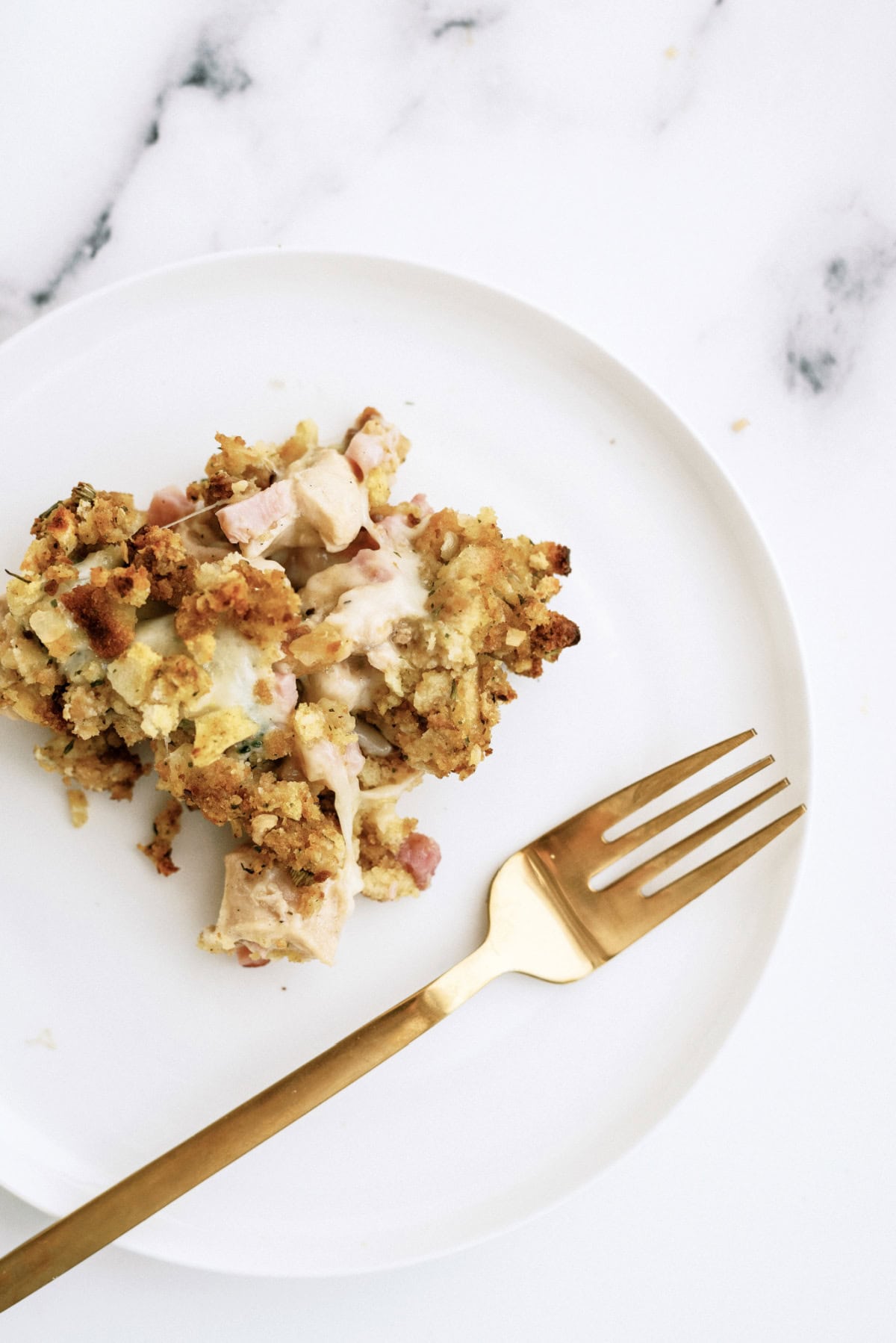 Love Chicken Cordon Bleu? Here are some more of our favorite recipes:
How to make Chicken Cordon Bleu Casserole:
This is an extremely simple dish that is practically impossible to mess up.
If you are a beginner in the kitchen, this is the perfect dish to serve your guests or family.
Preheat your oven to 375 degrees F.
Spray a 2 quart baking dish with non stick cooking spray.
You will also want to prepare your stuffing according to package directions. Set the stuffing aside.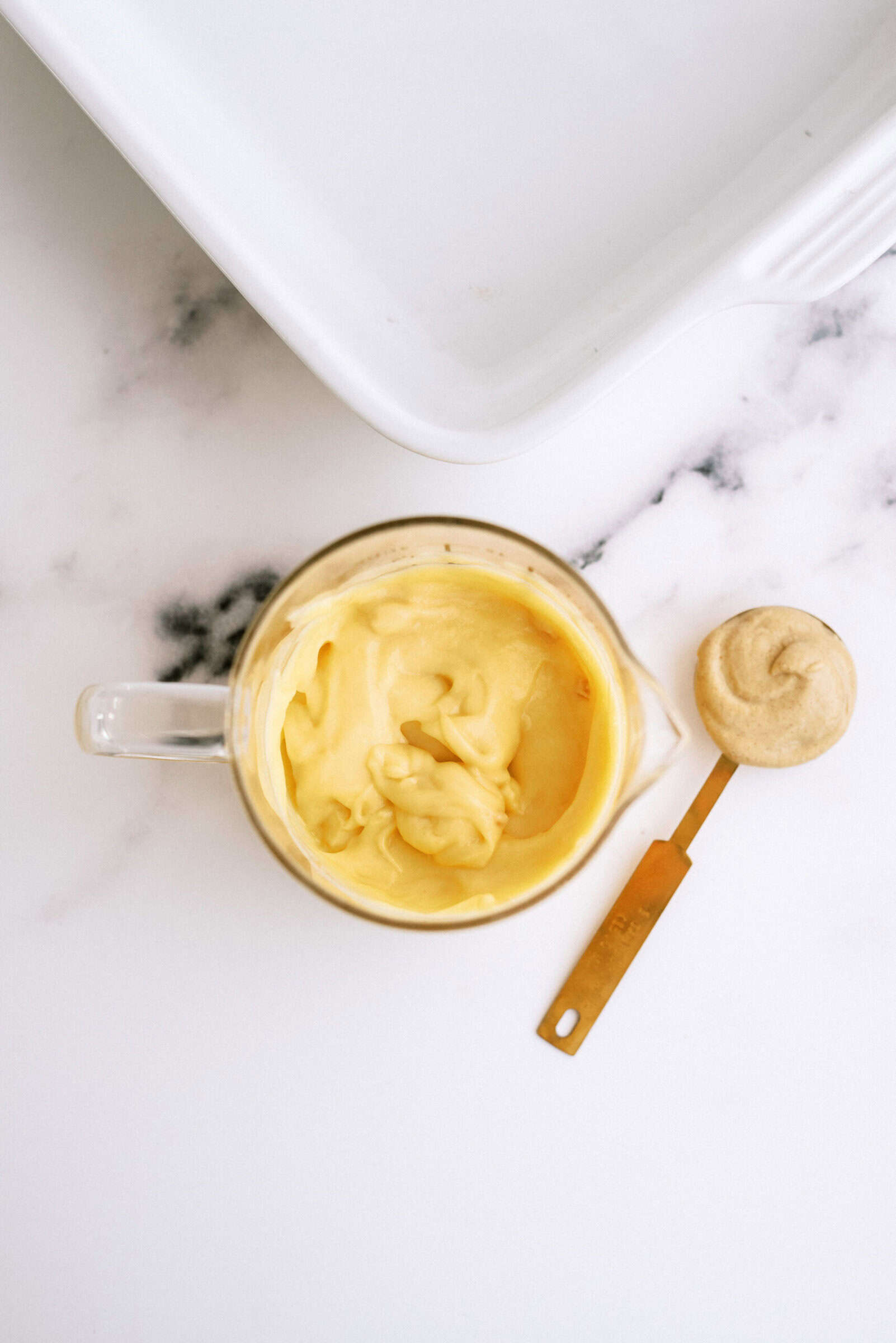 In a medium sized bowl, combine your cream of chicken soup with your Dijon mustard.
Then mix in your chicken, broccoli and ham.
Combine until everything is fully coated.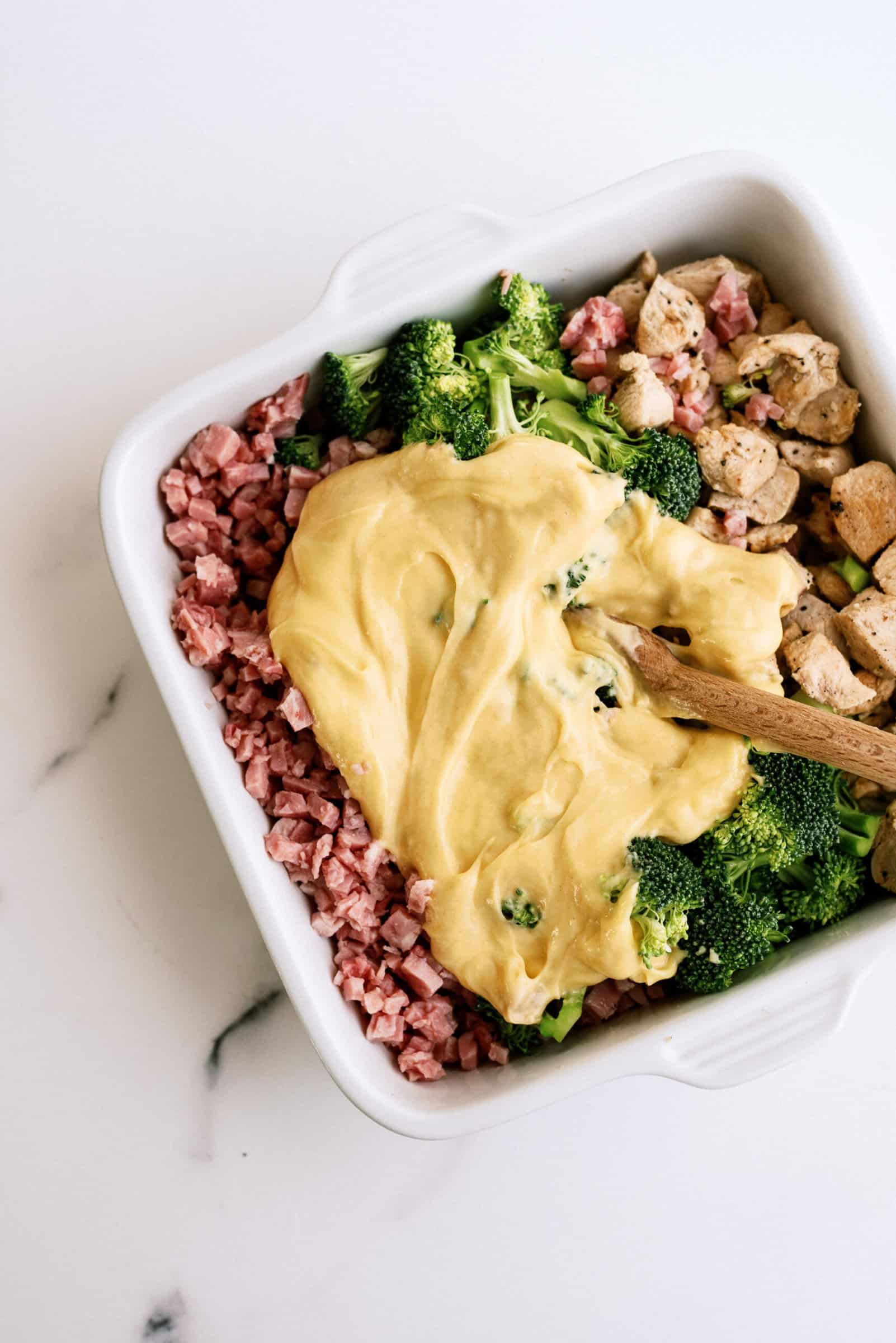 Spoon your mixture into a 2 quart baking dish that has been previously coated by non-stick cooking spray.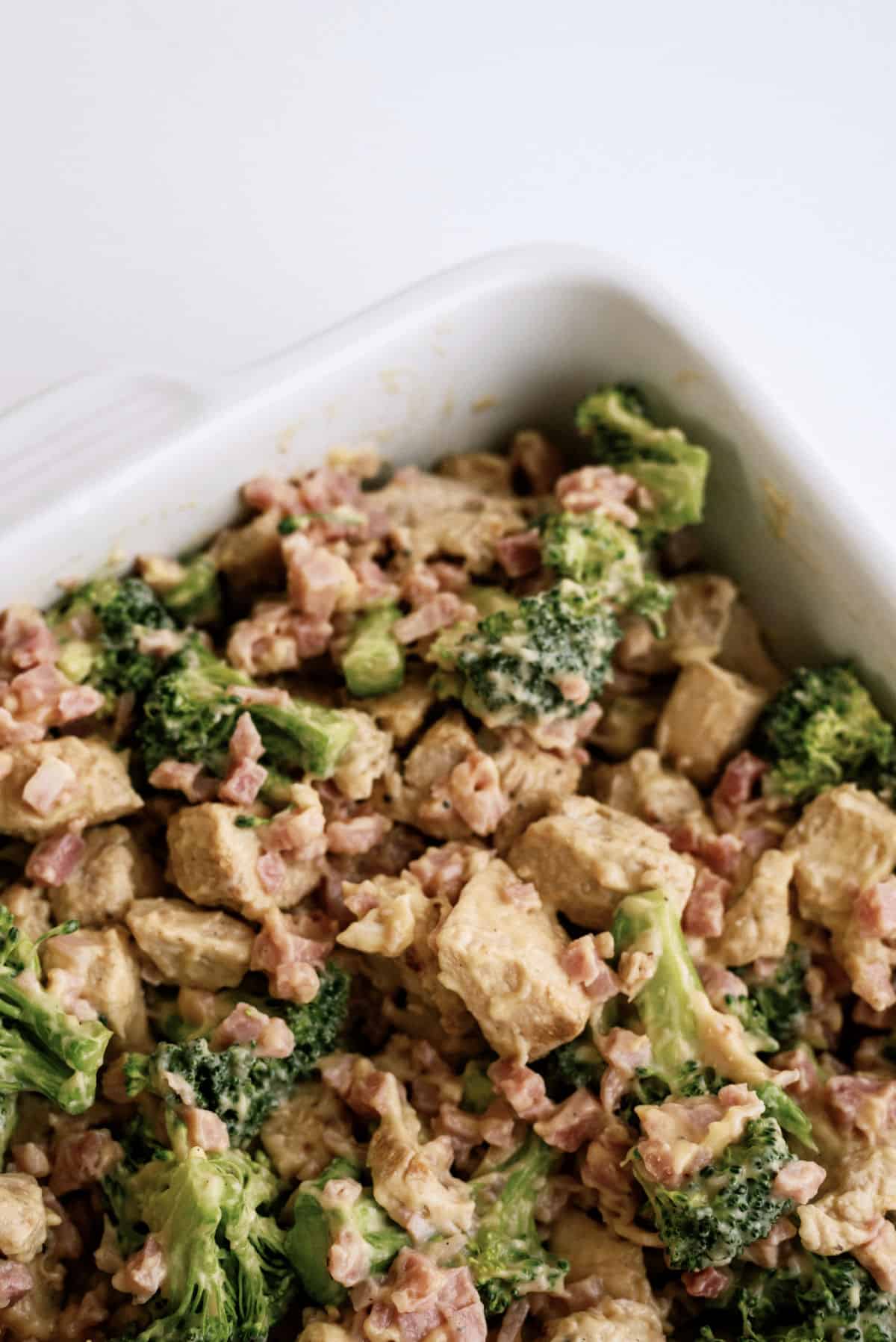 Top with cheese slices then sprinkle on the stuffing previously prepared.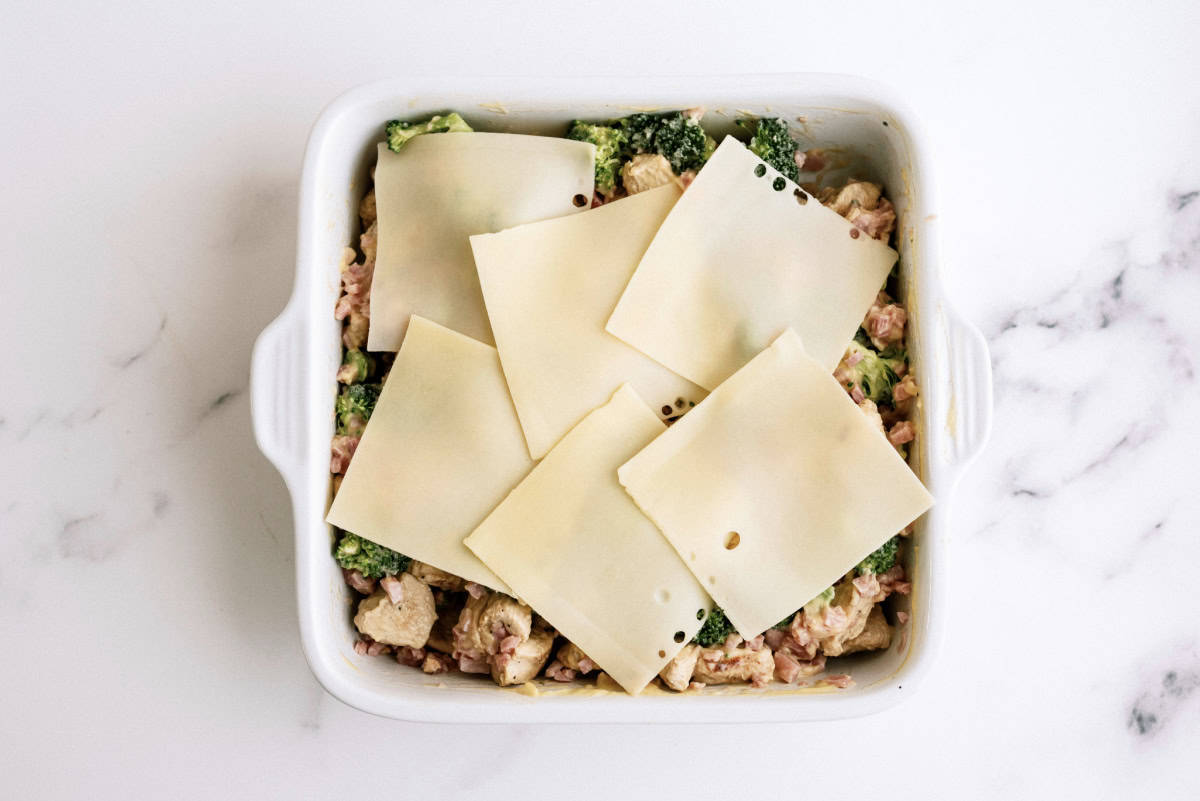 Place in the preheated oven and bake for 35 to 40 minutes or until it is heated through all the way.
How to make your own Cream of Chicken Condensed Soup:
Many people prefer not to use canned cream of chicken soup.
We have found a simple and delicious recipe that you can make yourself at home:
2 1/2 cups chicken broth
1 1/2 cups milk
1 cup flour
1 teaspoon salt
1/2 teaspoon pepper
1/2 teaspoon garlic salt
1/2 teaspoon onion powder
1/2 teaspoon parsley
Combine all ingredients in a deep pan or pot, over the stove.
Bring to a boil, and stir continually until there are no lumps and it begins to thicken.
Remove from heat. Place in fridge until ready to use.
If not using immediately, store in an airtight container for up to one week, in the fridge.