These Funfetti Cake Batter Buddies are so easy to make and full of flavor. I may say they are even better than our Chocolate and Peanut Butter Muddy Buddies.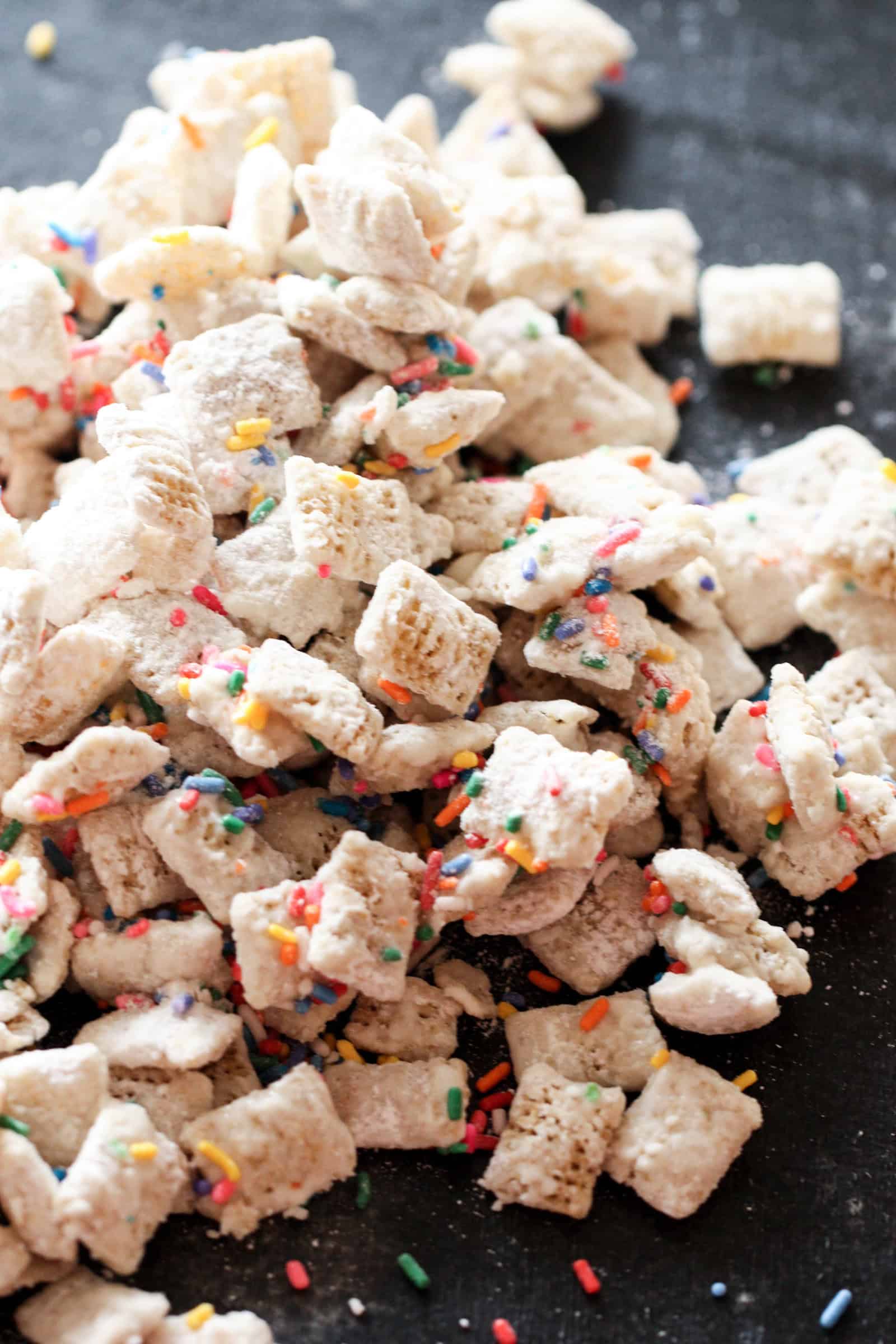 Do you have 10 minutes? Then I HIGHLY recommend running into the kitchen and throwing this Chex Funfetti Cake Batter Buddies together.
It is CRAZY addicting, so you might want to double the batch. My husband loves all things made with a Funfetti cake mix, so I made it for him but ended up eating most of it myself. Trust me, you are going to LOVE this recipe.
It's great for game night, movie night, midnight munchies, or just anytime you are craving a crunch snack. It only requires 5 simple and inexpensive ingredients, that you may already have on hand. I may even say these are better than our original chocolate and peanut butter Muddy Buddies
Only three simple steps to make this Cake Batter Buddies recipe:
Start with your cereal. We prefer and recommend to use Chex cereal. It captures the white chocolate and holds in the powdered sugar and cake mix a little better.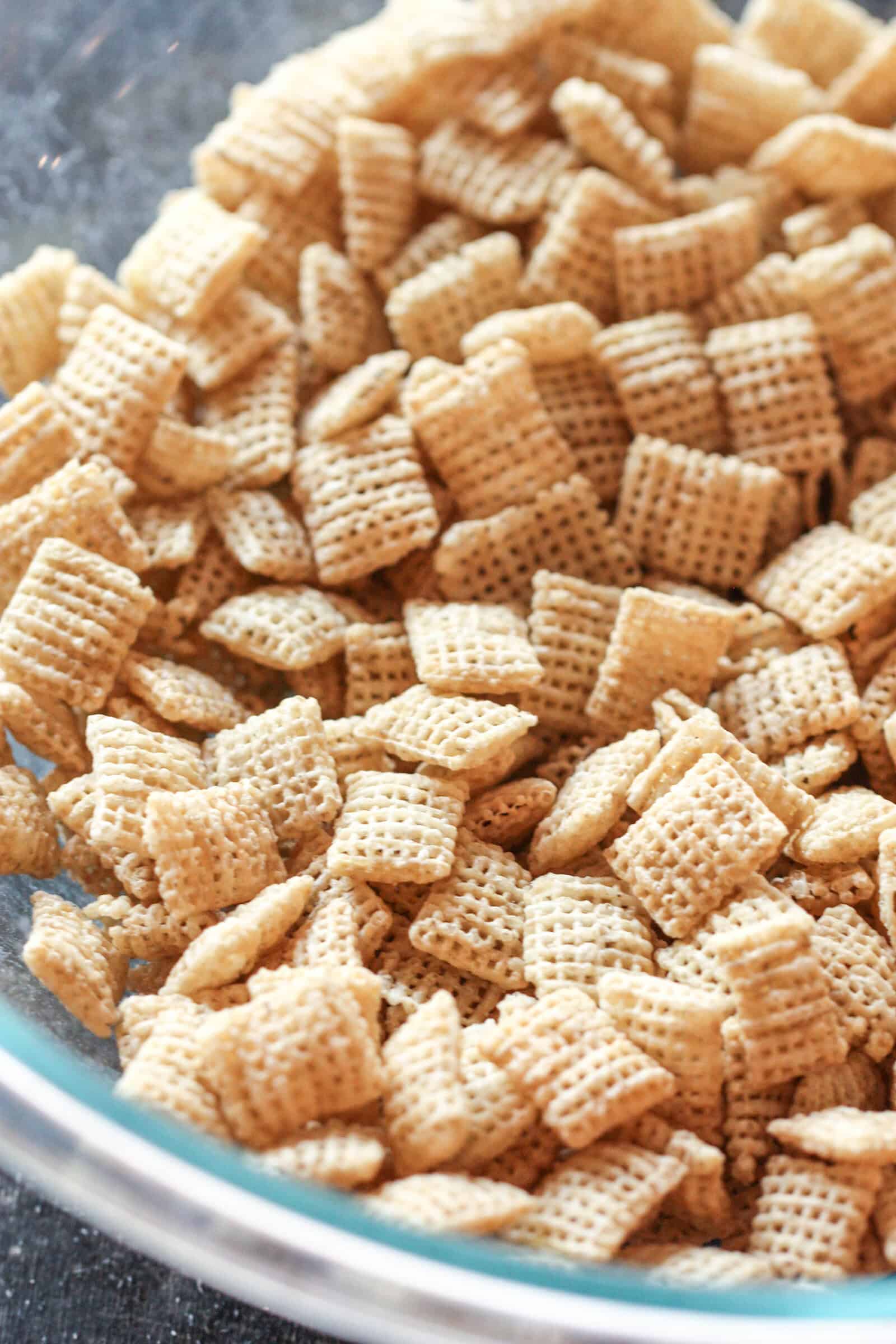 Add your melted chocolate. You can use vanilla almond bark, or white chocolate chips.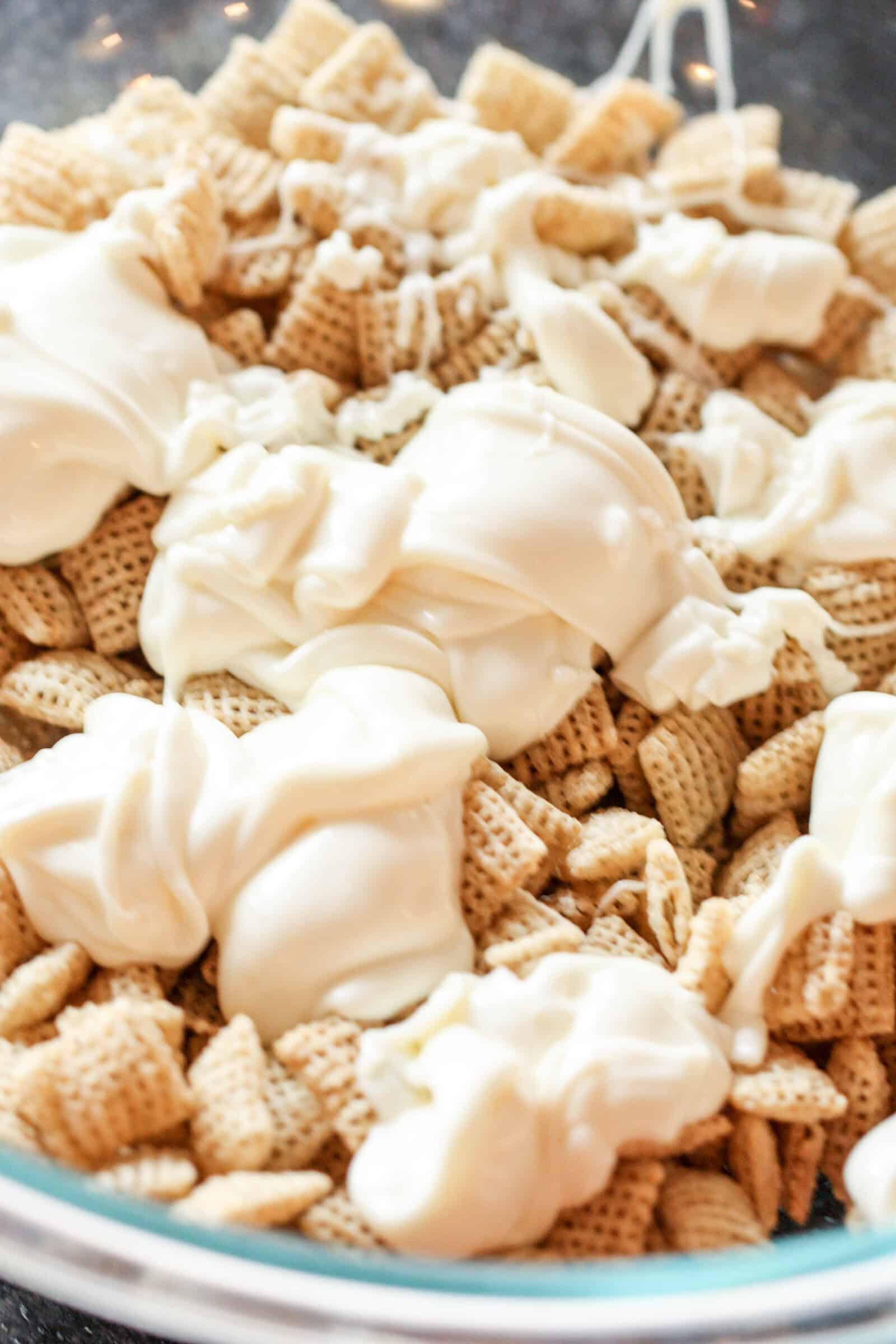 Add your dry ingredients, and a few extra sprinkles, if desired.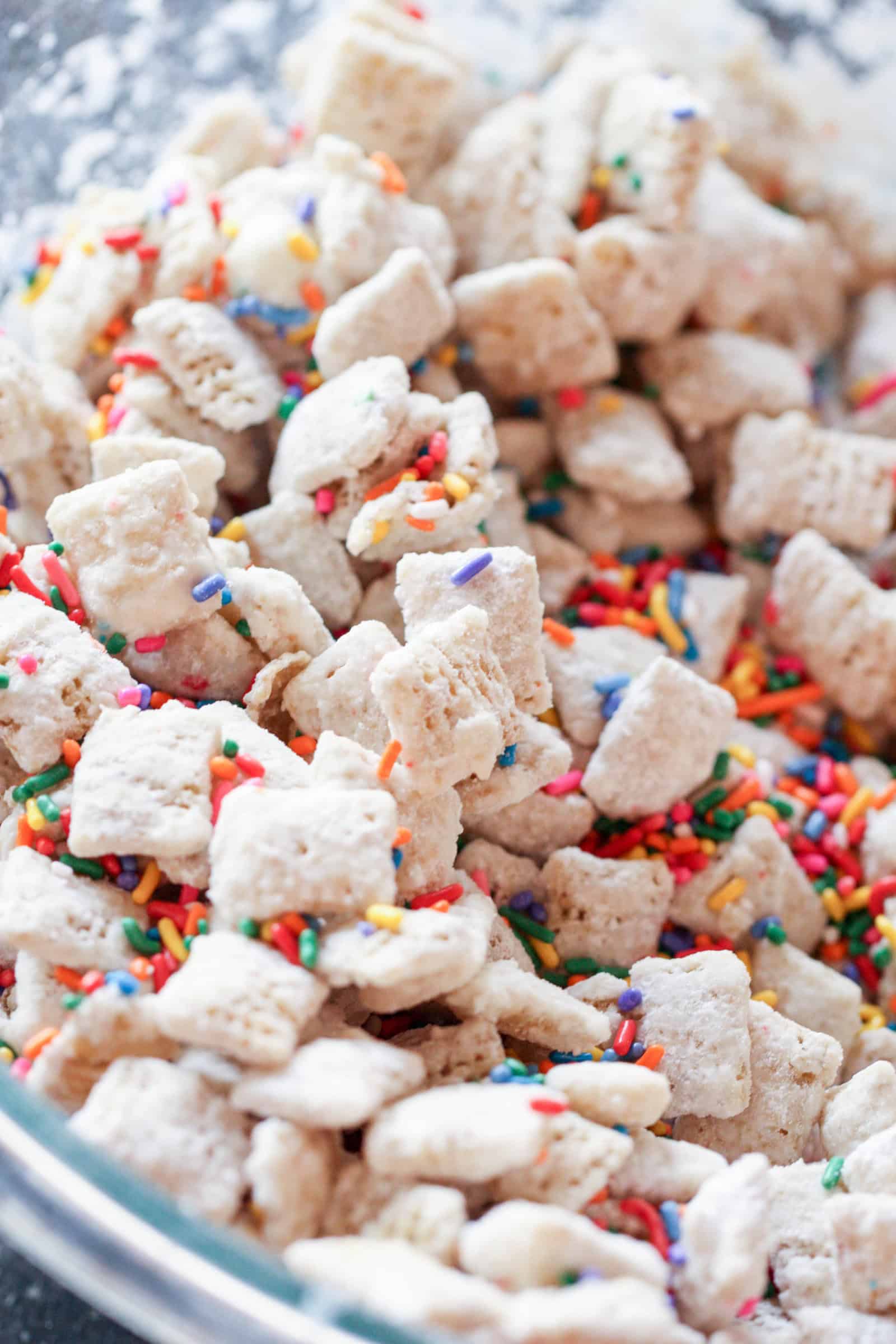 Eat and enjoy!