If you love caramel and chocolate, you will fall in love with these Carmelitas. They are great for a family treat, delivering to neighbors, or sharing at a church event -- everyone will come back for more.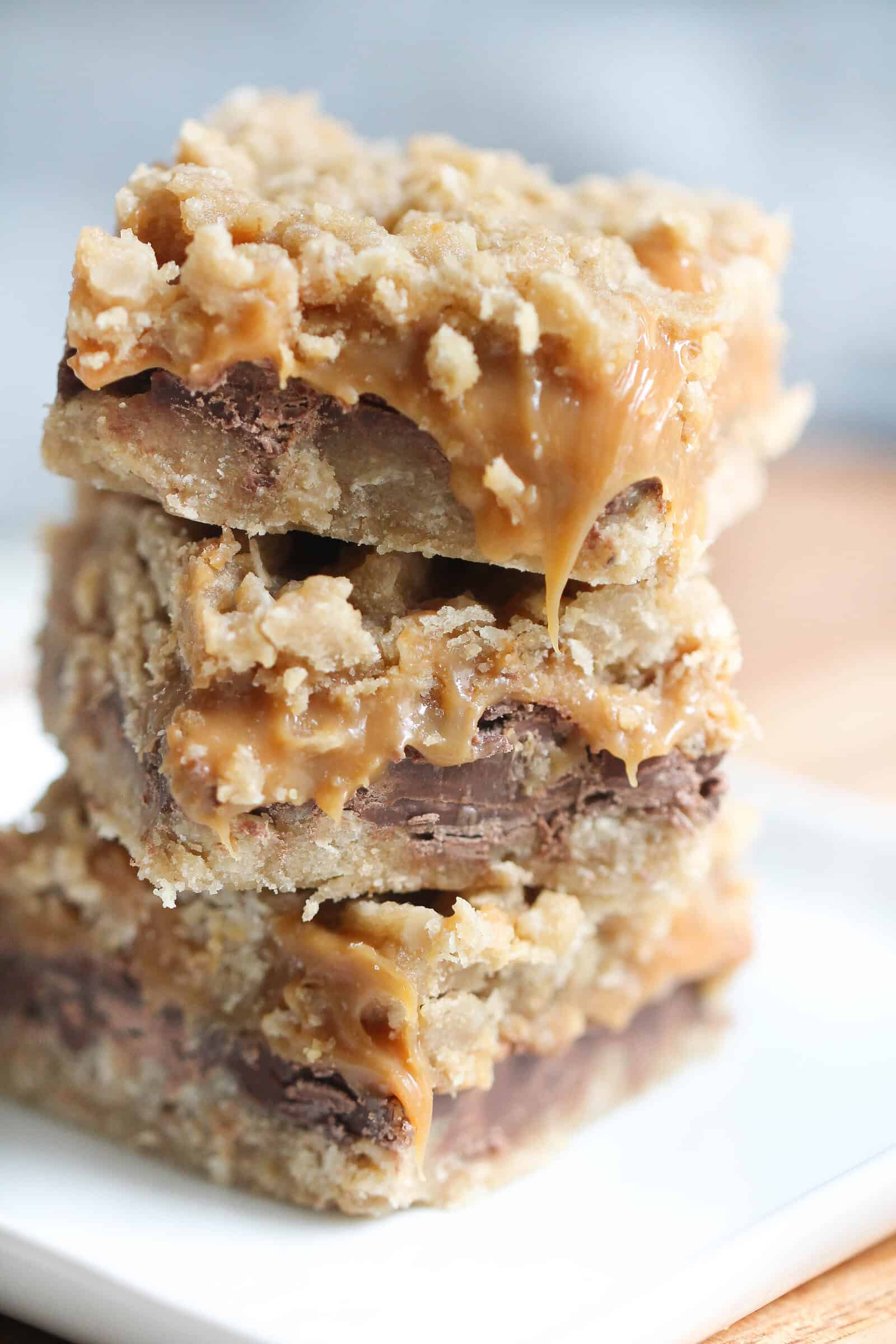 My roommate gave me this recipe, and I think they are my new favorite dessert. They were so easy to make, and they taste phenomenal.
These Carmelitas are gooey, yet stay together. They are a quick dessert for when you are in a pinch.
Whenever we take these gooey and delicious Carmelitas to a party, they are the first to go. So we are warning you now, you might as well make a double batch. They go quickly.
And you can see why, a crunchy streusel like topping, with caramel and chocolate oozing out the sides. These Carmelitas do not disappoint!

We also love these Chocolate Sugar Cookie Bars and S'mores Magic Bars.
These are great bar desserts that are perfect for your spring and summer parties! They are so easy to make and crowd favorites.
Everything you need to make this fantastic dessert recipe is right here:
Carmelita Recipe Ingredients:
Caramel Bits or Wrapped Caramels
Heavy Whipping Cream
Butter
Brown Sugar
Oats
Flour
Milk Chocolate Chips
Items needed to prepare Carmelitas:
How to make Carmelitas:
In a small saucepan combine the caramel and the heavy whipping cream. Place it over low heat and stir until smooth and fully combined. Set smooth caramel aside.
In a separate bowl, combine melted butter, brown sugar, flour, and oats.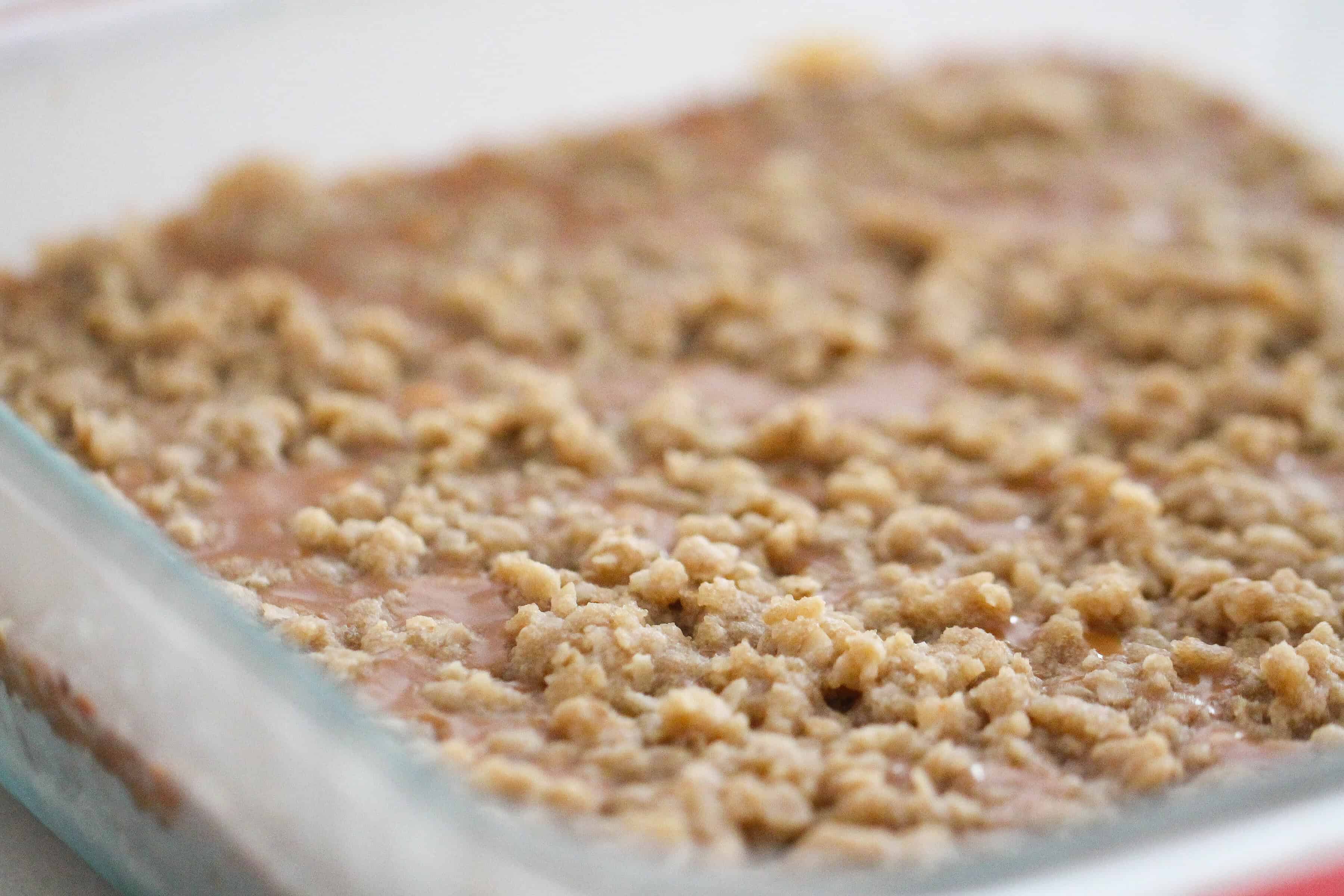 Spray an 8 x 8 inch pan, and press half of the crust mixture into the bottom of the pan.
Bake the crust at 350 degrees for 10 minutes.
Once the crust is done cooking, sprinkle the chocolate chips over the hot crust. Spread the warm caramel over the chocolate chip layer.
Then sprinkle the remaining crust dough over the caramel.
Bake in oven at 350, for 15 minutes.
Let cool, or place in fridge for 2-4 hours or until fully cooled.

Do I Have to Wait for them to Cool?
You will want them to cool slightly because the hot chocolate and caramel may burn your mouth. But these are amazing when warm.
A benefit of cooling the bars is that it gives them a chance to set a little bit. The caramel and chocolate won't be quite so gooey and the bars will be able to hold their form better.