These are the best tasting brownies you will have ever had! Just like it say this better than anything brownies recipe will be made over and over again.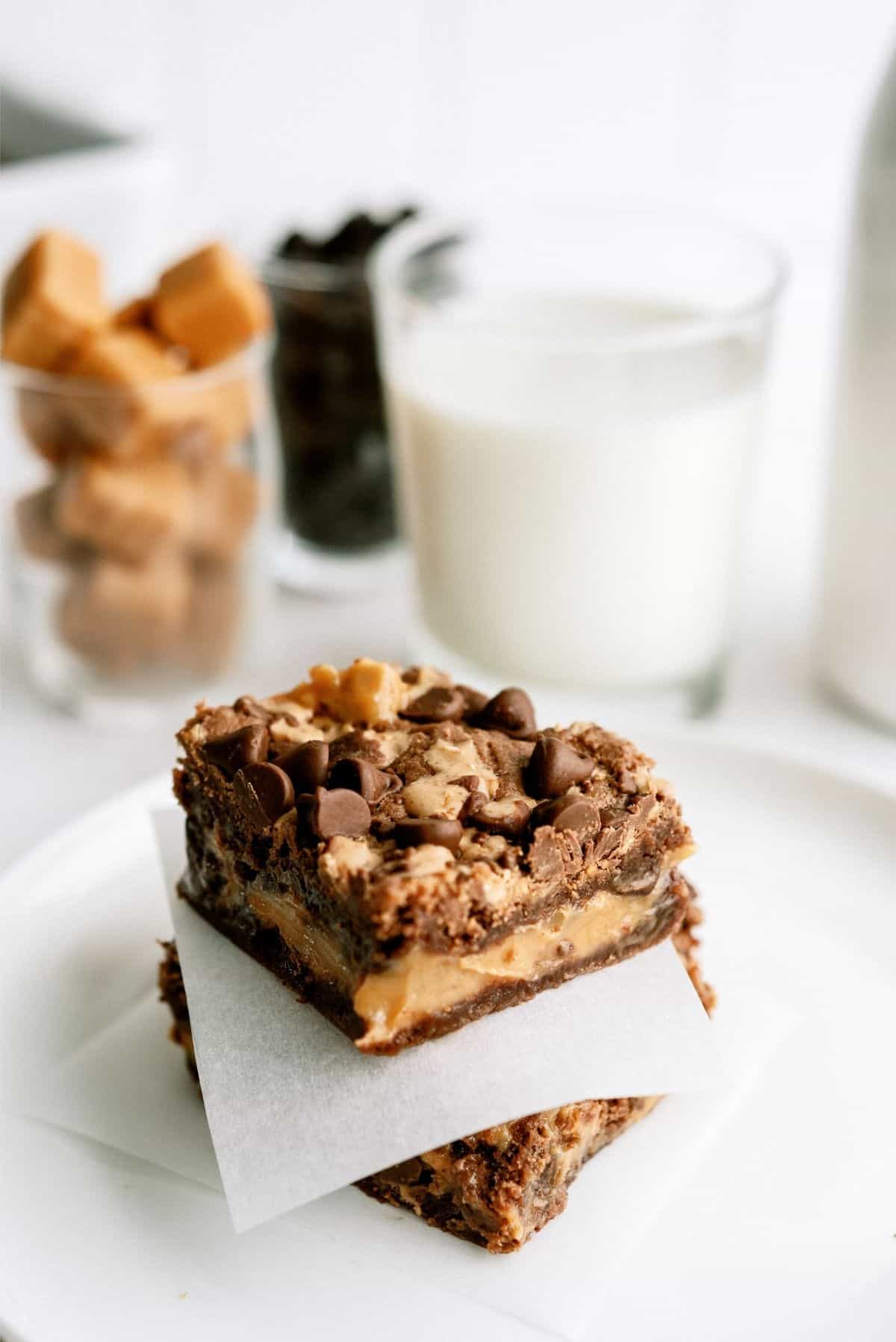 Brownies are such a guilty pleasure for me, especially with this Better Than Anything Brownies recipe.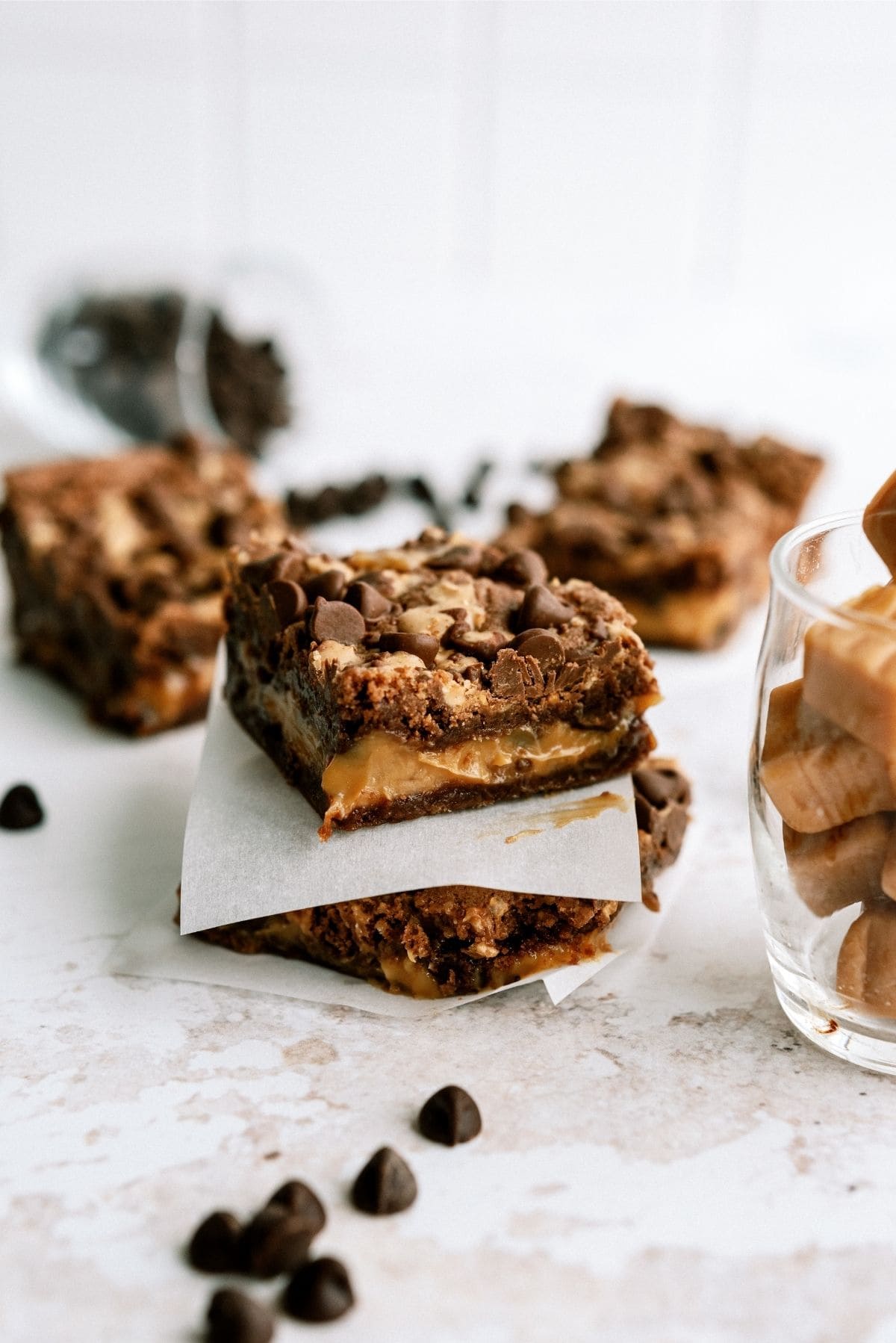 This cake mix dessert has a wonderful chocolatey taste with the texture of a fudgy cake brownie. They are caramel brownies unlike you have ever tasted before.
My kids go crazy for brownies, in particular these brownies with a twist! They always say how this is the best brownie recipe they have ever had.
Make sure that you try out our other fantastic brownie recipe like Mom's Famous Marshmallow Brownies, Chocolate Thin Mint Brownies, or in honor of those Girl Scout cookies going around our Samoa Brownies recipe.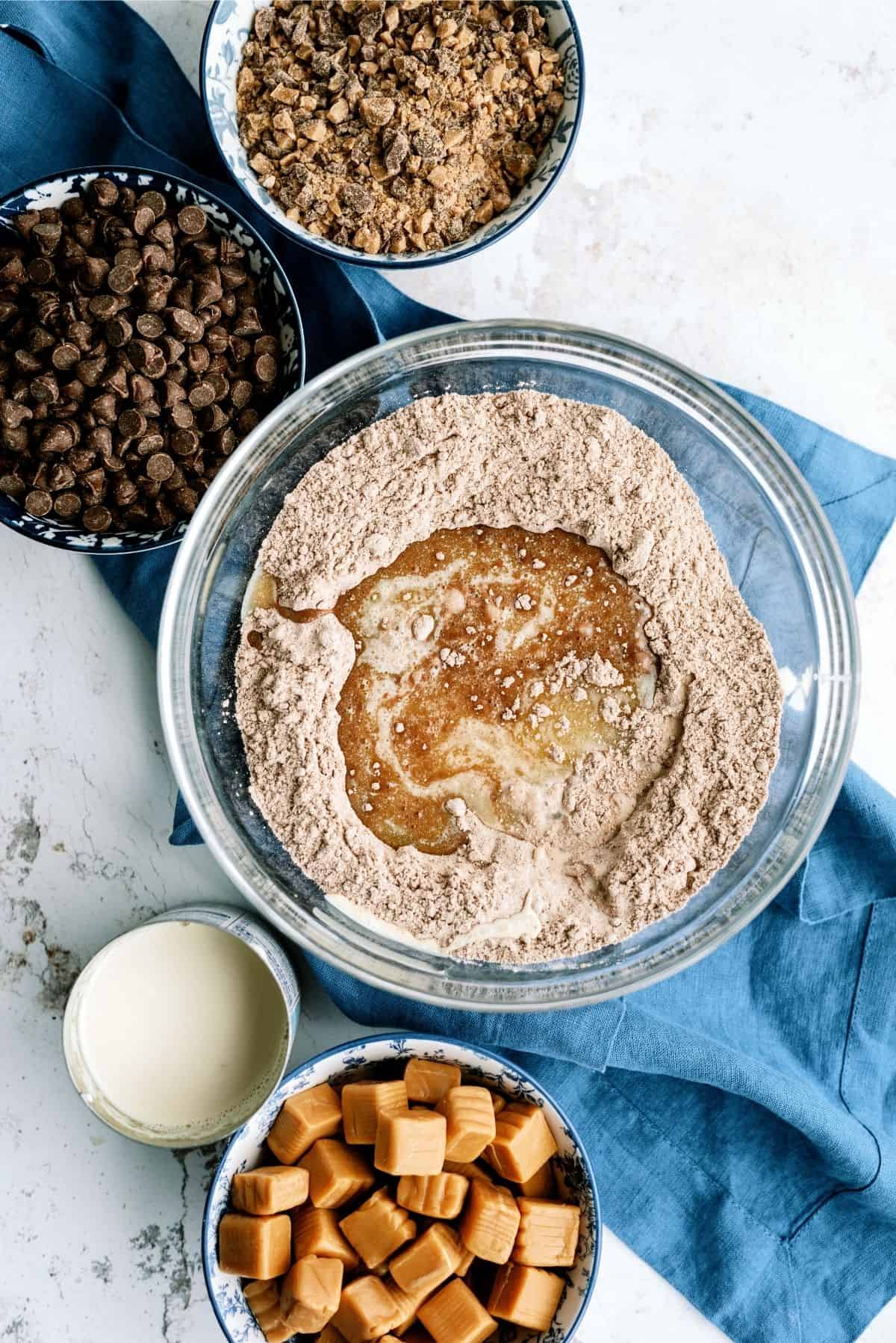 Ingredients Needed For This Better Than Anything Brownies Recipe:
German chocolate cake mix
Evaporated milk
Caramels (I like to use THESE ones)
Melted butter
Milk chocolate chips
Heath toffee bits
How To Make This Better Than Anything Brownies Recipe:
When making this recipe preheat the oven to 350.
Then in a large mixing bowl, combine the dry german chocolate cake mix, melted butter, and ⅓ cup of evaporated milk and mix it all together.
NOTE: Do not make the cake like directions on the back of the box. We are just using the cake mix.
After you have that mixed up, pour about half of the mix into the bottom of a greased 9 x13 inch pan and press it out to cover the whole pan.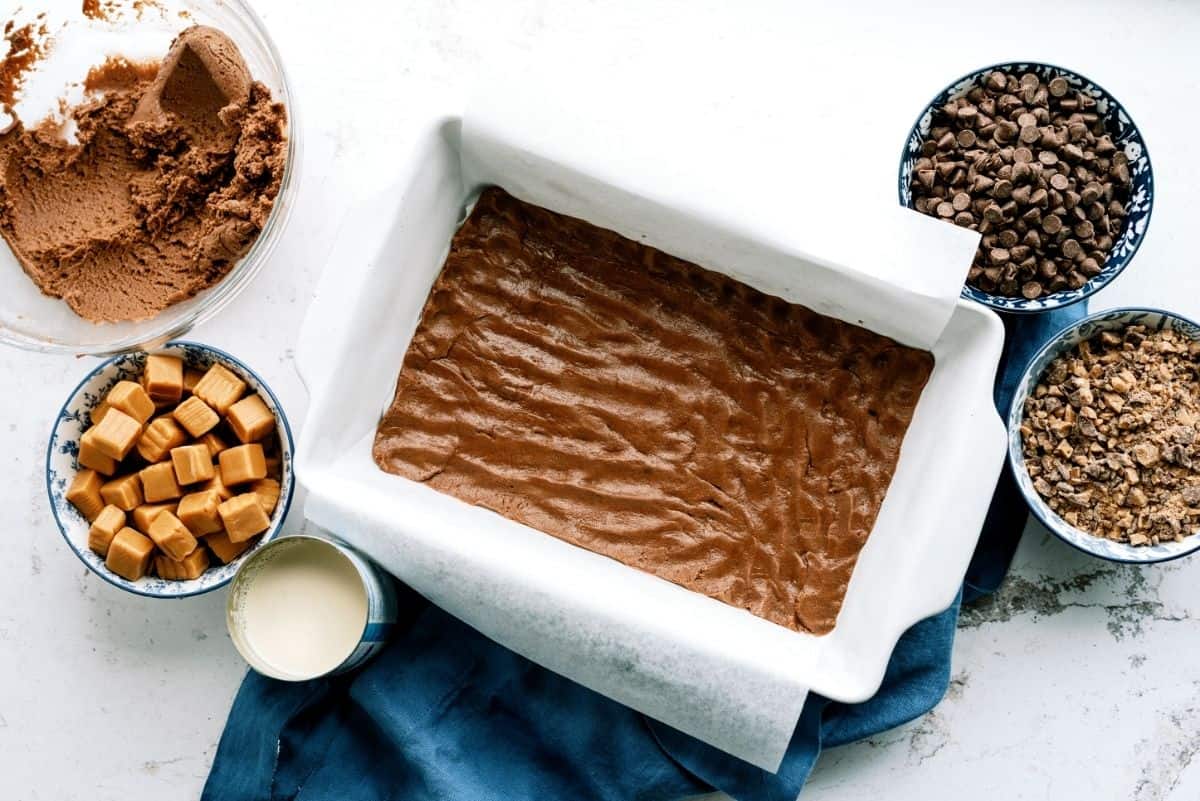 Place the pan in the oven and bake it for 6 minutes. After 6 minutes remove the pan from the oven and sprinkle half the bag of heath toffee bits over the top of the brownie mix.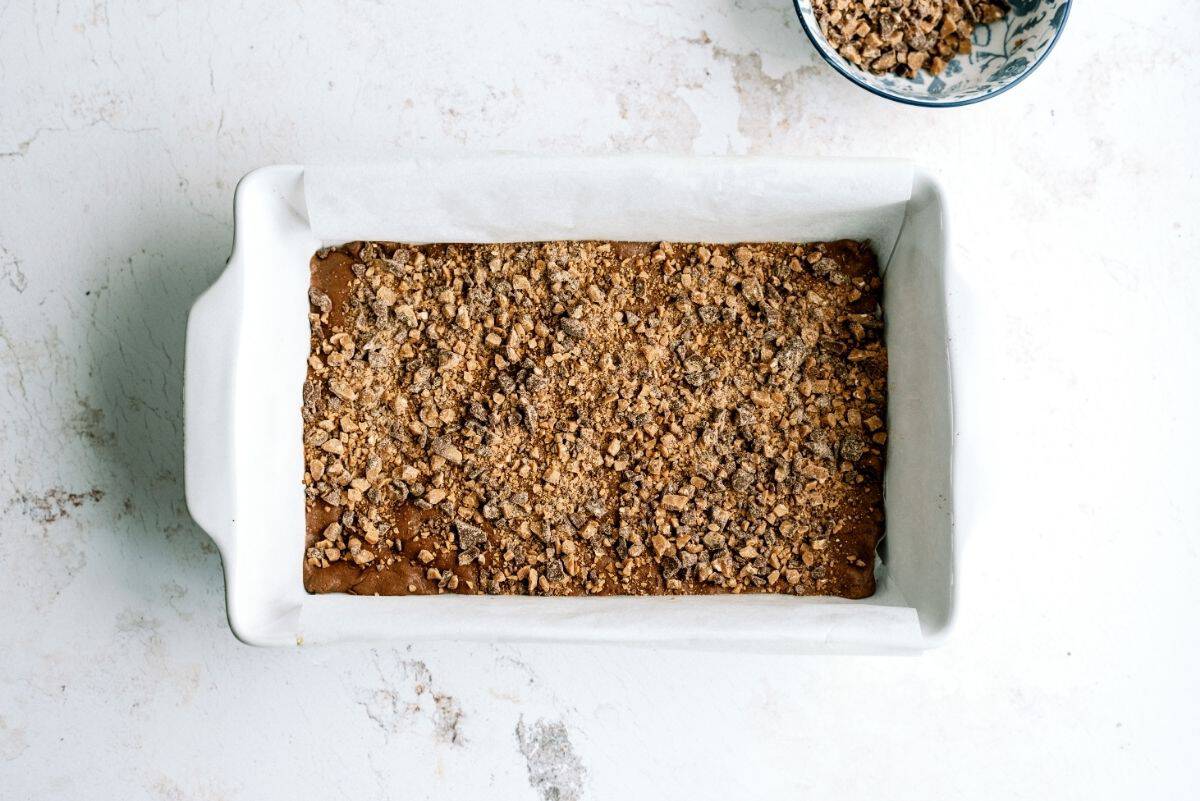 Next, in a small saucepan melt together the caramels and the remaining evaporated milk.
Once the caramels have completely melted into the evaporated milk, pour it over top of the toffee bits.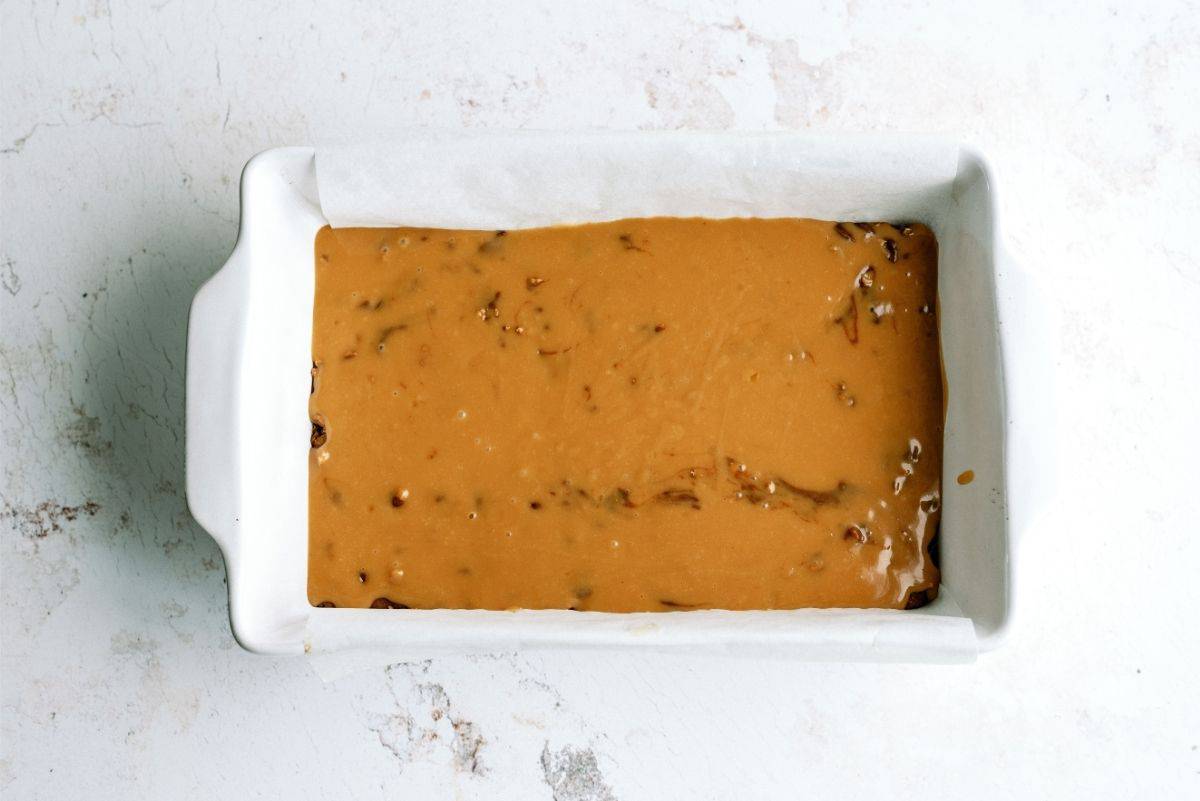 Then, sprinkle on half of the bag of chocolate chips across the pan.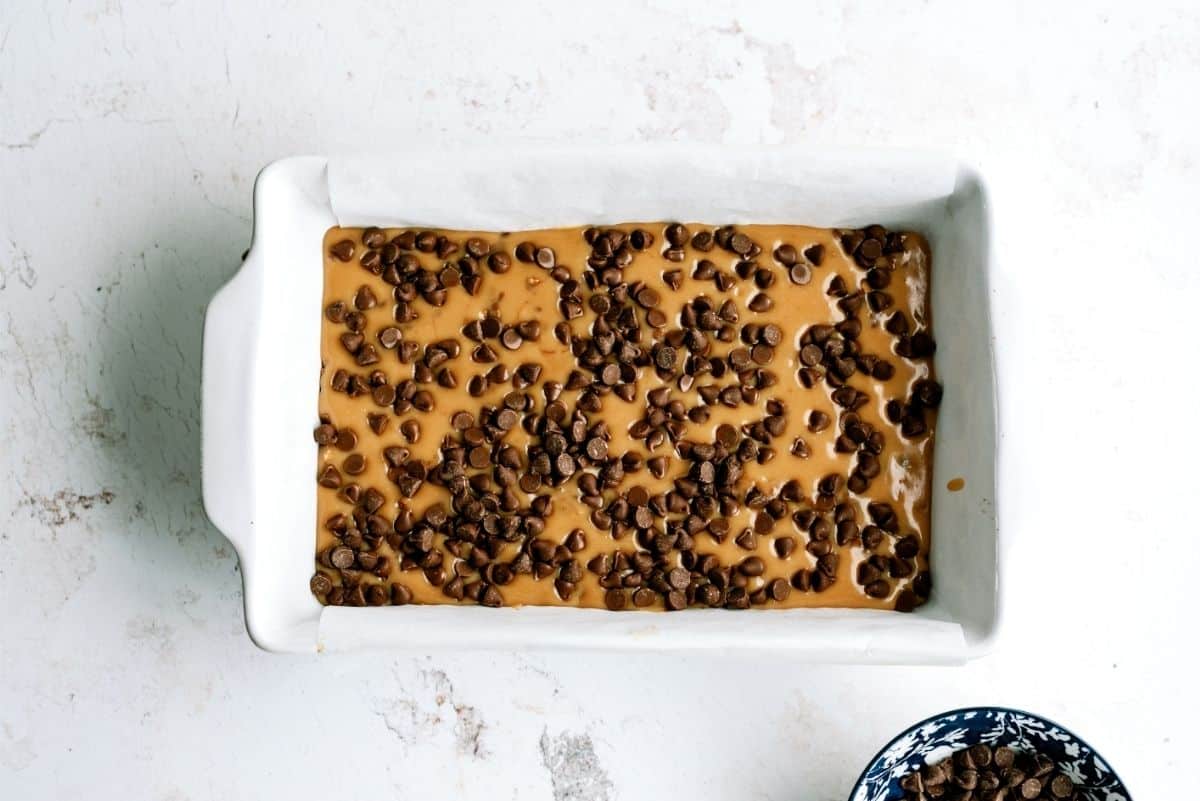 Now, take the remaining brownie batter and spread it over top of the chocolate chip layer.
TIP: To make this step easier take pieces of the batter in your hand and flatten it out and then lay it over top of the chocolate chips until all the batter has been added.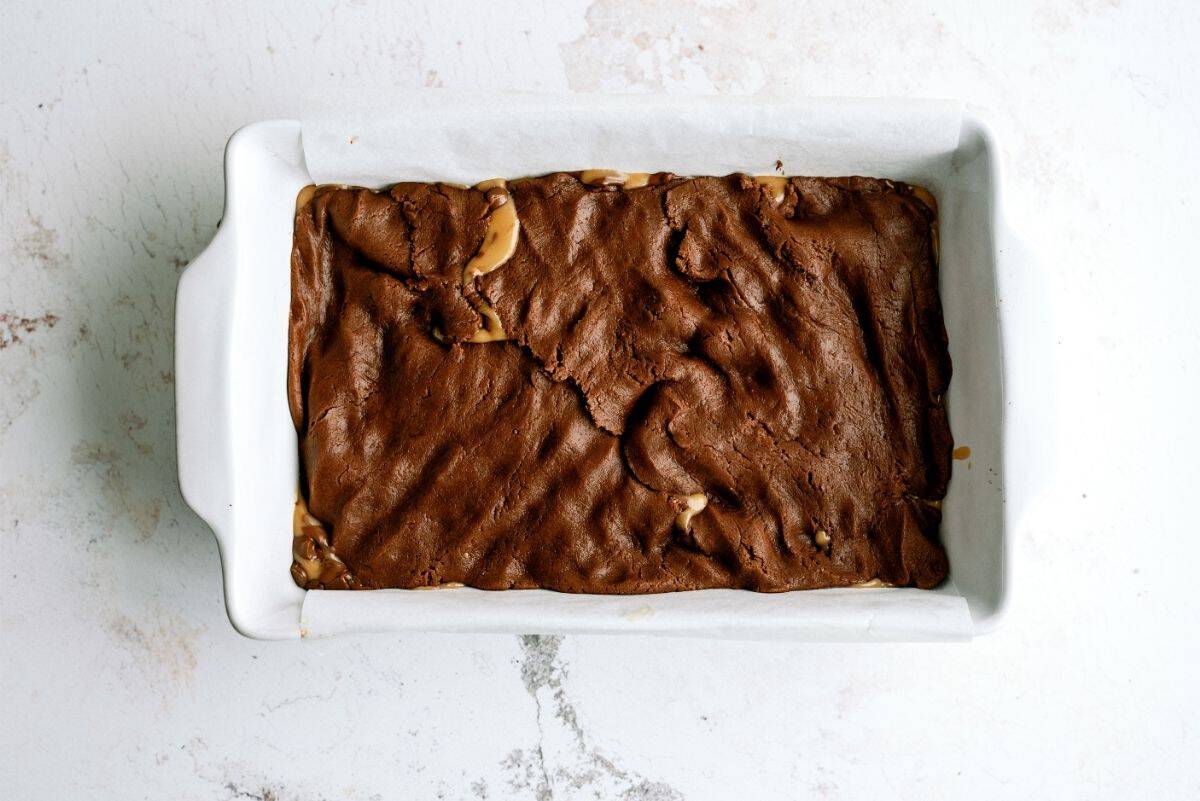 Once you are done doing that, sprinkle the remaining toffee bits and chocolate chips on top of the brownie layer.
Now, place the pan back in the oven and bake the brownies for another 20 minutes.
Allow the brownies to cool in the refrigerator for at least 3 hours before serving them to let the caramel set up a little bit.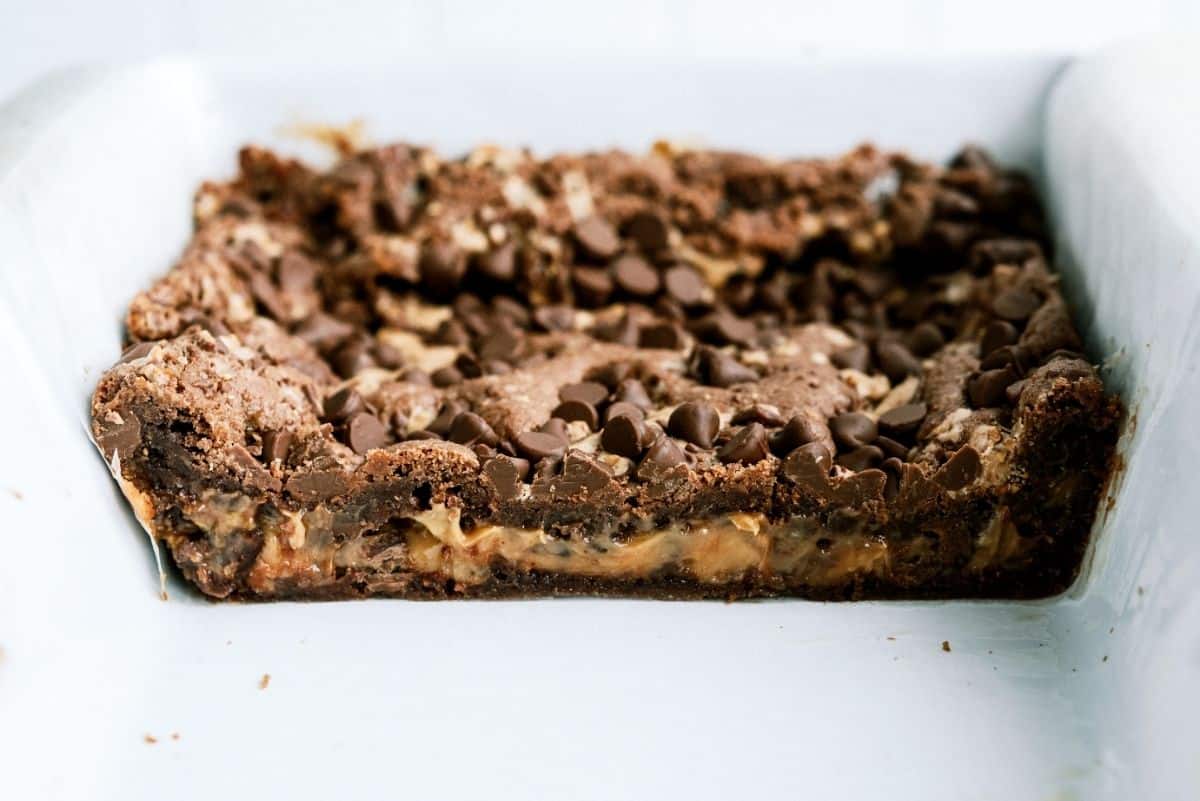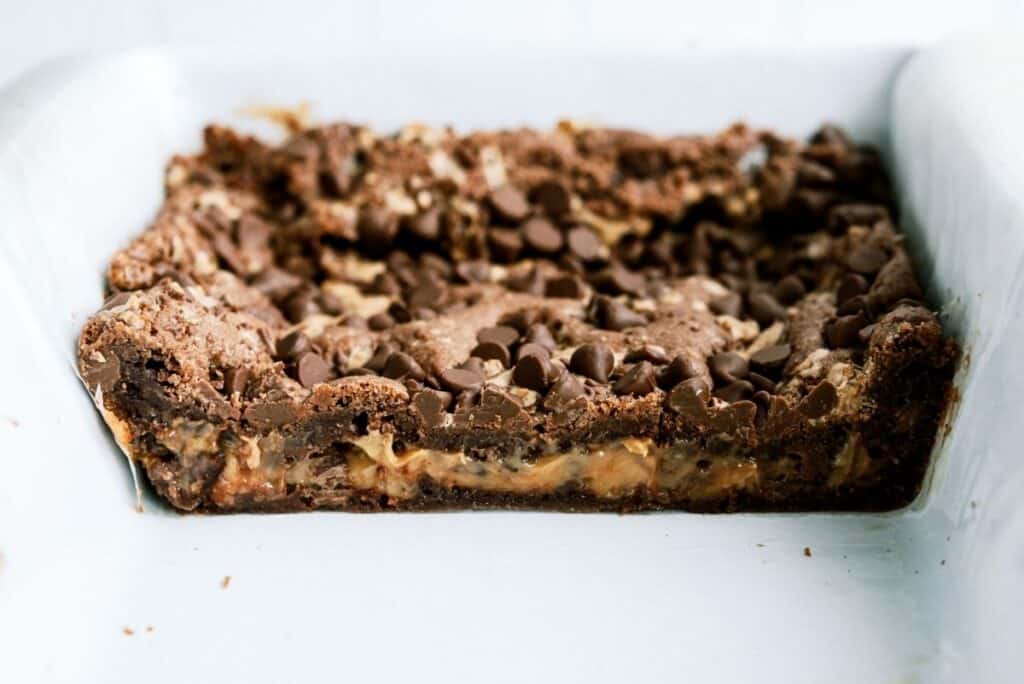 Then just cut them up and enjoy!
To Make These Brownies with a Twist You Will Need:
9×13 inch pan
Large mixing bowl
Spatula
Small saucepan
Nonstick cooking spray