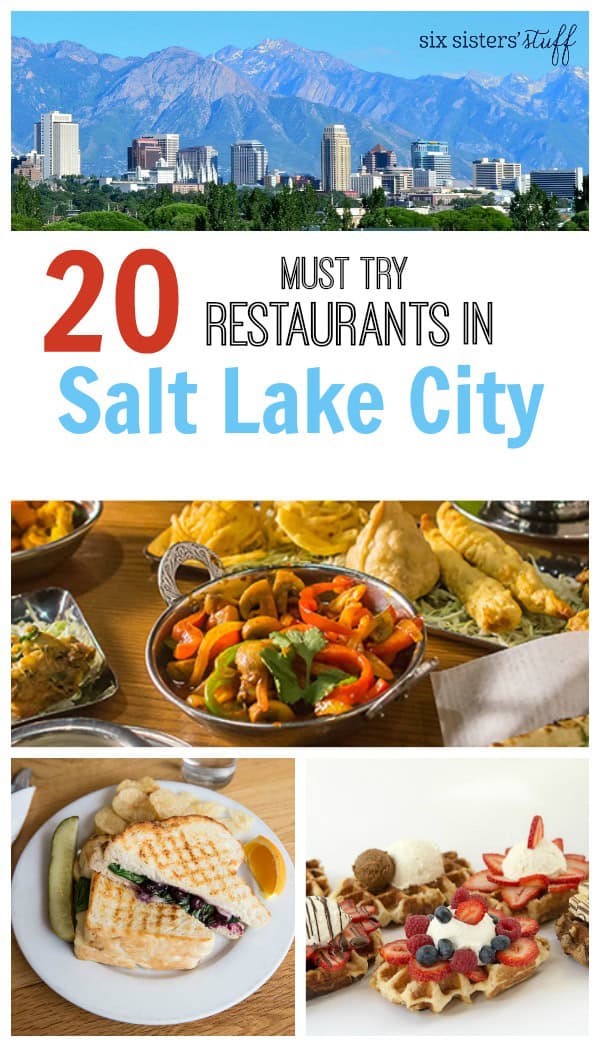 For those of you who don't already know, we LOVE food. We love cooking and preparing dinner for our families at home, but we also love getting out and trying new restaurants around us. Believe it or not, Salt Lake City has some of the best food around, and most of it can only be found here! We had a few friends come into town a few weeks ago and ask us where they could find some good food, the list was just a little too great not to share!
Breakfast:
Gourmandise– This little bakery is absolutely ADORABLE. They serve breakfast, lunch, and dinner, but after trying their Custard French Toast, I don't think I will ever have a need to go at any other time of day. They have an amazing bakery, and prices are great!
Niche Cafe– Never in your life will you have better biscuits and gravy! We love this adorable Cafe and would consider this a definite must try.
Sill's Cafe– This is a little bit out of Salt Lake Valley, but definitely worth the 30 minute drive. We grew up going to Sill's as a family and I still do not think I've been able to find a better cinnamon roll at any other breakfast joint. You definitely won't be able to finish your food, but the leftovers make this place that much better!
Lunch:
Even Stevens: You might drive past this a few times before even noticing it, but it is definitely something you'll want to try when in Salt Lake City. Not only are their sandwiches absolutely amazing, they also donate one sandwich to a nonprofit organization for each sandwich that is purchased in the shop. Good food, and a good cause!
Blue Lemon: There are a couple different locations for Blue Lemon in Utah. The food is so fresh and delicious, and the atmosphere is amazing. You'll definitely want to stop here for lunch if you are shopping or hanging out in Downtown. I've tried almost everything on the menu and can assure you that you can't go wrong with any of the options!
Feldman's Deli: I don't have much to say about this one because the Sloppy Joe Sandwich here speaks for the whole Salt Lake Valley! Come hungry to Feldman's!
Dinner:
Cafe Rio:  Okay, I know there are a lot of locations for this one and it's not just in Utah, but it's definitely only on the West Coast, and if you haven't had a chance to come here, I would recommend you get there as soon as possible! Between the homemade tortillas, cilantro ranch, and their delicious sweet pork, you will never want to eat anywhere else again! We have a copycat on our website for those of you who don't have one nearby!
Copper Onion: Fresh vegetables, fresh homemade breads, and some of the kindest people you will ever meet make the Copper Onion experience such a great one. This food is amazing and the atmosphere is just as great!
Sawadee: I was a little hesitant about Thai food, but if you are looking to try some this is the place to go! The portions are huge and you could easily share one plate between two people, or take some home for the next day!
The Pie: Located downtown in the basement of another building, this restaurant fits the description of "hole in the wall" perfectly! I can assure you this will be one of the best slices of pizza you will ever eat!
Cup Bop: This one might be a little harder to find since it's actually a food truck…but it's definitely something you will want to track down! This Korean food truck is definitely a hidden gem of Salt Lake City.
The Roof:  This is one of the most popular restaurants in SLC. This one is a little more pricey than the others, so we would suggest saving it for a date night or special occasion. It's located in the top floor of the Joseph Smith Memorial Building downtown, and the views of the city are in credible! The all you can eat buffet isn't too bad either! 😉
The Lion House Pantry: This adorable historic restaurant has been around since Salt Lake City was founded. The restaurant is located in a restored home from the 1800s, and the food is incredible! Come hungry because you will not be able to stop yourself once you try their fresh baked rolls.
JB's Restaurant: This homestyle cooking is about the best you can get in Utah. JB's is famous for making your favorite comfort foods, and it does not disappoint!
Hires Big H: If you come to Utah, you have to try fry sauce. Hire's has some of the best fry sauce to go along with their famous fresh cut fries and onion rings. This adorable drive up restaurant is perfect for summer!
Dessert: 
Waffle Luv: This is also a food truck, but worth the tracking down. (They might actually have a location in Bountiful, just 15 minutes north or SLC). These Nutella stuffed, cookie butter topped waffles will be your new favorite go to when it comes to dessert!
Dolcetti Gelato: This adorable gelato shop is located a little closer to the University of Utah in the most beautiful neighborhood. The Gelato is incredible, and I would highly recommend the Lemon Poppyseed. Best part about this place? You can sample as many flavors as you'd like before actually settling on one (or two because they are SO good).
Beyond Glaze: These gourmet donuts really do speak for themselves, but I would highly recommend the maple donut with bacon, I get at least two every time I go!
City Cakes Cafe: Cupcakes, scones, and pastries of every shape and size. City Cakes Cafe is incredible and they offer a lot of great vegan/gluten free options!
What are some of your favorite restaurants in SLC? Which city should we highlight next!? Let us know in the comments below!