Our Tuscan Pasta only takes 20 minutes to throw together and makes the perfect freezer meal. With a creamy, cheesy garlic sauce, sun-dried tomatoes, and grilled chicken, it will become a family favorite in no time.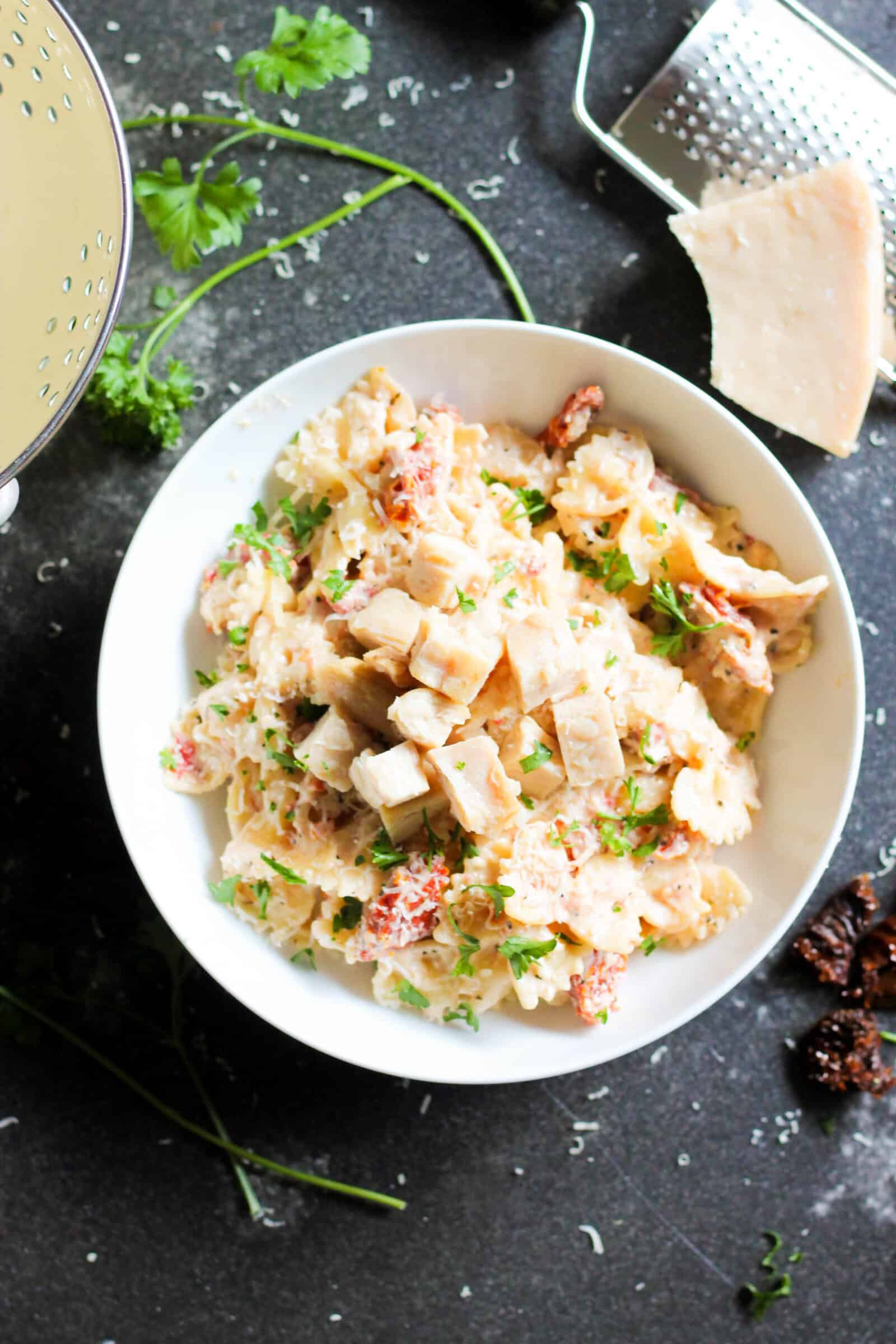 Looking for a quick delicious easy meal? Our 20 Minute Tuscan Pasta is quick, easy, and one of our new family favorites.
Made with a delicious, creamy garlic sauce, sun-dried tomatoes, and grilled chicken it's a great meal for busy weekdays.
We love freezer meals because you can do all the prep work ahead of time, which makes dinner so easy on those nights where you are super busy.
This recipe is made in two 9×9″ pans, so you can make one now and eat one later, or take one to a friend!
My neighbor brought both 9×9″ pans to me right after I had a baby which was SO thoughtful.
We ate one that night and froze the second one and ate it a few weeks later when we were having a long day.
Looking for more freezer meals just like this? Click here for our top 100 Instant Pot Freezer Meals!
How to make Tuscan chicken pasta:
Cook pasta according to package directions. While it's cooking, prepare the sauce.
In a medium pot or skillet, melt the butter over medium heat. Add the garlic and cook for about 2 minutes, stirring the whole time. Stir in the dried basil.
Add the cream cheese, stirring with a whisk until the mixture is smooth. It will look curdled at first, but with constant whisking for 2-3 minutes, it will become a smooth creamy paste. Stir in the sun-dried tomatoes.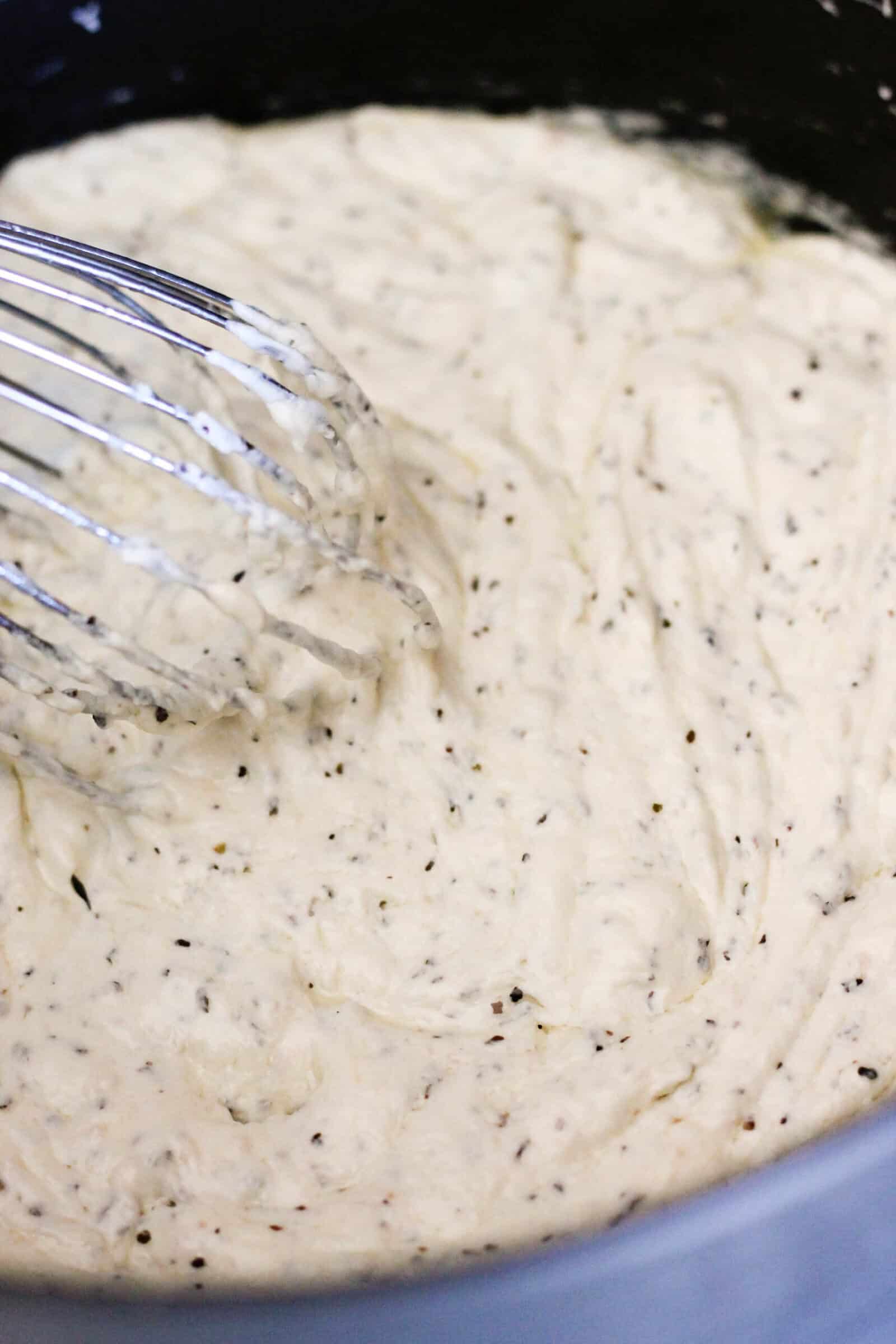 Keep cooking over medium heat and add the milk and whisk quickly and constantly until it is blended into the sauce. Stir in the Parmesan cheese, pepper and salt. Cook over medium heat, stirring until the cheese is melted and the sauce is the desired consistency, 5-10 minutes.
Serve over hot, cooked noodles. I put my chicken on top, or you can mix it in.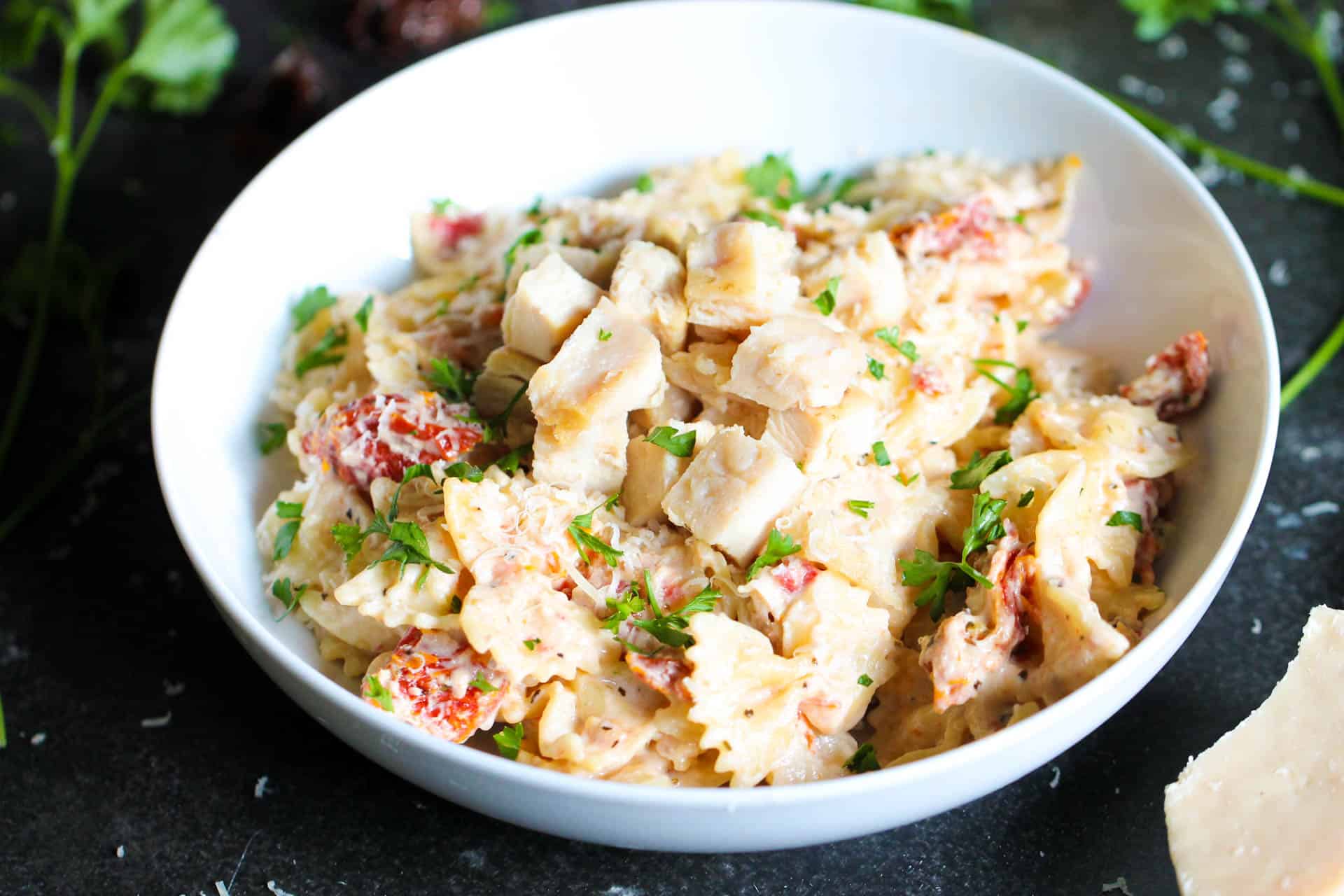 Related Article: An entire pan of homemade breadsticks done in 45 minutes! Check out our Sheet Pan Garlic Breadsticks for a delicious side dish!