Try this 20 minute taco salad casserole recipe when you are low on time. It has a lot of great flavor and will please the whole family.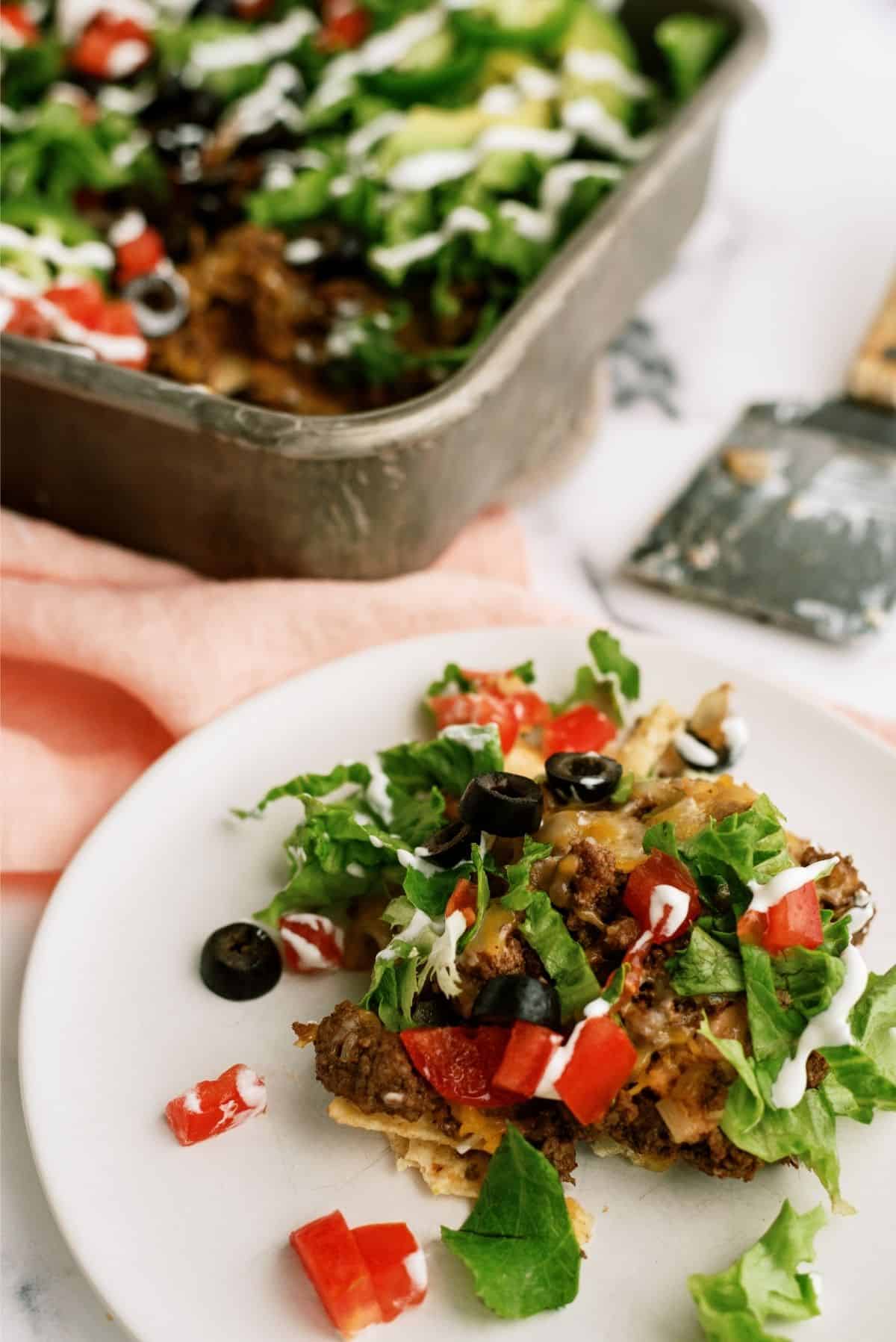 Mexican dishes are some of our favorite easy family dinner recipes, and our 20 minutes taco salad casserole recipe is no exception!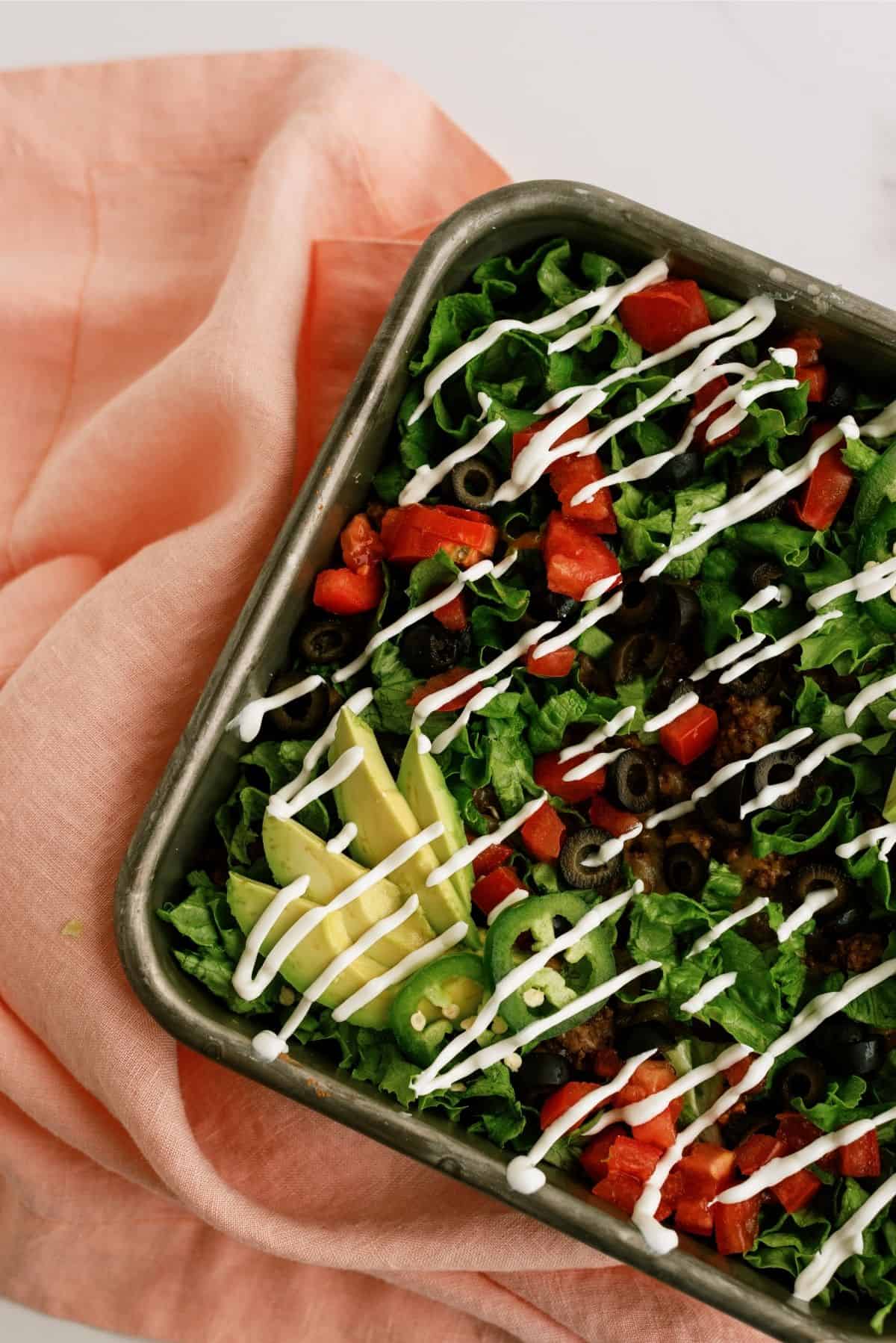 You can make this ground beef recipe in no time which makes it the perfect busy weeknight meal. Since this is a 20 minute dinner recipe, you can still make it in no time and avoid running through the drive-thru somewhere. (We've all been there though!)
Our taco salad casserole is a fun and light take on the classic taco recipe. You can't make it wrong since you can build a good potion according to what you like! AKA a great recipe for your picky eaters.
If you aren't in a rush while making this, you can always pair it with some tasty Fully Loaded Guacamole, Creamy Black Bean Salsa, or make it extra simple with our Easy Blender Salsa recipe and then pair them all with your favorite tortilla chips.
Related Recipe: Looking for more easy casserole recipes?! Try this Pizza Pasta Casserole!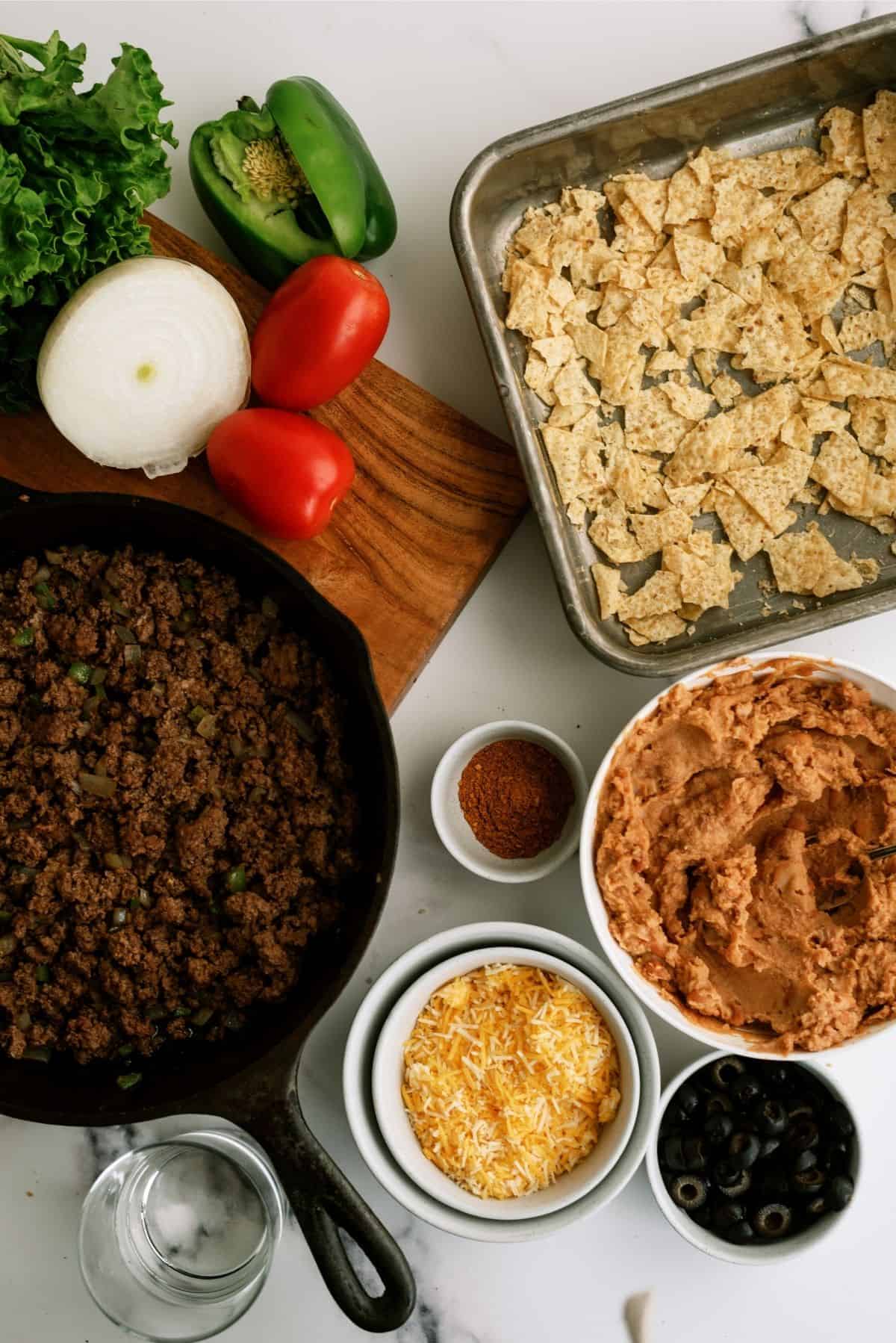 Ingredients Needed For This 20 Minute Taco Salad Casserole Recipe:
Ground beef (or ground turkey)
Diced onion
Diced green bell pepper
Crushed tortilla chips
Refried beans
Water
Taco seasoning
Shredded cheddar cheese
Shredded lettuce
Diced tomatoes
Sliced olives
Sour cream
How To Make This 20 Minute Taco Salad Casserole Recipe:
Using a large skillet, brown the ground beef with onions and green pepper over medium heat. Stir it occasionally until the ground beef is cooked all the way through.
While you are browning the meat, take the crushed up tortilla strips and spread them in the bottom of a greased 8×8 inch baking dish.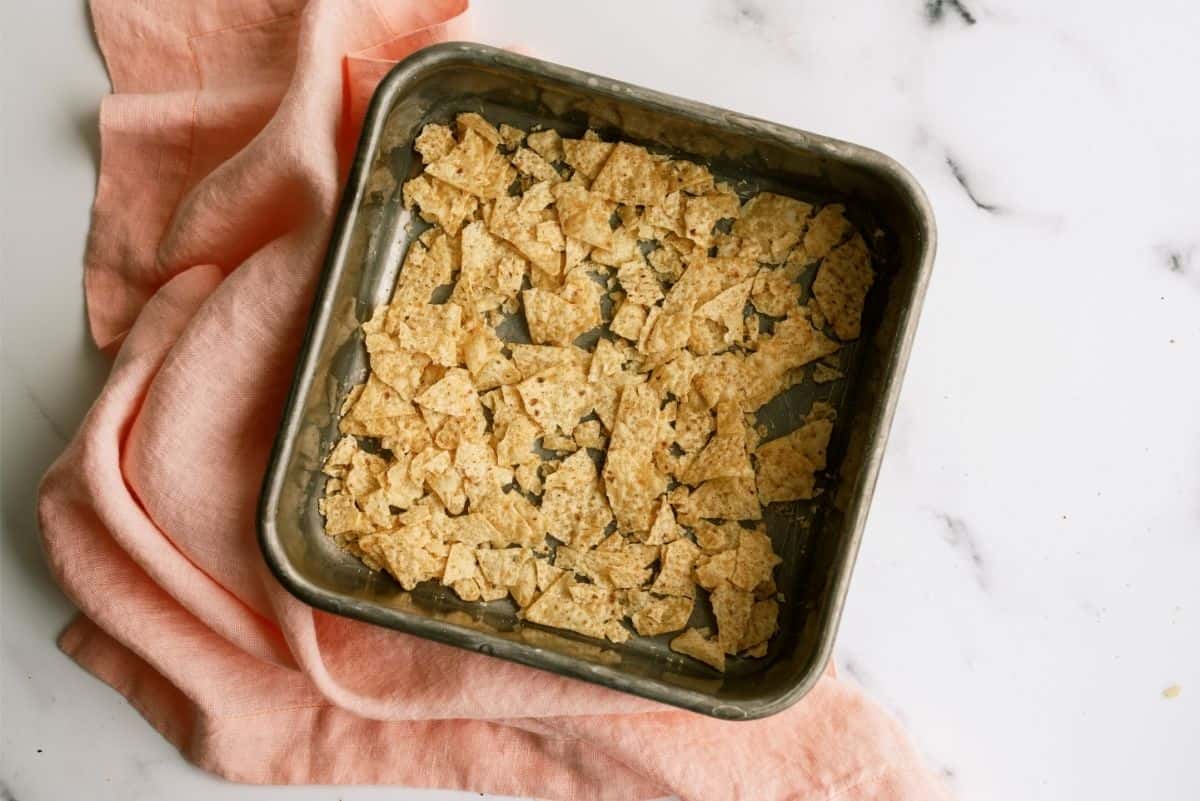 In a small microwave-safe bowl, heat the can of refried beans for about 60 seconds or until they are warmed all the way through.
Then gently spoon the refried beans on top of the crushed up chips and then spread it out amongst the bottom of the pan.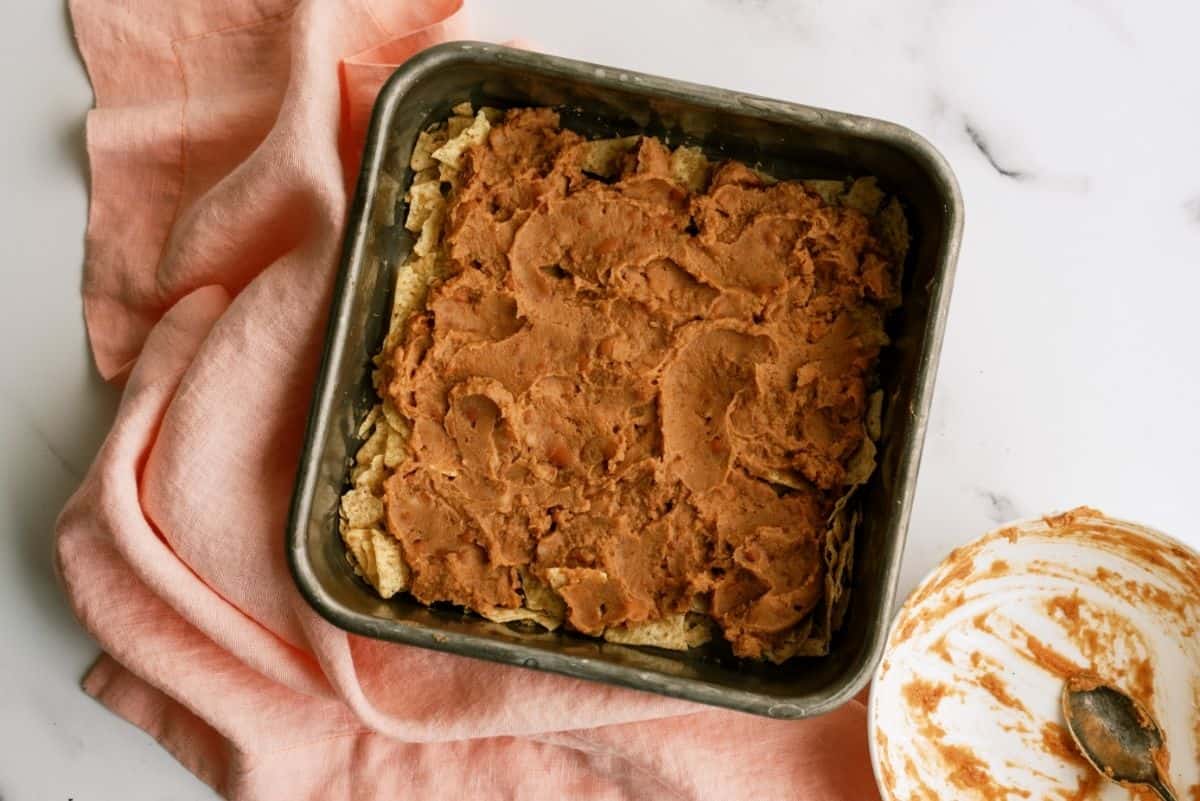 After the meat is done browning, drain the grease and then put the beef back in the skillet with the water and taco seasoning.
Stir everything together until the taco seasoning has dissolved into the water and it is all cooked through.
Then pour the seasoned beef over top of the layer of the refried beans and spread it out evenly.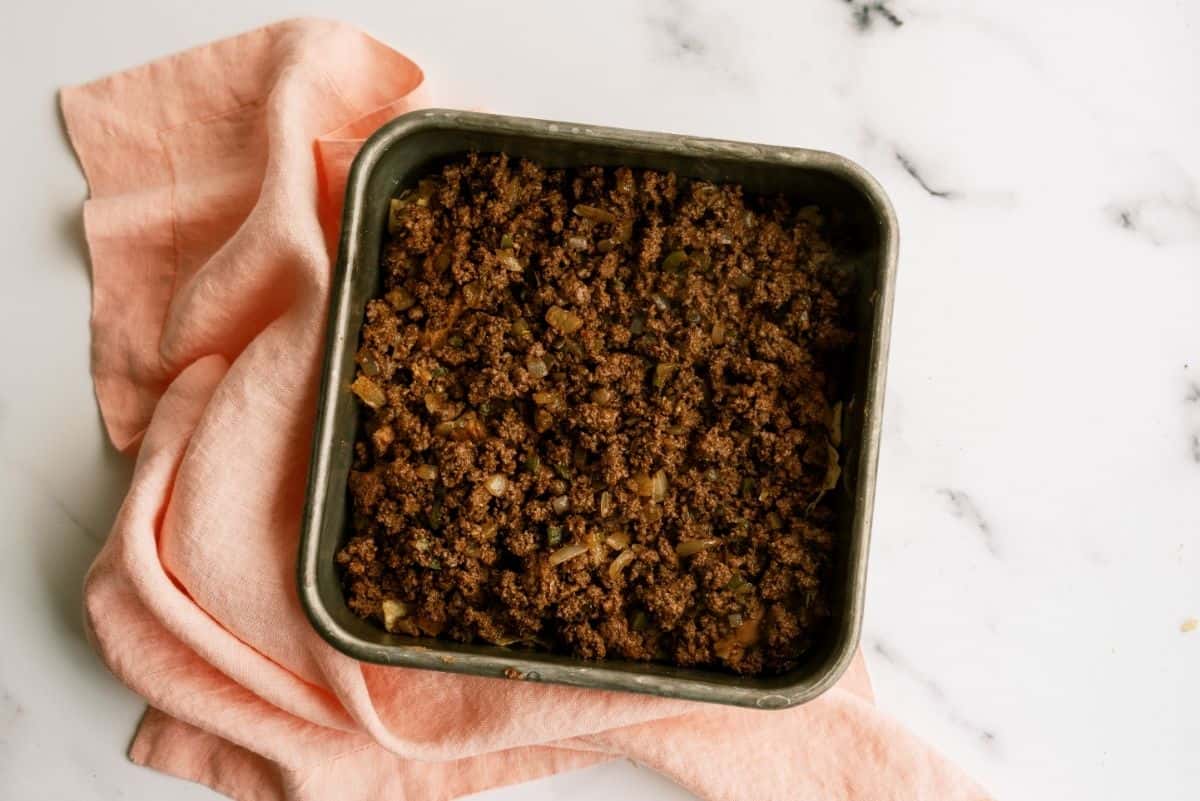 Next, top it off with the shredded cheddar cheese and pop it in the broiler for 2-4 minutes until the cheese starts to bubble and is melted.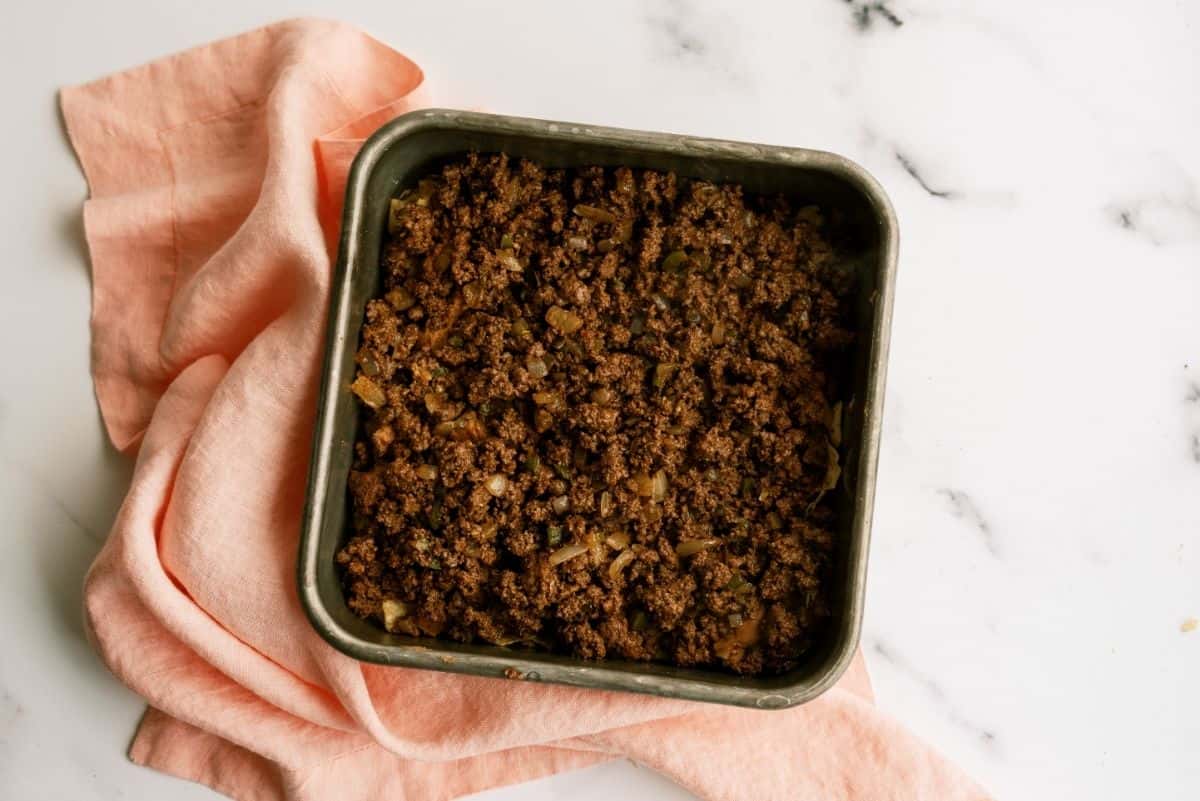 Now, add the shredded lettuce, diced tomatoes, olives, and sour cream on top and serve it!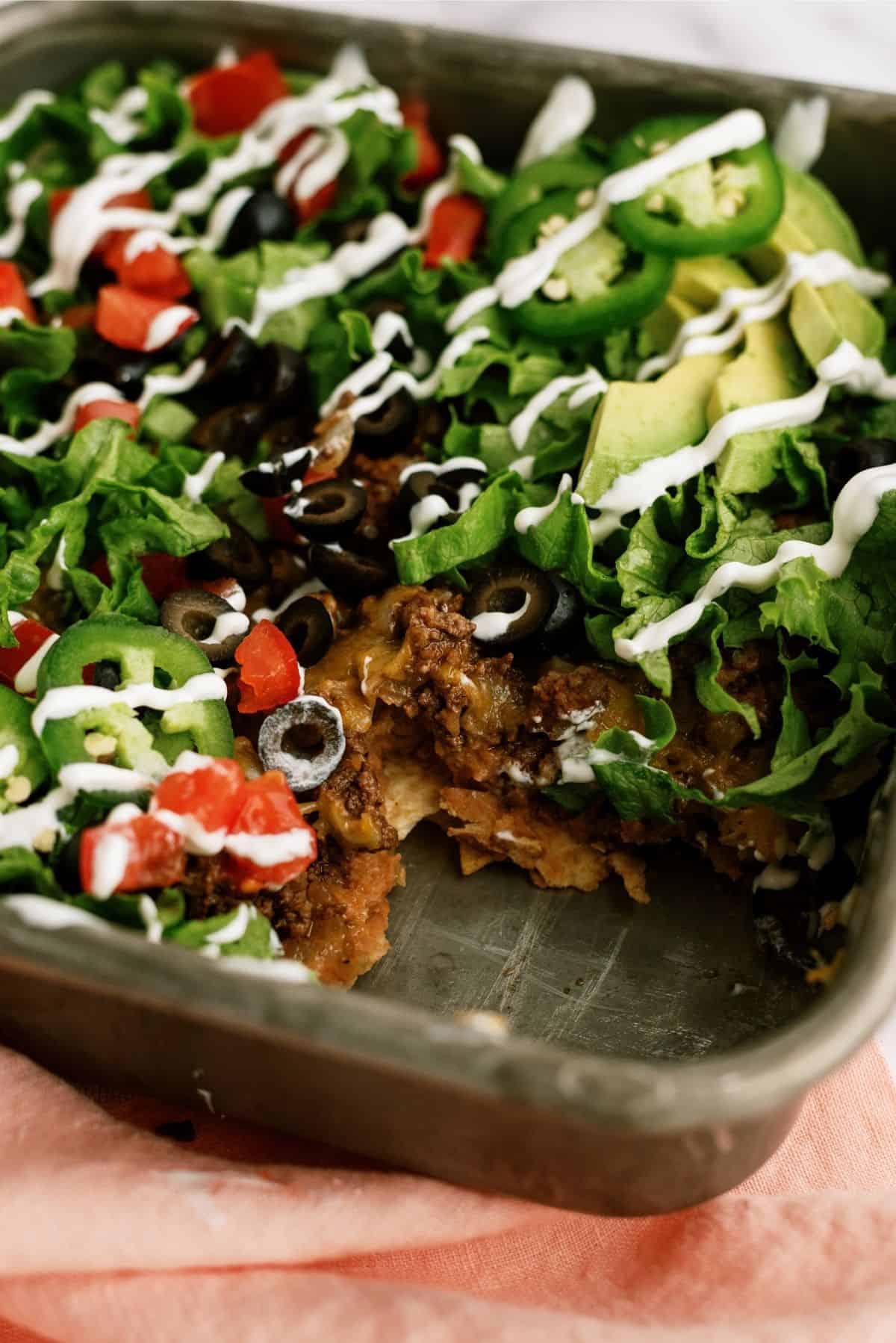 To Make This Ground Beef Recipe You Will Need:
Large skillet
Small microwave-safe bowl
Nonstick cooking spray
8×8 inch pan (THIS one is great!)
Strainer