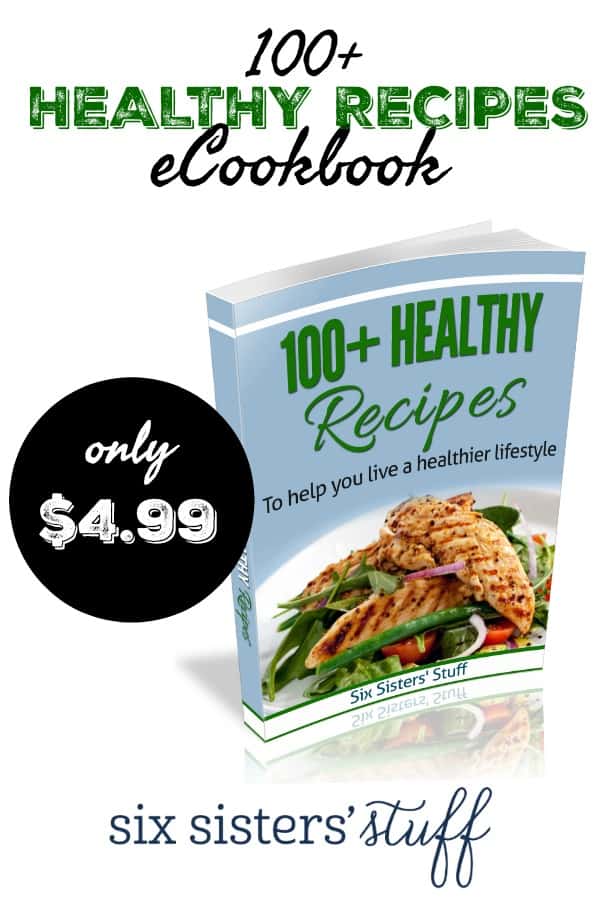 This is an eCookbook. If you are downloading to a mobile or tablet device, you may want to download it to a desktop or laptop first, and then distribute it to your other devices because of privacy settings.
We are firm believers in moderation. While we do love our desserts and goodies, we also balance it out with healthier recipes, too! We've rounded up over 100 of our favorite healthier recipes (let's be honest, these definitely aren't whole 30 or anything too crazy) and put them into an eBook, so you can access them from any device!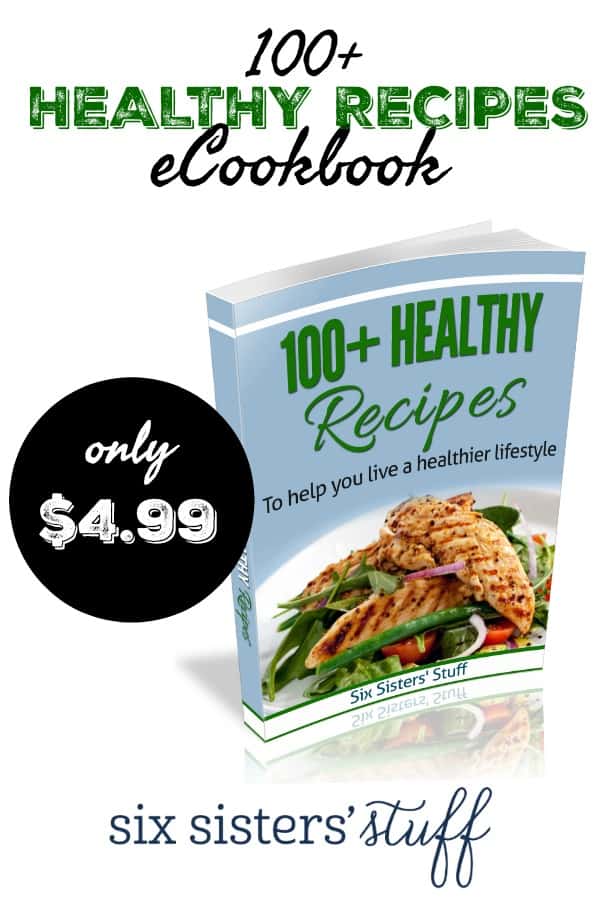 For less than 5 cents a recipe, you will get more than 100 healthy recipes sent straight to your email inbox so you can print them off or save them for later.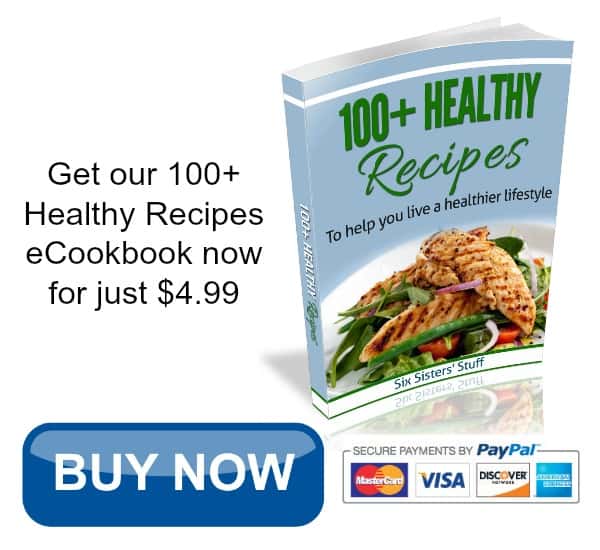 Here's what is included in the eBook (see some of our favorites below):
18 Breakfast Recipes
22 Lunch Recipes
32 Dinner Recipes
12 Side Dish Recipes
13 Healthy Snack Recipes
8 Dessert Recipes


*At this time, this book is only available in ebook form.*
An ebook is a cookbook in an electronic format. Rather than having to go to the store to purchase a cookbook, you can download it to your own computer, smart phone or tablet!  You can print your eCookbook if you want a hard version or you can easily access your eCookbook from your computer or other devices whenever you are ready to cook.
After you purchase your eCookbook, you will receive an email with a PDF file that you can download and save for personal use.  If the book sells well, there is a chance that we will be able to actually print this book in physical form for you to purchase.