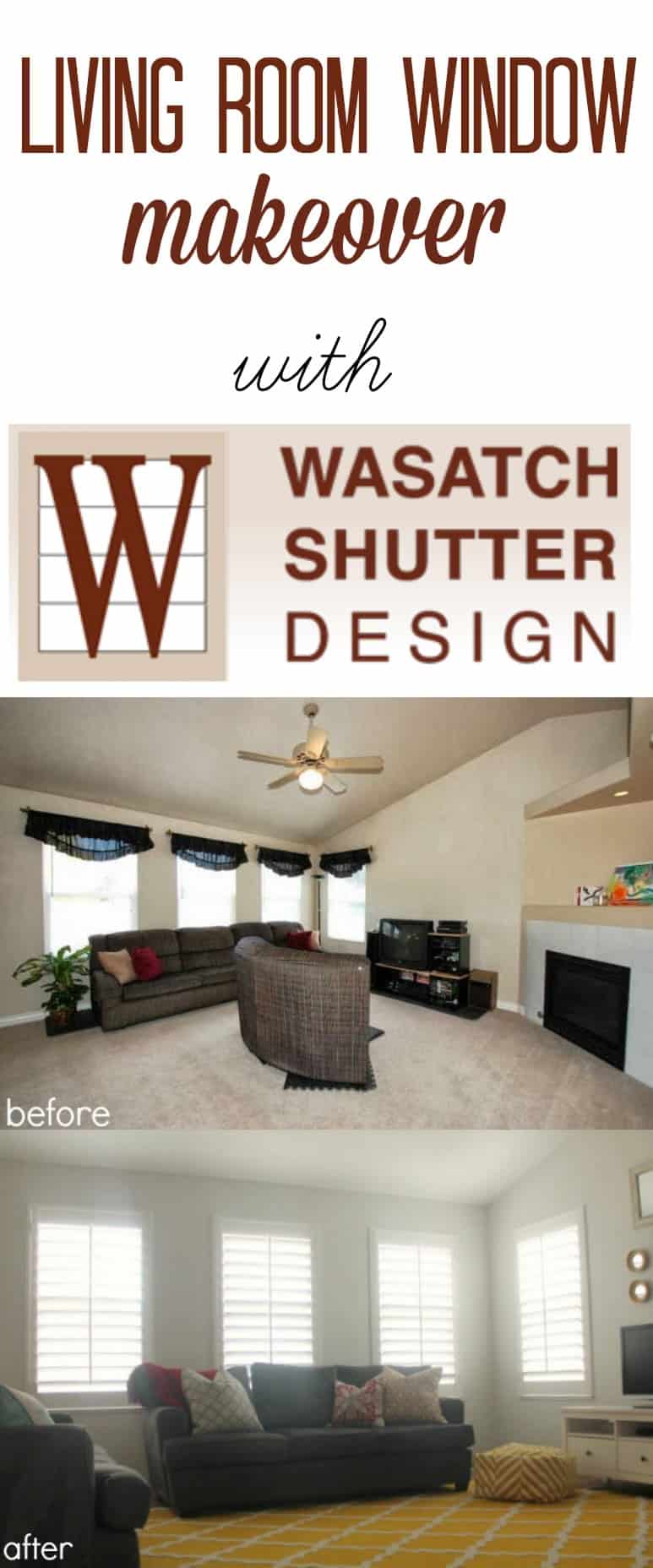 Some of you know that my husband and I have been slowly remodeling our home.  I don't think my husband knew what he was in for when he agreed to buy and fix up our house! 🙂
This is a picture of our living room when we bought the house.  The random furniture and paint didn't help the situation much!  Haha oddly enough it was the window coverings that bothered me most!  I loved all the natural light that they let in but I absolutely hated the old, faded blinds and valances.
I immediately knew I needed to give Wasatch Shutter Design a call!
Wasatch Shutter provides the finest craftsmanship in custom interior shutters possible and has a reputation for outstanding customer service! I was in awe of their huge selection of shutters, blinds and shades!  They have something to fit any and every style.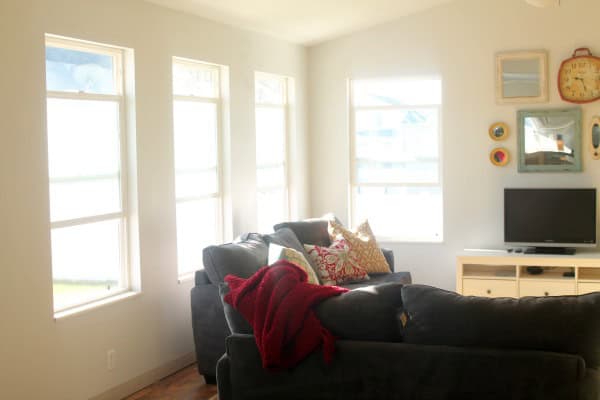 We went to work on our living room before having our Wasatch Shutter Plantation Shutters installed (I will share more details on our living room makeover soon…and yes, there was still no trim! haha!).  Like I said before, we loved all the natural light from the windows but definitely needed to filter it!  Before our shutters were installed, the kids were constantly complaining about the heat and sun being in their eyes.  That is when we knew that plantation shutters would be the perfect solution! 
A representative from Wasatch Shutter Design came to my home and walked me through every step of the whole process.  She measured every window and explained all the options available to me.  I have trouble being decisive, but her expertise made the process so simple!
In just a few short weeks, our custom shutters were complete!  They came and installed them in a little over an hour and our living room was totally transformed!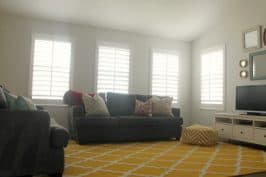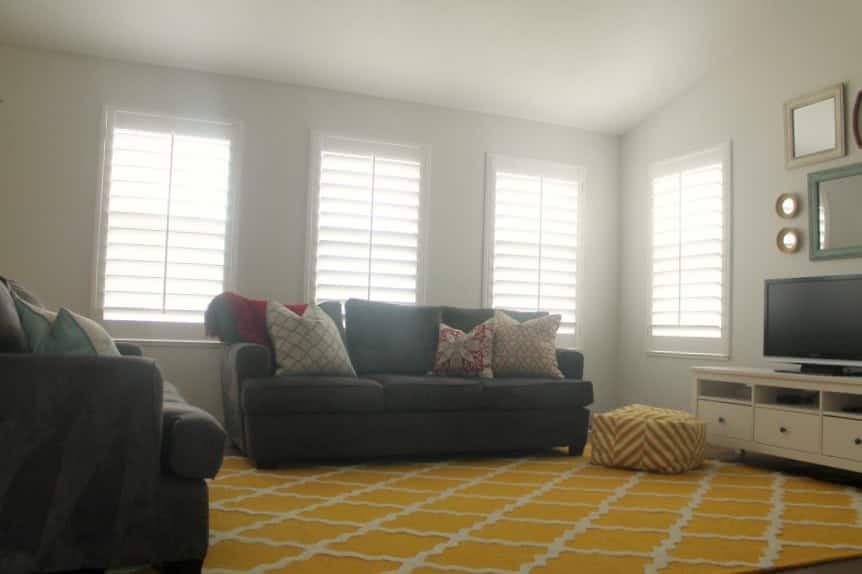 I love how light and airy the room feels with our new shutters!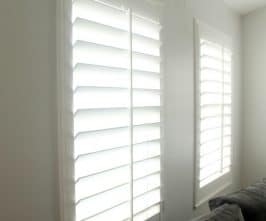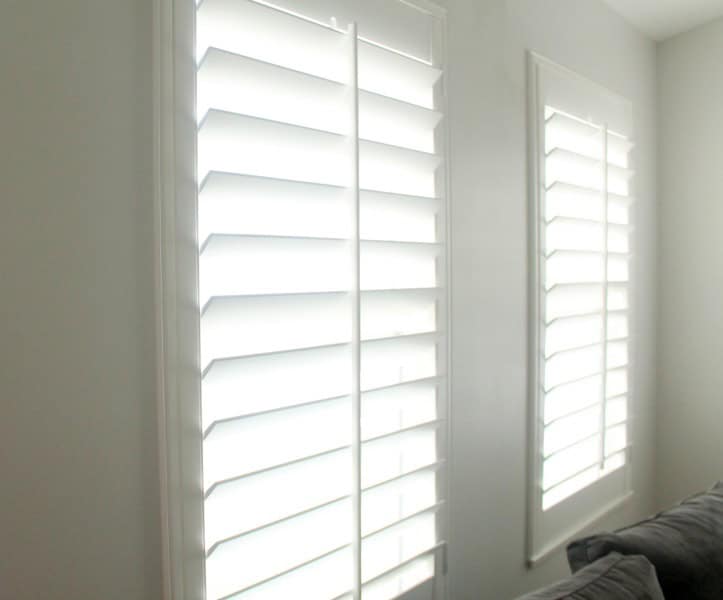 They were able to match the trim of the shutters to the exact color of our existing trim!  These shutters are real wood and are so sturdy that I don't need to worry about my kids every ruining them.  I also love not having to have heavy drapes or window coverings that my kids get tangled in!  It makes the room feel so uncluttered and clean!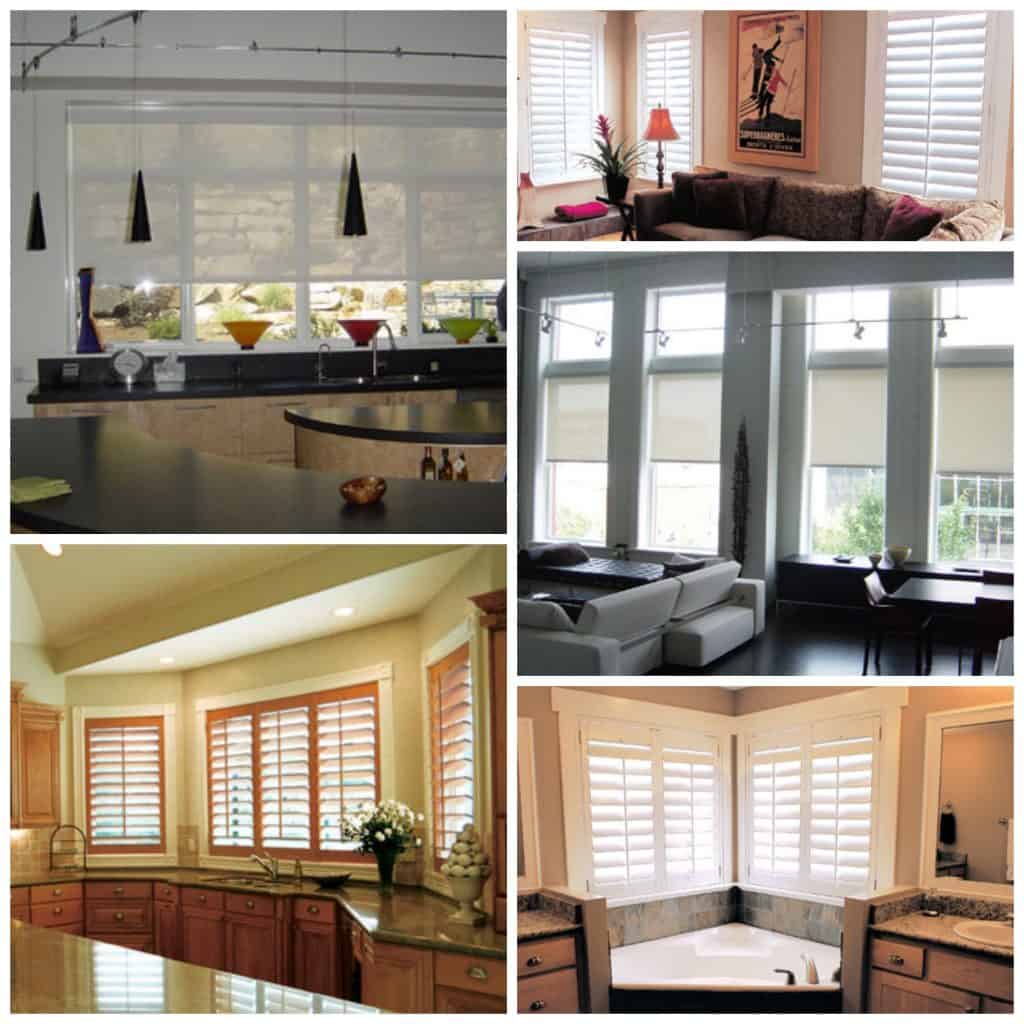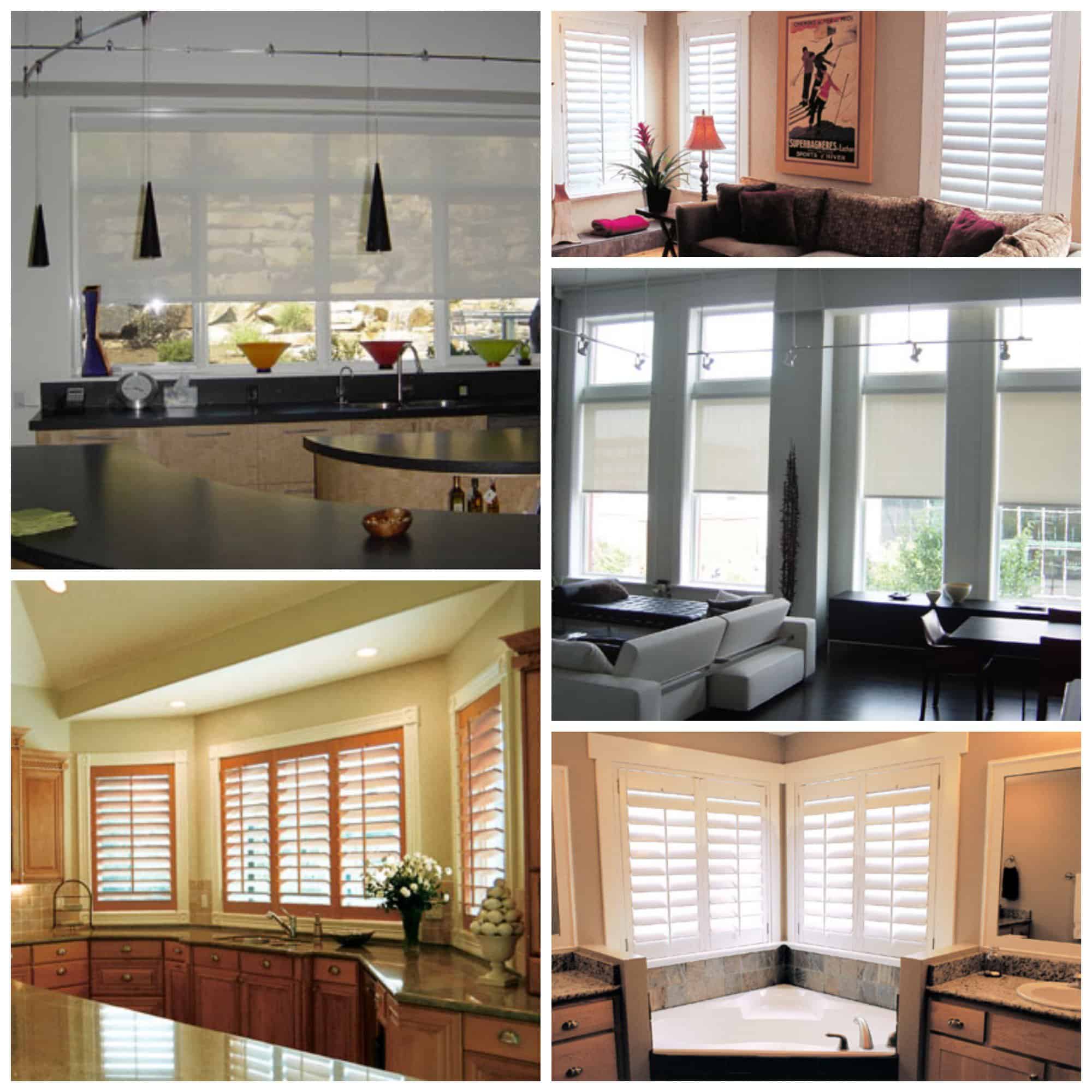 Not only is Wasatch Shutter Design known for their shutters, but for their blinds and shades as well!  The specialize in 2″ wood blinds, faux blinds, roller shades, cellular shades, roman shades and vertical blinds.
If you are in Utah, be sure to stop by one of  the two beautiful Wasatch Shutter Design  showrooms:
Salt Lake location:
2915 So. West Temple
Salt Lake City, Utah
St. George location:
170 N. 400 E.
St. George, Utah 84770
If you are outside of Utah, be sure to check out their website, HERE!
You can also follow Wasatch Shutter on Facebook, and Twitter for more inspiration for your home!