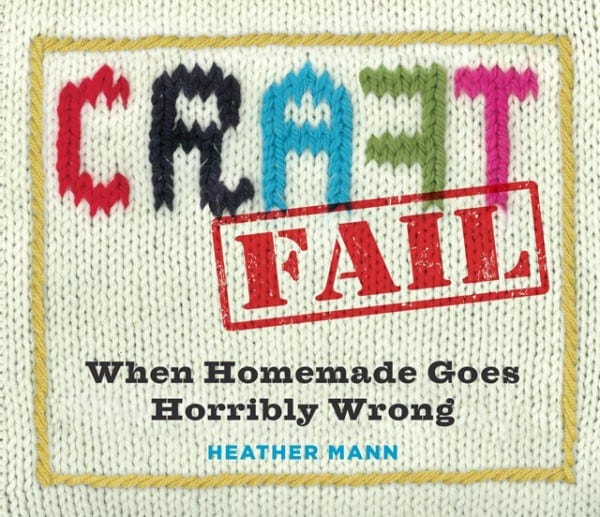 We're going to get real here for just a moment. If you've heard us speak, or watched any of our videos, you know we are not professionals by any means at all. Of course, what we put out here on our blog is definitely our best work, but a lot of the time, you don't see the "behind the scenes" work.  We are constantly trying new things – both recipes and projects – but only the best of the best make it onto Six Sisters' Stuff. At least once a week we get picture messages from each other of recipes or crafts that have horribly failed.
That's why we were ere so excited we heard about this book: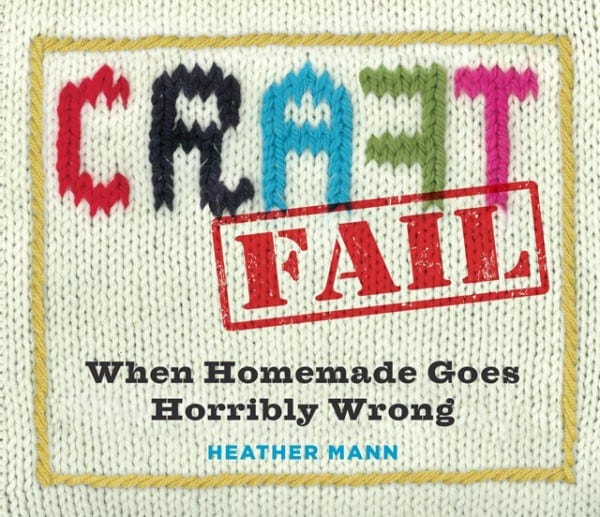 CraftFail: When Homemade Goes Horribly Wrong
It had us rolling on the floor, in tears, laughing uncontrollably. Maybe it was because it had been a long, stressful day, or maybe because we were going on too little sleep – but seriously. Whether you're an expert crafter or a novice, this book will definitely get you laughing. From home decor, to fashion, holiday, kids crafts, and foods – the book is full of hilarious disasters. With full-color photos and priceless commentary, it will have you smiling from start to finish.
Our personal favorite? These Reindeer Marshmallow Pops!

The eyes. It's like a car crash…and you just can't quite look away!
And the longer you look at it, the funnier it gets. 🙂
We know what it's like to work so hard on something to have one sleeve too short, or one key ingredient missing, or something fall apart right after hours of work. It's frustrating! But – as Heather points out in her book, you learn more from trying and failing than not trying at all. And when things do go terribly wrong, you can find comfort that you are not alone – and Craft Fail is proof. 🙂
It's the perfect gift for the crafting expert or novice (or if you just need a good laugh!)
Heather is also the founder of CraftFail.com and DollarStoreCrafts.com.