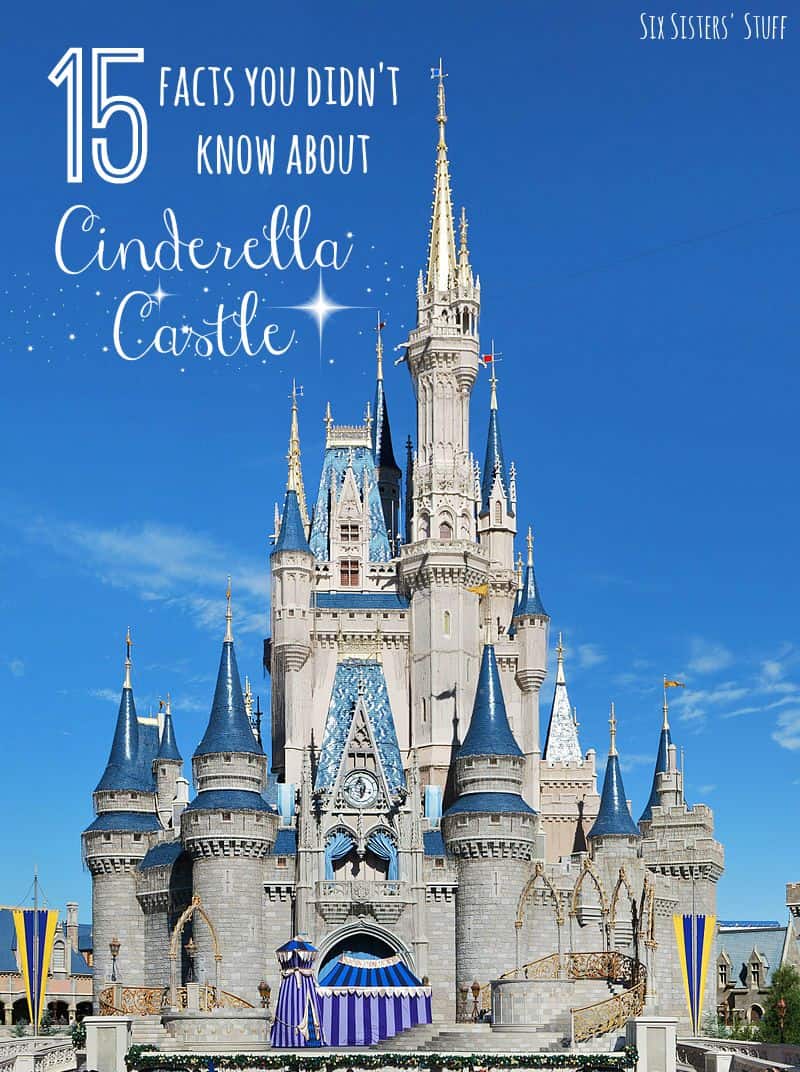 Every child needs to experience the magical moment of seeing Cinderella Castle in Walt Disney World. There's just something so special about seeing one of your favorite fairy tales come to life in one of the happiest places on earth! I always knew as a child that it was magical, but now as an adult, I'm even more amazed at the ideas and imagination behind the castle. Here are 20 facts you didn't know about Cinderella Castle:
1: Cinderella Castle is commonly mispronounced as "Cinderella's Castle"
2: After 18 months of construction, Cinderella Castle was finally finished in 1971.
3: Unlike the Sleeping Beauty Castle in Disneyland, the Cinderella Castle drawbridge cannot be raised.
4:  Despite the appearance of marble and bricks, the castle is made of steel and concrete.
5: While walking through the archway you will see mosaic murals telling the story of Cinderella. These murals are made from 300,000 pieces of Italian Glass in more than 500 colors.
6: Inside at Cinderella's Royal Table, guests have the opportunity to dine with their favorite Disney Princesses for breakfast, lunch, or dinner. It's a very popular activity that takes scheduling far in advance, but is definitely one experience a child never forgets!
7: Within in the castle at Bibbidi, Bobbidi Boutique, young guests can be transformed in to princesses and knights.
8: Located within the castle is the Dream Suite hotel room for special guests. Disney announced the redecoration of the room in 2005 as a "royal chamber" that sleeps up to 6 people.
9: Cinderella Castle was built after the inspiration of real life castles.  Fontainebleau, Versailles and the Castle Neuschwanstein, Bavaria, are just a few examples.
10: The moat surrounding Cinderella Castle contains 3.37 million gallons of water.
11: Cinderella Castle is 189 feet tall, making it the tallest building in the Magic Kingdom.
12: The bottom of the castle is built with larger "bricks" than the top, making the castle appear much taller and larger to guests who stand at the base.
13: All the coins thrown into Cinderella's Fountain located behind the castle are donated to children's charities every year.
14: There are 27 towers on the castle numbered 1-29. Towers 13 and 17 were deleted before construction on the tower began.
15: Contrary to the rumor, the castle cannot withstand hurricane force winds. However it can withstand up to 110 miles per hour winds, with some strength to spare!
Planning a trip to DisneyWorld? Check out the great deals at Get Away Today to save on flights, hotels, and more!