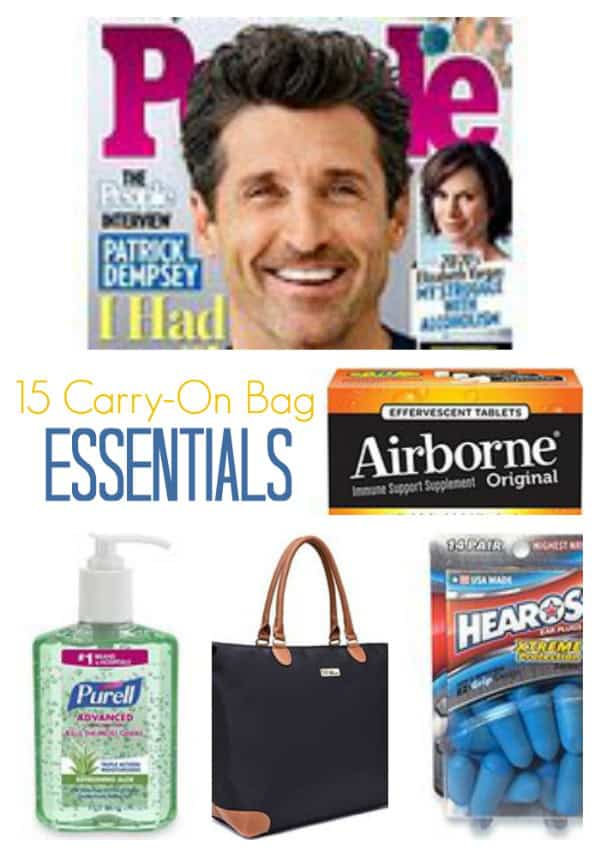 You'll love this great roundup of Carry-On essentials that will help your travel be pleasurable!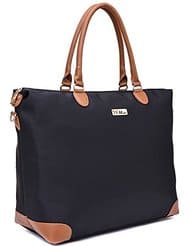 Travel Tote
The perfect travel tote is essential while traveling. You can't have it too big, but big enough to fit all the goods, and other items you couldn't fit in your suitcase.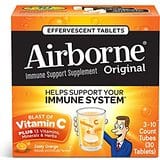 Airborne
You can never be too safe when it comes to travelling and illness. Play it safe and get the Airborne. Enough said.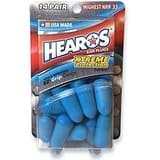 Ear Plugs
Shut out the noisy crying babies, and loud music. I love bringing ear plugs and reading my book, or taking a nap. Sweet dreams!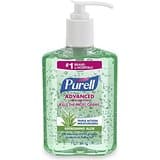 Hand Sanitizer
Airports gross me out. Especially airplanes. All the germs are just trapped and floating around so hand sanitzer is a great way to keep clean before diggin in to those airplane peanuts.
Airplane Pillow
We've all done the head bob while traveling, but airplane pillows will save your neck, and help you sleep better, so you don't wake up even more tired and cranky.

Blanket Scarf
Planes are always so chilly, but I never have enough room to pack a blanket. A blanket scarf is perfect for looking good while traveling, but can also be used as a blanket while travelling.
Mint Flavored Gum
Sometimes traveling can make me queasy and mint is definitely a great cure. It's also a great way to pop your ears when coming back down to Earth.
Earphones
Sometimes you sit next to an awkward person, and sometimes you need an easy way out. Whether you are listening to music or not, earphones are the perfect way to shut out the traveling chaos.
Granola Bar
Granola bars are a great way to keep you fuller while traveling so you don't binge on greasy airport food. Granola bars with protein will also keep you feeling fuller, longer.
Phone Charger
My phone battery always goes fast when I travel, so have your phone charger handy and in an accessible place.
Favorite Book/ Magazine
Reading your favorite book is a great way to pass the time. It's a great way to kill time and not your phone/computer battery.
Chap Stick
I don't know about you, but our family is chap stick addicts, and my lips always need a little extra moisture while traveling.
Eye Mask
Flights can be exhausting, but I often feel awkward closing my eyes knowing people can just see me dead asleep. An eye mask is a great way to disguise your sleep and keep the light out.
Empty Water Bottle
You can't bring a full water bottle through security but you can fill it up after you pass through. This is a great way to stay quenched and hydrated on your travels, and keep you from eating greasy airport food.
Pen/Notebook
A planner is also a great idea. It's some free time to plan and schedule your life, as well as write in your journal. Even some fun doodling to pass the time would be a great idea!