*This post is sponsored by Camp Chef, but all opinions are my own.*
Father's Day is just around the corner, and after 9 years of marriage, I've learned the way to my husband's heart is through food! We've teamed up with Camp Chef to show you how easy it is to use their new Woodwind Pellet Grill to make a dinner the dad(s) in your life are sure to love!
I've always been intimidated when it comes to grilling because I don't know what I'm doing or my food always comes out burned and dry.  I have absolutely fallen in love with this pellet grill because it has digital temperature control which means it does the hard work for me!  The Woodwind uses premium hardwood pellets to generate heat and smoke so your food is infused with a savory wood fire taste.
Everything I have made on this grill has come out amazing AND I didn't have to wait for my husband to get home and fire up the grill because it was so easy to use!  Not only can you use your Woodwind Pellet Grill for smoking delicious meat, but you can use it to bake, roast, braise, barbecue and sear!  This grill can seriously do it all.
We broke in our Woodwind Pellet Grill by making a tasty, smoked pizza. This pizza had a perfectly crisp and chewy crust and the toppings took on the most delicious smoky flavor!  We live close to a wood fire pizza restaurant, and my husband said he preferred this pizza over the pizza we usually order at the restaurant!
Pumpkin Pie Cake Recipe
10 minPrep Time
55 minCook Time
1 hr, 5 Total Time
Ingredients
1 (16 ounce) can pumpkin
1 (12 ounce) can evaporated milk
1 1 /2 cups sugar
3 eggs
1/2 teaspoon salt
1 teaspoon cinnamon
1 teaspoon pumpkin pie spice
1 yellow cake mix
1 cup butter
1 cup chopped pecans
Instructions
Preheat oven to 350 degrees F.
Mix together the pumpkin, evaporated milk, sugar, eggs, salt, cinnamon and pumpkin pie spice in a bowl.  
Pour into a greased 9x13-inch pan.
Sprinkle the dry cake mix over the entire pumpkin mixture in the pan.  
Spoon melted butter over the dry cake mix.  
Sprinkle chopped nuts over all.  
Bake for 55 minutes.
Serve warm or cold.
7.6.4
1449
http://www.sixsistersstuff.com/recipe/2017/05/smoked-hawaiian-pizza/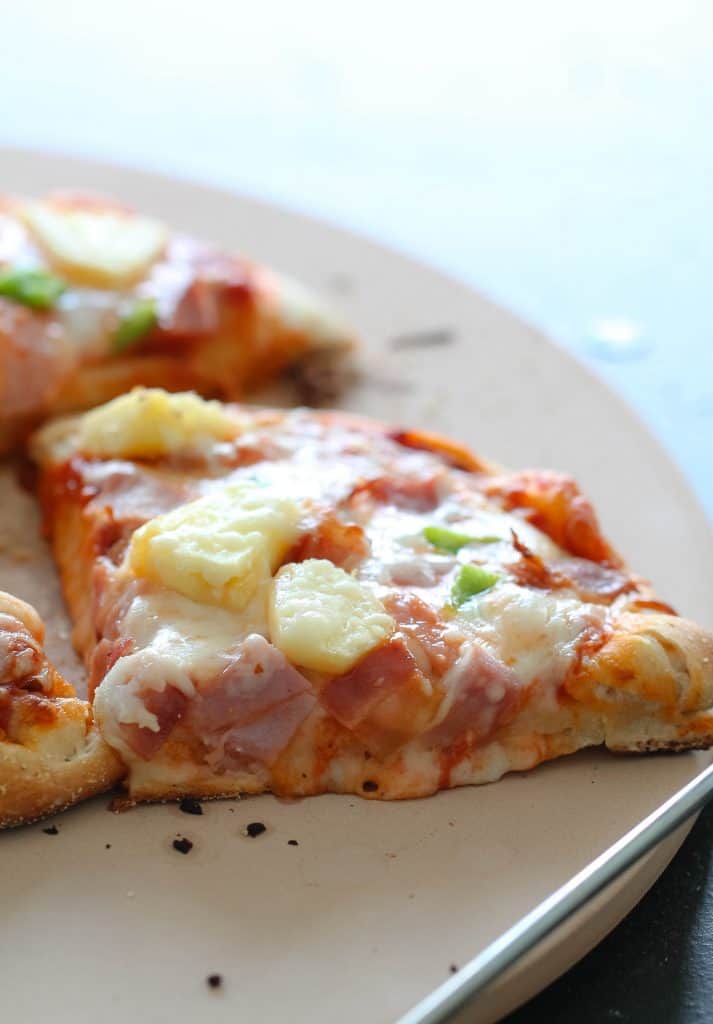 If you are looking for the perfect Father's Day gift, Camp Chef has some AMAZING outdoor cooking grills, stoves, smokers and more!
Here is the equipment I used to make this recipe:

Woodwind Pellet Grill
Camp Oven Pizza Stone
Italia Pizza Peel
Professional Chef Pizza Spatula