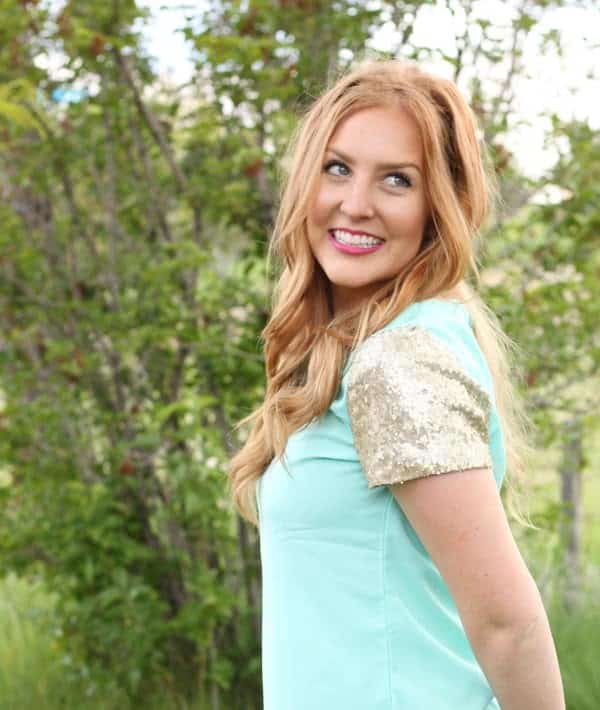 Steph  graduated from Utah State University with a degree in Communication Studies. She married the love of her life, Andrew, in 2013. They lived up in Logan while he finished his Master's in Accounting, and just moved to sunny Los Angeles after Andrew got offered a great job with Ernst & Young. They are so happy they've welcomed two sweet little girls, Brooklyn Sophia and Olivia Jane to their family this past December. Steph loves reading and will sometimes disappear for hours finishing a good book. She also loves running and has completed numerous half marathons, Ragnar Relays, and one full marathon. She's looking forward to running again now that the twins are finally here! She loves shopping, traveling, and hanging out with her husband watching Psych or The Office and eating Cookie Butter Ice Cream.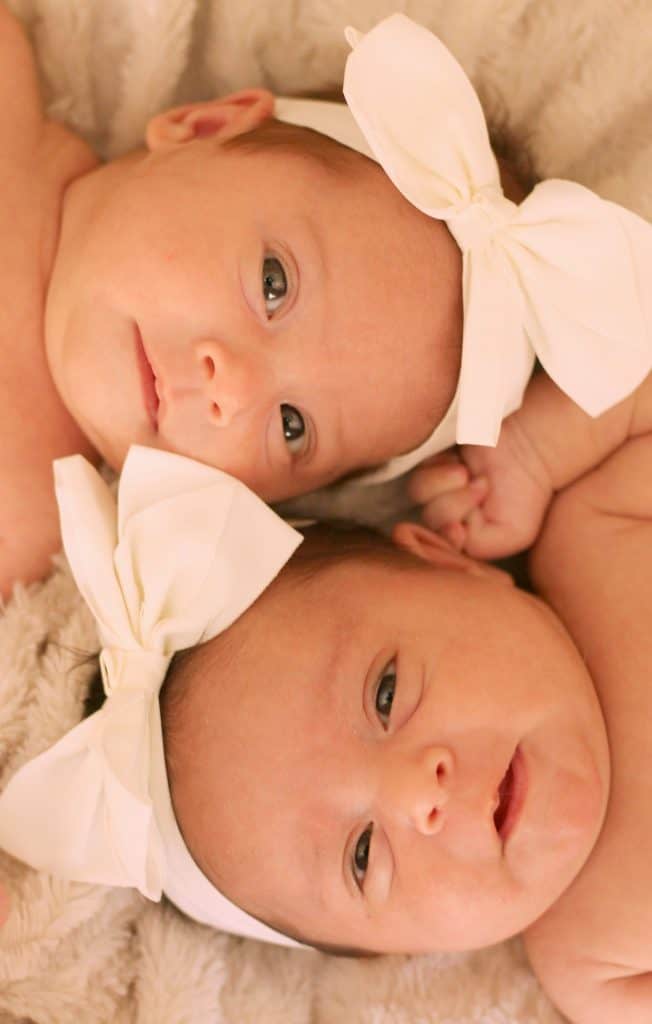 Steph's favorite Six Sisters' dinner:
Right now, I crave Mexican food for every meal, and the Baked Sweet Pork Chimichangas are on repeat in our house right now!
Steph's favorite Six Sisters' dessert:
I'm obsessed with our Brownie Caramel Cheesecake is SO good. It looks like you bought it from the Cheesecake Factory, too (and tastes like it could be!).
Random fact about Steph:
I'm not the biggest red-sauce fan. I am not a fan of lasagna or spaghetti, unless it's made with a creamy sauce. Unfortunately, pasta with red-sauce is one of my husband's favorite foods, so we try to eat it at least once or twice a month. I usually just eat the breadsticks. 😉
Steph's favorite memory of the sisters:
We went up to Park City last fall – some of the sisters ran a race and some of the sisters cheered us on. It was beautiful weather and a beautiful condo and it was so fun to shop and hang out up in one of our favorite places!
Steph's favorite movie:
Baby Mama. I could watch that show on repeat. Tina Fey and Amy Poehler make such a hilarious team, and watching Baby Mama will always put me in a good mood.
Steph's worst Cooking Experience:
I grabbed a pan straight out of the oven with no mitts in a college cooking class. I couldn't drop the pan (it was full of delicious salmon!), so I kept holding on to it until I found a place to put it. I ended up burning seven of my fingerprints off. It was a disaster!
Steph's favorite hobby:
Running or racing. My favorite race is the Ragnar Relay – I've been able to do that both in Utah and California and it is so much fun!
A hobby Steph wishes she had:
Sewing. I really wish I could tailor my own clothes or MAKE my own clothes. One day!
Steph's most embarrassing moment:
I got all dressed up for school one day, wearing a new snap-up button shirt. As class ended, I went to put on my coat, so I swung it around my back, and as I did – it came completely unsnapped. All the way down, in front of my entire class. Luckily, I was wearing a cute bra!
An object Steph couldn't live without:
Pony tail holders. I can only make it a few hours with my hair down before I feel like cutting it off. Pony tail holders are my saving grace. I can never have enough of them.
Steph's favorite family tradition:
Our "Crazy Dinner" that we do each year the day before thanksgiving. Our mom would take us to the grocery store and let everyone pick whatever they wanted. Our dinner usually consisted of cheese and crackers, pizza, mini hot-dogs, and chocolate cake!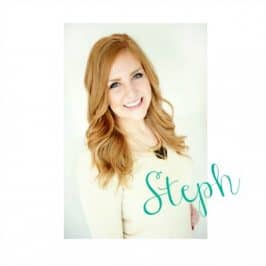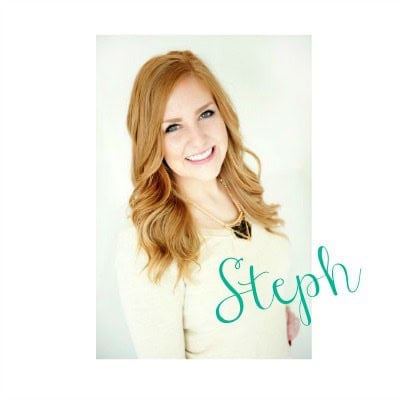 Meet the other Sisters!  Camille,  Kristen,  Elyse,  Lauren,  Kendra