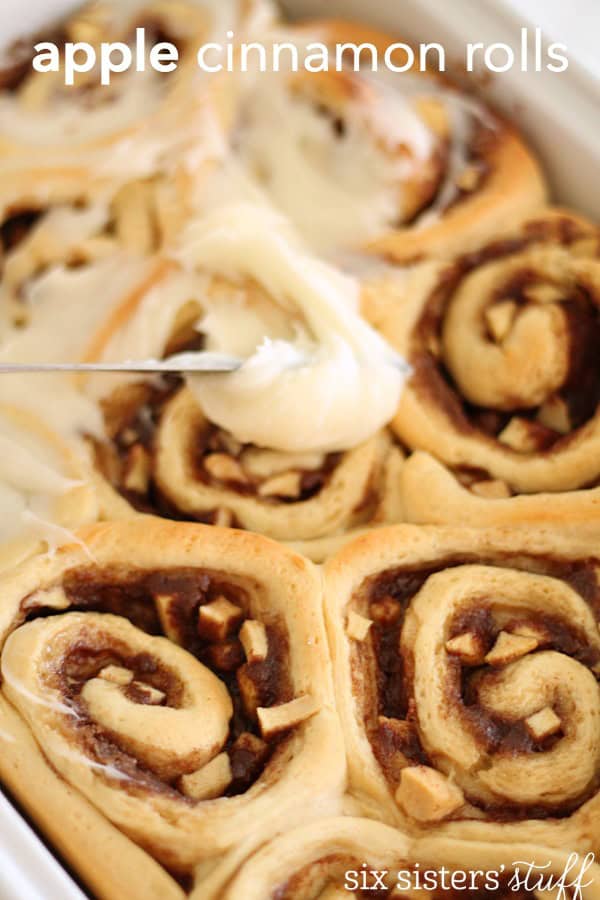 Elyse
Serves: 12 cinnamon rolls
Homemade Apple Cinnamon Rolls Recipe
Delicious homemade cinnamon rolls with apple filling.
Ingredients
Dough:

1 (.25 ounce) package yeast
1/4 cup warm water
1/4 cup melted butter
1 cup warm milk
1 egg
1/2 (3.4 ounce) package vanilla instant pudding, dry
1 Tablespoon sugar
1/2 teaspoon salt
4 cups bread flour

Filling:

1 1/2 cups chopped apples
1 cup brown sugar, packed
1/4 cup ground cinnamon
1 cup melted butter

Frosting:

1 (8 ounce) pkg. cream cheese, softened
1/2 cup butter, softened
3 cups powdered sugar
2 teaspoons vanilla
Instructions
Proof yeast by placing in warm water in a small bowl, set aside.
Place melted butter, milk, and egg into bowl of mixer fitted with paddle or dough hook attachment. Mix well.
After the yeast has started to bubble, add to the milk mixture. Mix until all ingredients are incorporated.
Add all of the dry ingredients, and mix until smooth and dough no longer sticks to sides of bowl. You may need to add a little more flour.
Cover dough with plastic wrap and let rise in warm place for about 45 minutes to one hour.
Meanwhile, mix together filling ingredients, set aside.
When dough is ready, roll out onto floured surface into 24×10-inch rectangle.
Spread filling ingredients on top of rolled out dough.
Roll up dough into a long log shape.
Cut dough into 1 1/2-inch pieces.
Place on a greased 9x13-inch baking pan, let rise until doubled, or about 45 minutes in a warm place.
Bake at 350 degrees for about 15-20 minutes or until light golden color.
Let cool for about 5-10 minutes.
While rolls are cooling, Beat cream cheese, butter, powdered sugar and vanilla together in a bowl.
Mix until smooth.
Spread frosting onto rolls while still warm.
http://www.sixsistersstuff.com/2016/09/homemade-apple-cinnamon-rolls-recipe.html
Supplies needed for this recipe: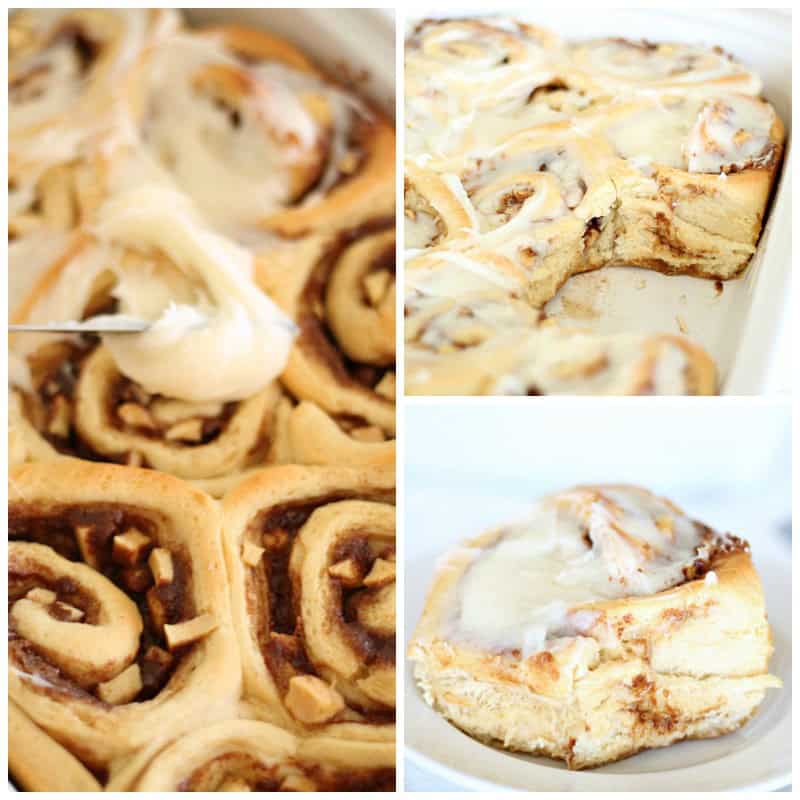 Looking for more delicious Fall treats?
Here are a few of our favorite:
Mini Apple Spice Cakes
Turtle Pumpkin Pie
4-Ingredient Pumpkin Dip
Apple Cider Cupcakes
Pumpkin Spice Cheesecake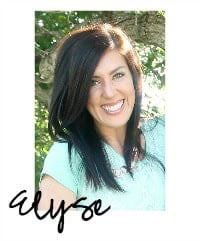 We know how hard it can be to get dinner on the table.  That is why we created the Six Sisters' Menu Plan Membership!  Each week you will receive a weekly menu plan (that includes 6 main dish recipes, 2 side dish recipes and 2 dessert recipes) and a detailed shopping list to make grocery shopping a breeze!  We have done all the busy work for you, so you just need to shop and cook!

All of our recipes are family-friendly and we have been developing these recipes for the last 5 years!
We offer three different membership programs:
Traditional (feeds 6-8 people)
Smaller Family (feeds 2-4 people)
Gluten-Free (feeds 4-6)
You can read more about it and JOIN HERE!
For as little as $3 a month, you can take the stress out of dinnertime!  It is free to cancel at anytime, so it's worth a shot at making your life easier!