We know how hard it can be to get dinner on the table.  That is why we created the Six Sisters' Menu Plan Membership!  Each week you will receive a weekly menu plan (that includes 6 main dish recipes, 2 side dish recipes and 2 dessert recipes) and a detailed shopping list to make grocery shopping a breeze!  We have done all the busy work for you, so you just need to shop and cook!

All of our recipes are family-friendly and we have been developing these recipes for the last 5 years!
We offer three different membership programs:
Traditional (feeds 6-8 people)
Smaller Family (feeds 2-4 people)
Gluten-Free (feeds 4-6)
You can read more about it and JOIN HERE!
For as little as $3 a month, you can take the stress out of dinnertime!  It is free to cancel at anytime, so it's worth a shot at making your life easier!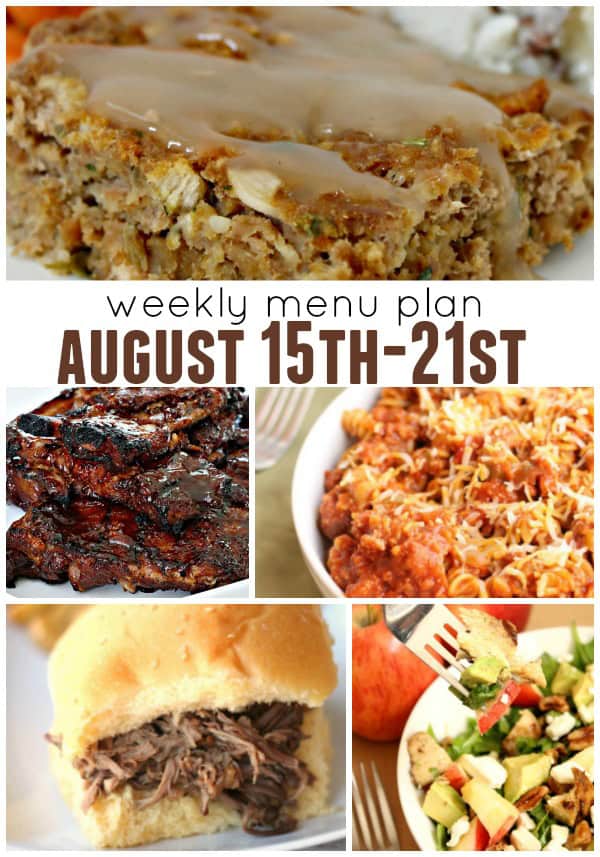 Sad to see summer go, but glad to see fall here. Something about warm soups, pumpkin flavored everything and sweaters just makes me so happy and excited! However, we still have a good solid month of grilling yet so we still are sharing a few of our favorite grilling recipes 🙂 Have a great week! Soak up this summer sun as much as ya can.
Monday:
Tuesday:
Wednesday:
Slow Cooker Italian Roast Beef Sandwiches
Thursday:
Friday:
Saturday:
Spinach and Kale Chopped Salad with Italian Chicken
Sunday:
You Might Also Enjoy These Weekly Menu Plans:
Weekly Menu Plan July 28th-August 3rd
Weekly Menu Plan March 10th-16th
Weekly Menu Plan March 16th-22nd