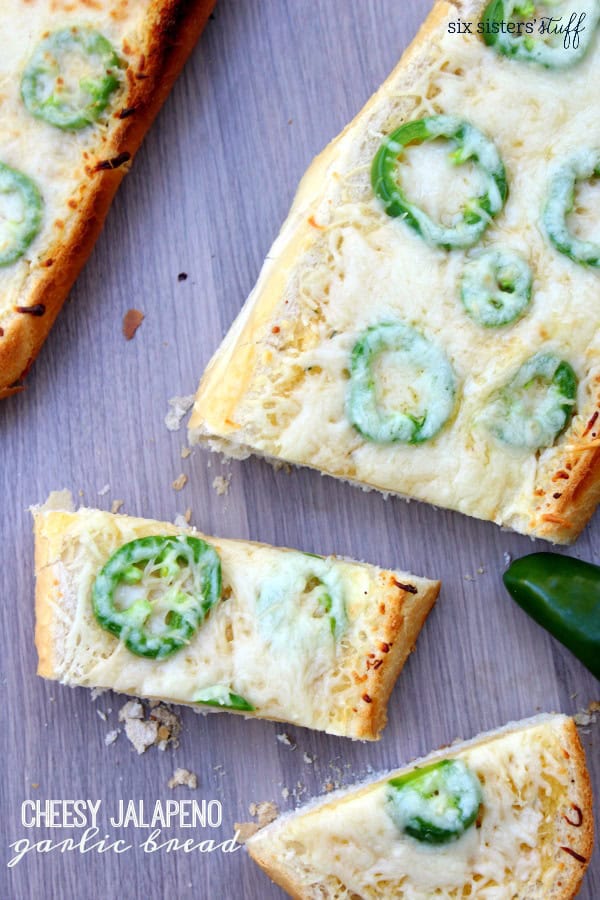 We are always looking for new and delicious appetizers. After making some of our delicious homemade garlic spread earlier this week, I decided to put a little twist by adding some of the jalapeños from our garden, and of course a little extra cheese. I think I ate this whole loaf by myself!
Cheesy Jalapeno Garlic Bread
Ingredients
1 loaf of French bread
1 1/2 Cups Salted Butter (softened)
3 garlic cloves (finely chopped)
1 Tablespoon Fresh Oregano
1 Tablespoon Fresh Basil
1 teaspoon Pepper
1 teaspoon Salt
1/2 cup parmesan cheese
1 cup mozzarella cheese
2-3 large jalapeños (cut into slices)
Instructions
Preheat oven to 350 degrees.
In a food processor, combine garlic, parmesan cheese, oregano, and basil until finely chopped.
Add softened butter, salt and pepper to the food processor.
Blend until mixed. You may need to scrap the sides and mix a little with a spoon.
Evenly cut French bread length wise. place on foil or parchment paper lined baking sheet.
Spread butter on both sides of bread.
Place extra butter in airtight container and save in refrigerator.
Evenly place Jalapeños across both halves of bread.
Sprinkle parmesan cheese evenly over both slices of bread, repeat with mozzarella.
Bake at 350 degrees for 8 minutes, or until cheese begins to bubble and the edges of the bread turn golden brown. For a crispier top, broil on high for 3 minutes, watching closely not to burn the bread.
http://www.sixsistersstuff.com/2016/08/cheesy-jalapeno-garlic-bread.html
Looking for a new baking sheet? Here is our go-to, and our favorite non-stick product!

Looking for more delicious bread recipes?
Here are some of our favorites: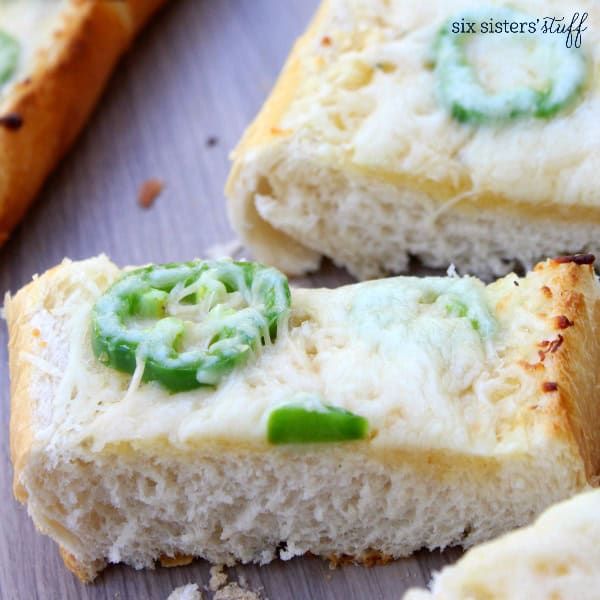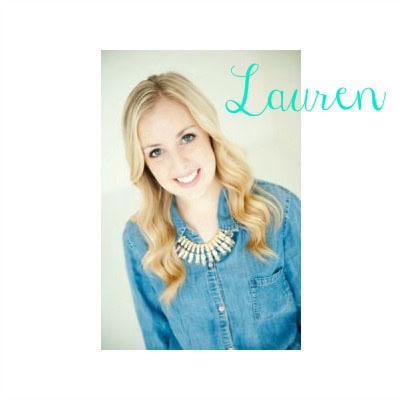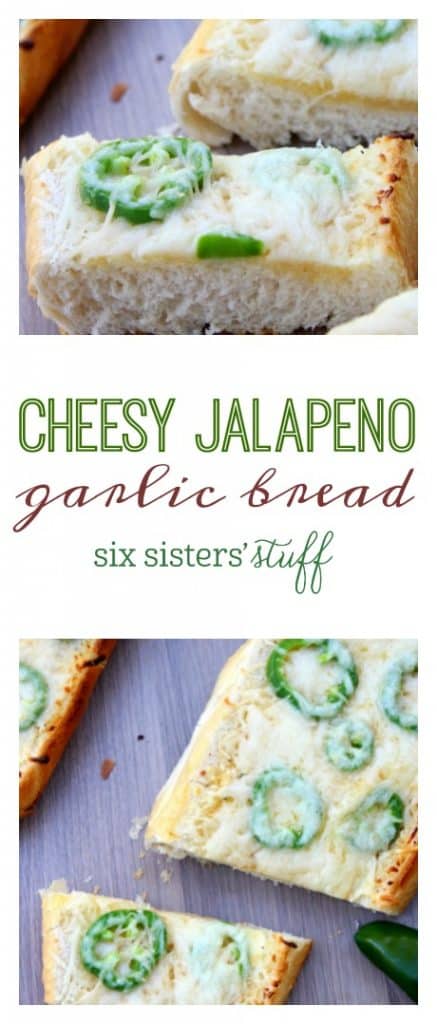 Our new cookbook, Dinner Made Easy, is now available for PRE-SALE!
With over 100 easy main dishes to help you get dinner on the table, meal time will be a breeze!
Pre-order your copy HERE.