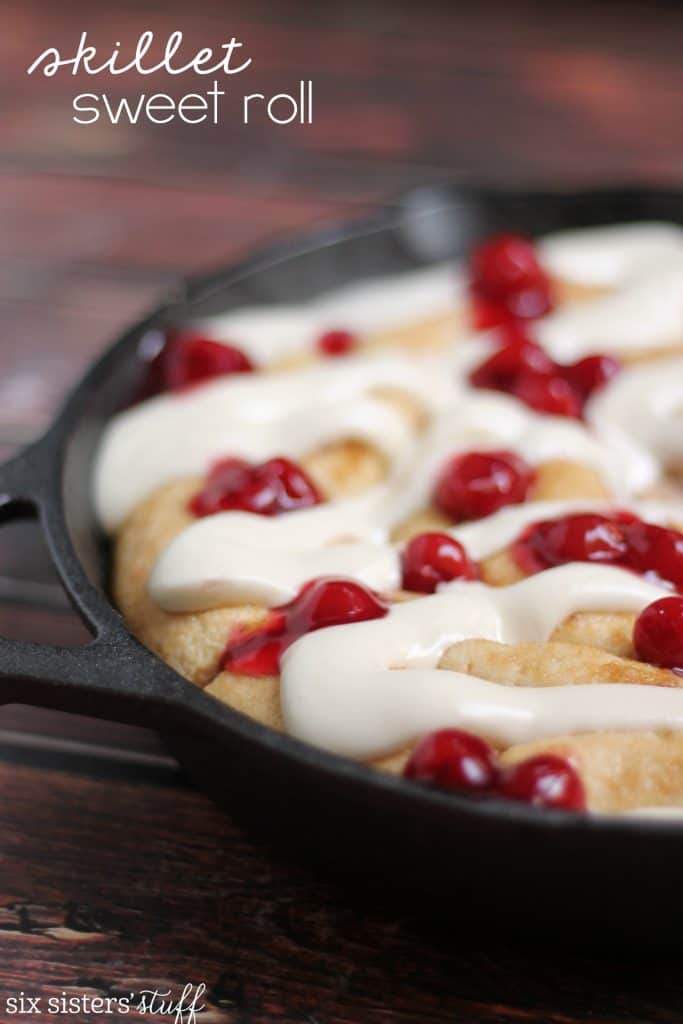 We've partnered with Lucky Leaf to bring you this amazing fruit-filled skillet sweet roll that's drizzled in delicious cream cheese frosting. It's the perfect decadent dish for an Easter or Mother's Day brunch, and you'd never guess how simple it is to make!
Lucky Leaf Skillet Sweet Roll
Author:
Six Sisters Stuff
Prep time:
Cook time:
Total time:
This gooey sweet roll is packed with fruit filling and topped with a delicious cream cheese frosting. It's perfect for breakfast or brunch (or even dessert!).
Ingredients
Sweet Roll:
Frosting:
2 oz cream cheese
⅛ cup butter, softened
1 teaspoon vanilla
1 cup powdered sugar
2 teaspoons milk
Instructions
Sweet Roll:
Preheat oven to 350 degrees.
On a flat, clean surface, roll out all of the biscuits individually until they are pretty flat. Take each flattened biscuit and dip them in the melted butter (shaking off the excess), and then toss them in the brown sugar.
Place a small spoonful of cherry filling in the middle of each sugared biscuit, and then roll them up. Place them in a circle, starting in the center and working your way to the outside of a greased 10" skillet to make a giant "roll". (It's a little messy, but once the skillet starts to fill up, it gets a little easier).
Bake for 18-20 minutes, until it starts to turn golden. Remove and let it cool 5 minutes before spreading with frosting.
Frosting:
In a small bowl, mix together all ingredients until smooth. Pour over the top of the sweet roll. You can adjust the consistency by adding milk (a teaspoonful at a time) until you reach your desired texture.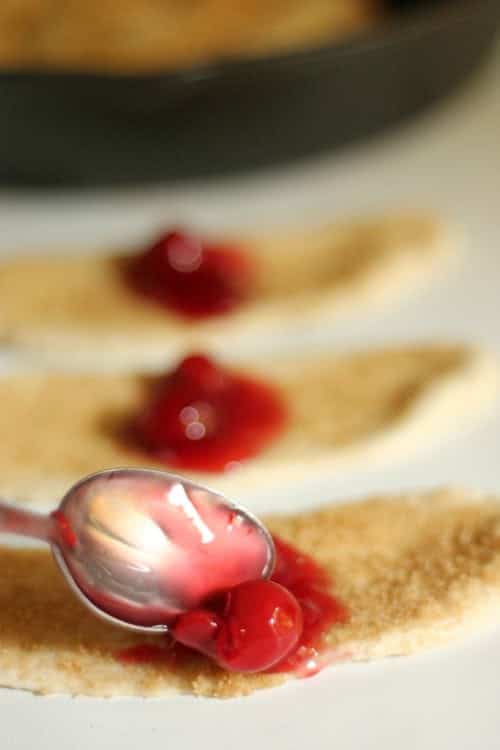 We are all about shortcuts, and with this Lucky Leaf Fruit Filling, you skip a few steps without skipping out on flavor.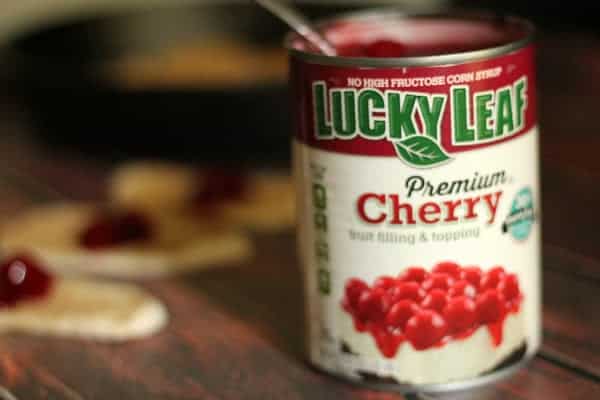 You can find stores that have Lucky Leaf near you HERE.
You can see some of the other recipes we've made using Lucky Leaf products here:
No Bake Apple Delight
Apple Pie German Pancakes
Berries and Cream Puff Pastry Turnovers
Raspberry Graham Cracker Cupcakes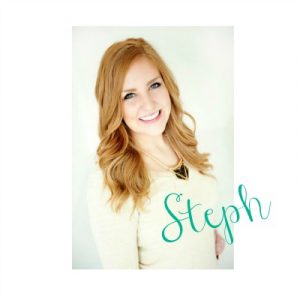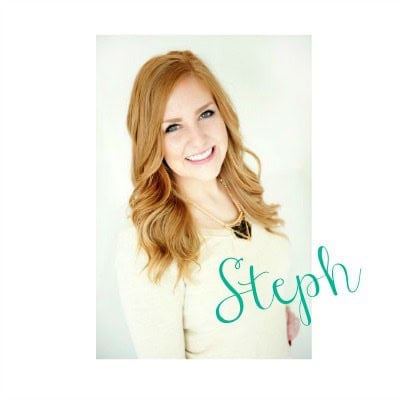 You can also find Lucky Leaf on Facebook, Twitter and Pinterest for fun ideas and simple recipes!
*This post is sponsored by Lucky Leaf. All views and opinions are my own.*