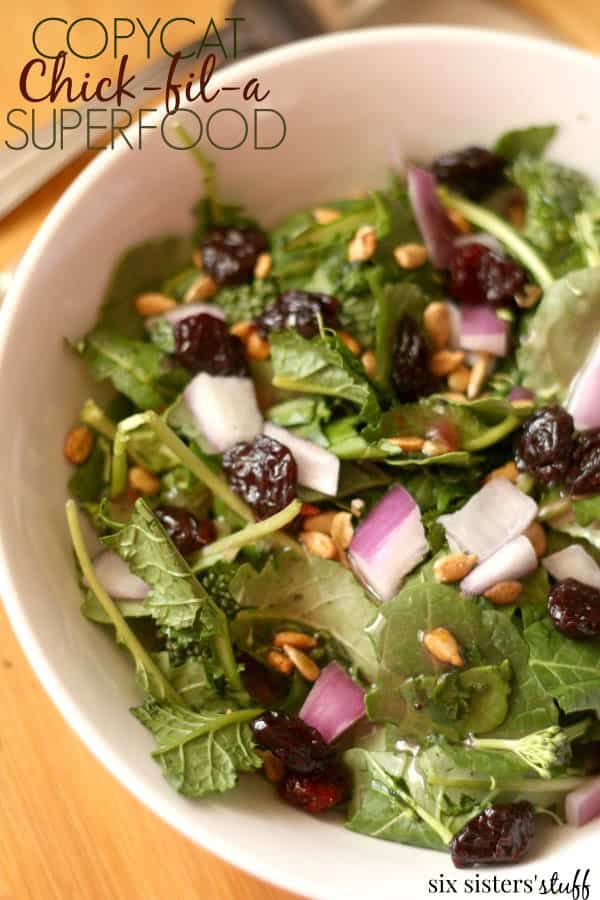 If you know any of the six sisters', you know we all have a deep love and addiction for Chick-fil-a. It just always sounds good, and I feel less guilty eating it. I went in a few weeks ago, and noticed they had a new item on the menu. I'm a little skeptical of kale, but I decided to give it a try anyway. You guys… it was the most amazing thing I have ever tasted. I ordered more I loved it so much. So we decided to remake it as best we could, and I have to admit, I think we nailed it. Enjoy your superfood! 🙂
Six Sisters Stuff
Serves: 8
Copycat Chick-fil-a Superfood
10 minPrep Time
10 minTotal Time
Ingredients
6 cups kale (chopped)
2 cups broccoli (chopped)
1/3 cup sunflower seeds
1/2 cup dried cherries (you could also use craisins or raisins)
1/2 cup cider vinegar
1/3 cup olive oil
1 tablespoon honey
4 tablespoons pure maple syrup
1 teaspoon sugar
1/4 teaspoon fresh cracked pepper
1/4 teaspoon salt
Instructions
In a medium-large bowl, combine kale, broccoli florets, sunflower seeds, and dried cherries or fruit of your choice.
In a small bowl, whisk together cider vinegar, olive oil, honey, maple syrup, sugar, pepper and salt until fully combined.
Pour dressing over the salad, mix around until the leaves and broccoli are shiny and coated.
Refrigerate for 3 hours, or let site over night, so the flavor is set into the salad.
Serve cold and enjoy! :)
http://www.sixsistersstuff.com/2016/03/copycat-chick-fil-a-superfood.html
 You Might Also Enjoy These Salads:
Greek Pasta Salad
Pina Colada Chicken Salad
Shrimp Avocado Salad
Nut and Berry Salad
Simple Southwest Salad
Love our slow cooker recipes?!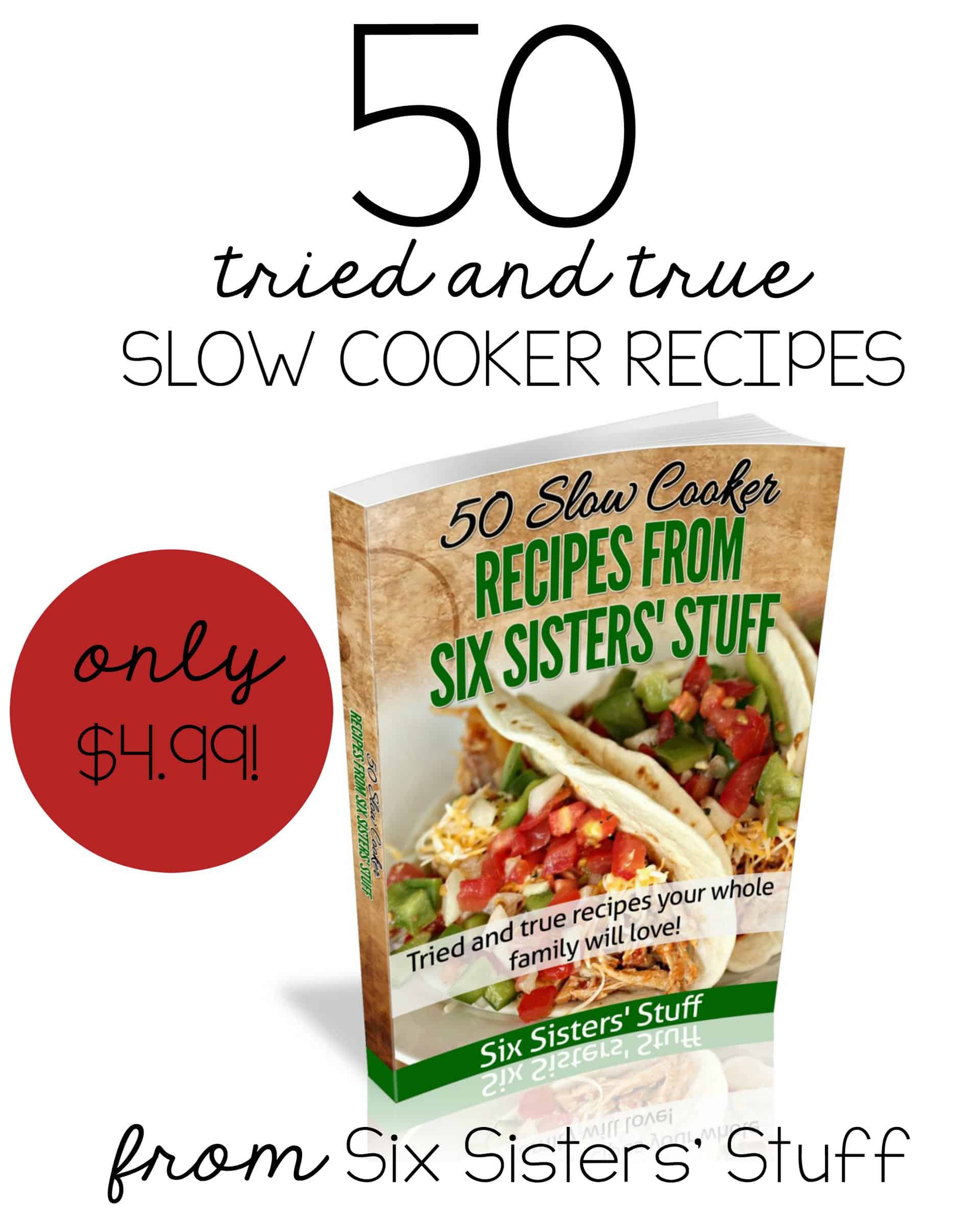 We've put together 50 of our favorite slow cooker recipes to make dinnertime a breeze!
You can get this eCookbook for just $4.99 (that's less than ten cents a recipe)!
Get it HERE!