If you are anything like me, sometimes the thought of making dinner gets put off until the very last second when everyone is starving and you can't wait another hour to eat. We've put together this list of delicious meals that can be prepped, cooked, and on the table in 20 minutes or less from start to finish! Enjoy!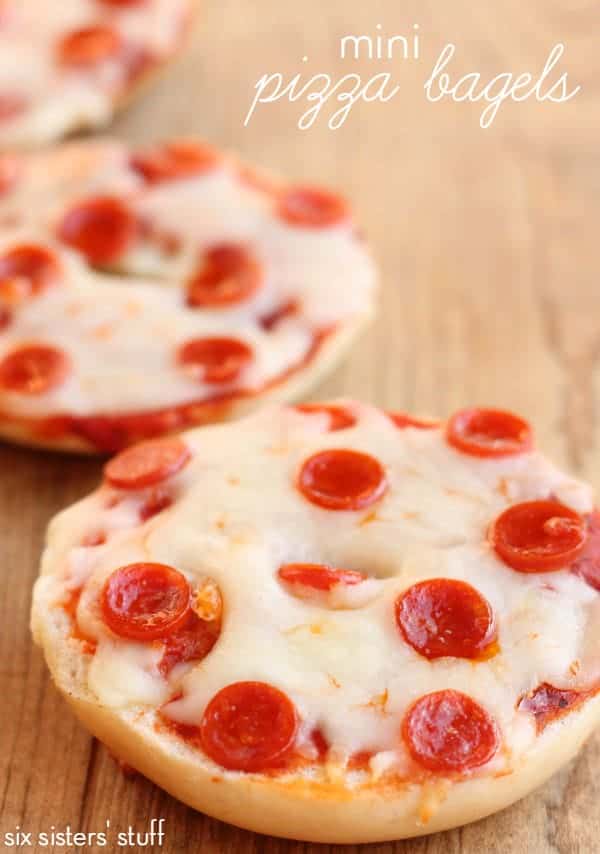 These Mini Pizza Bagels are almost as fun to make as they are to eat! These are sure to be a hit with even the toughest kid critic!
Parmesan Tuna Melts are perfect for the seafood lovers in the family. You can't beat a good tuna sandwich!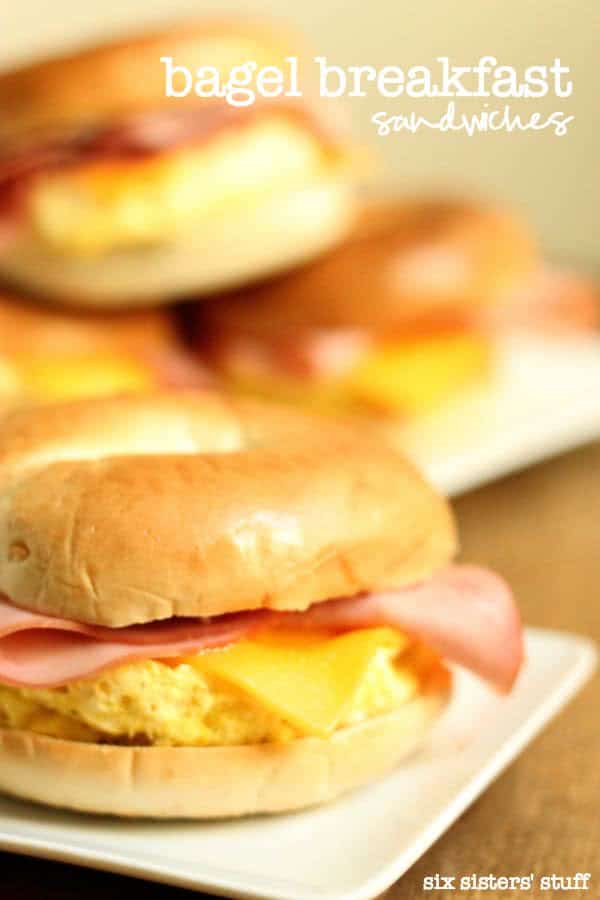 We love breakfast for dinner! And we LOVE these Bagel Breakfast Sandwiches! Slice up some fruit and you've got yourself a quick and delicious meal!
A delicious and super quick twist on pizza night, Barbecue Chicken Fajita Pizza!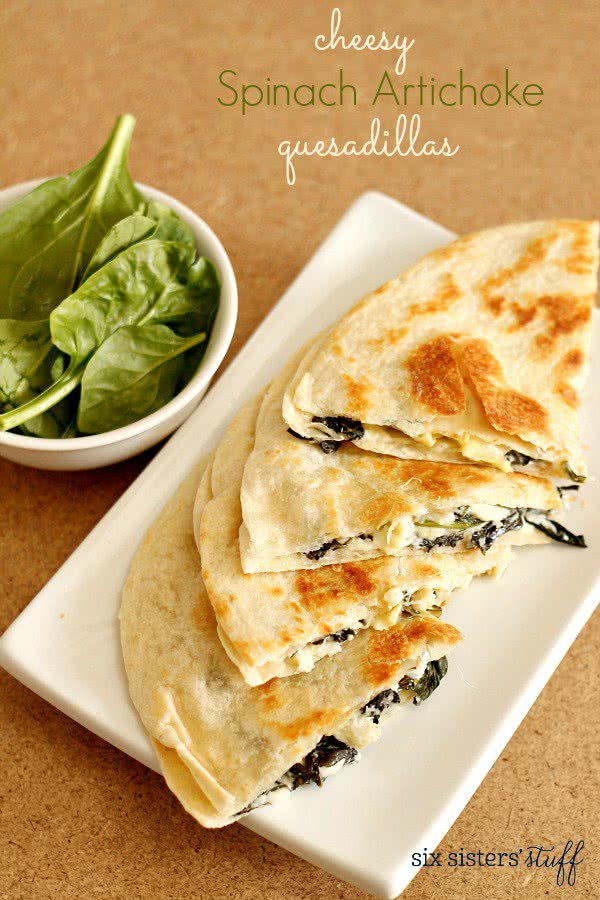 My all time favorite appetizer in a delicious quesadilla! You'll love how easy and yummy these Cheesy Artichoke Quesadillas are!
We could put pesto on everything…. but we like it best on our Pesto Grilled Cheese Sandwich!
One of the quickest dinners you will ever assemble! Mini Texas Toast Pizzas are so fun and delicious!
These Chicken Taco Roll-Ups are a fun twist on your family's favorite weeknight dinner!
This Mushroom Asparagus Chicken Stir-Fry is one of my favorite last minute dinners!
These Pineapple Chicken Salad Sandwiches are perfect for using up those chicken leftovers from earlier in the week!
Delicious Citrus Glazed Salmon ready in minutes!
Chicken Cordon Bleu French Bread Pizza is the perfect combinations of flavors, and comes together so easily!
The hardest part about making these Smoky Honey Mustard Pork Chops is just firing up the grill! So simple!
We love the idea of these Chicken Club Quesadillas!
You can't beat the taste of these Perfect Fried Pork Chops!
Take the stress out of meal time!

For just $5 a month, you will receive a weekly menu plan that starts with a week at a glance so you'll know exactly what to make and when!  Each menu plan includes 6 main dish recipes, 2 side dish recipes and 2 dessert recipes!  That means you'll be receiving 40 tried-and-true recipes your family will love every month!  Each recipe includes a picture of the recipe, serving size, prep time and cook time to help you plan accordingly. At the end of each menu plan, there is a detailed shopping list so you know the exact amount of each ingredient needed to make your recipes for the week.

Getting dinner on the table has never been easier or more delicious!