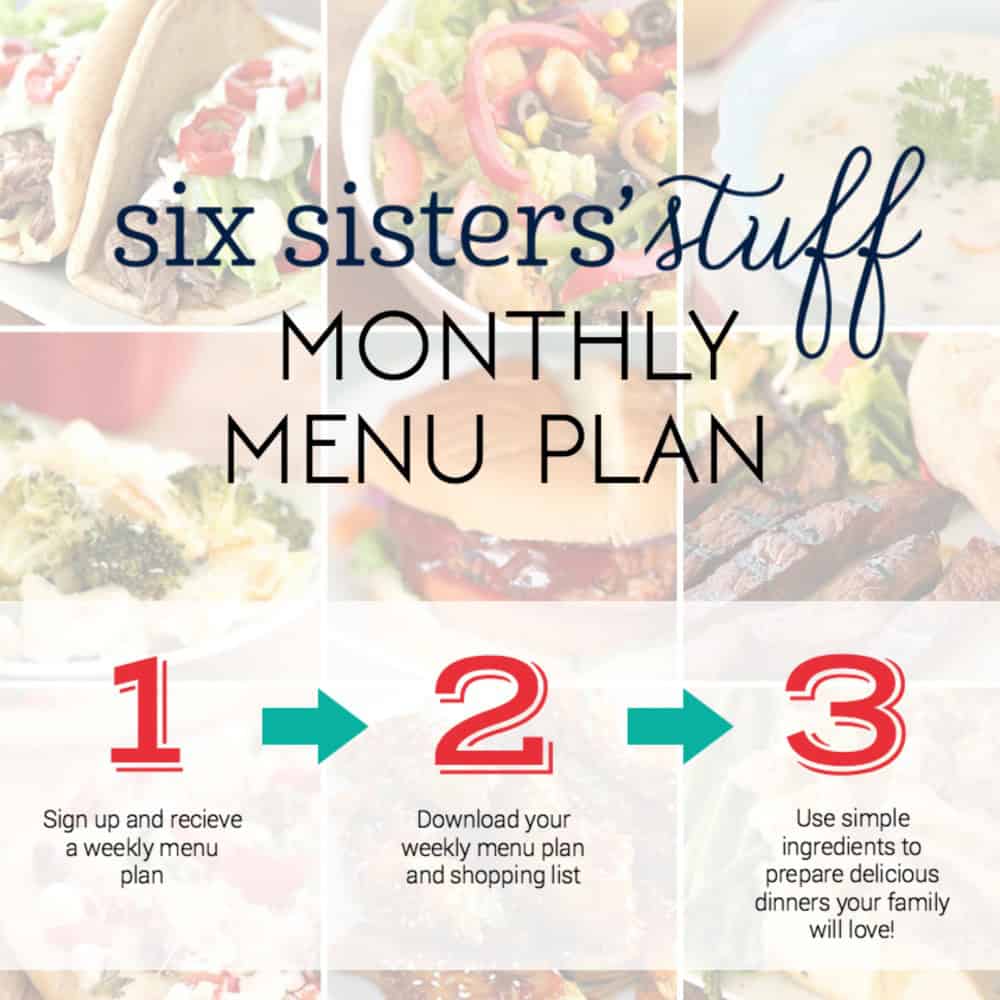 Join the Six Sisters' Menu Plan and receive a weekly menu plan and detailed shopping list sent straight to your inbox every week!

Monday:
Tuesday:
Wednesday:
Weight Watchers Slow Cooker Chipotle's Barbacoa Beef Recipe
Thursday:
Slow Cooker Chicken and Dumplings
Friday:
Homemade Waffles with Chocolate Hazelnut Sauce
Saturday:
5 Ingredient Chicken Enchiladas
Sunday:
Maple and Brown Sugar Pork Tenderloin
Sides and Desserts:
Raspberry Jell-O Pretzel Salad
You might also enjoy these Weekly Menu Plans:
Weekly Menu Plan November 9th-15th
Weekly Menu Plan November 2nd-8th
Weekly Menu Plan October 12th-18th
Weekly Menu Plan September 21st-27th
We're so excited to announce that our 4th cookbook is available for SALE!!!
Sweets and Treats with Six Sisters' Stuff
This cookbook is all our very favorite recipes: DESSERTS!
Get it HERE.