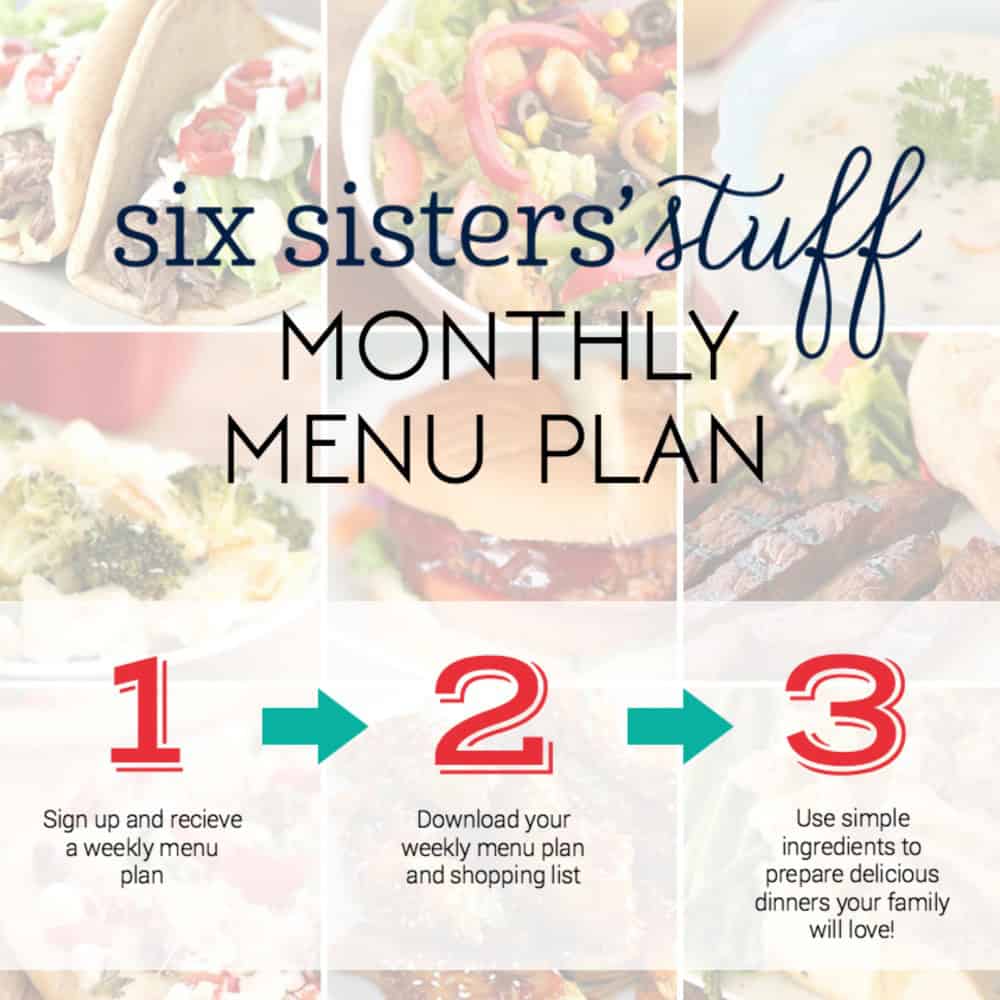 Join the Six Sisters' Menu Plan and receive a weekly menu plan and detailed shopping list sent straight to your inbox every week!

January is always the hardest month of the year to me. It is cold, and all the holidays are over, and I try so hard to eat healthy when I really just want to eat a whole carton of hot chocolate. But.. these diners make January a little bit better. They are quick, easy and taste amazing! The whole family will love them.
Monday:
Tuesday:
Wednesday:
Savory Salmon with Tangy Horseradish Sauce
Thursday:
Friday:
Saturday:
Sunday:
Side Dishes and Desserts
You might also enjoy these other Weekly Menu Plans:
Weekly Menu Plan November 9th-15th
Weekly Menu Plan November 2nd-8th
Weekly Menu Plan October 12th-18th
Weekly Menu Plan September 21st-27th
 We're so excited to announce that our 4th cookbook is available for SALE!!!
Sweets and Treats with Six Sisters' Stuff
This cookbook is all our very favorite recipes: DESSERTS!
Get it HERE.