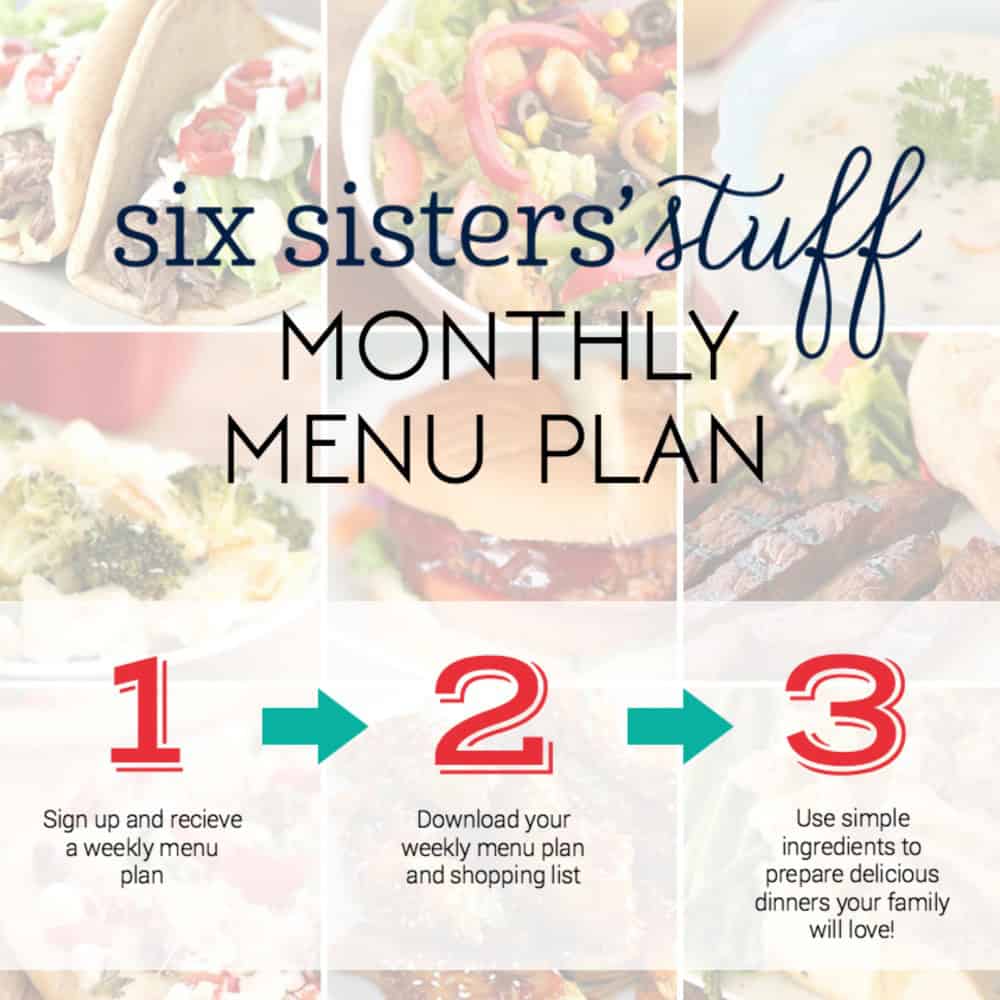 Join the Six Sisters' Menu Plan and receive a weekly menu plan and detailed shopping list sent straight to your inbox every week!

It is finally the week of Christmas! I hope you have a Merry Christmas and enjoy time with friends and family. This weeks menu plan has some of our favorite warm main dishes and sides. Also, we grew up with a Christmas Ham, and this one is one of our most favorite recipes, so we want to share it with you! Have such a great week. Happy Holidays and a Happy New Year!
Monday:
Baked Chili Lime Chicken Tenders
Tuesday:
Wisconsin Bacon and Potato Cheese Soup
Wednesday:
Thursday:
Friday:
Merry Christmas! 🙂
Saturday:
Sunday:
Slow Cooker Beef Sirloin Tips and Gravy
Sides and Desserts
Garlic Parmesan Mashed Potatoes
Mint-Chocolate Thumbprint Cookies
You might also enjoy these Weekly Menu Plans:
Weekly Menu Plan November 9th-15th
Weekly Menu Plan November 2nd-8th
Weekly Menu Plan October 12th-18th
Weekly Menu Plan September 21st-27th
We're so excited to announce that our 4th cookbook is available for SALE!!!
Sweets and Treats with Six Sisters' Stuff
This cookbook is all our very favorite recipes: DESSERTS!
Get it HERE.