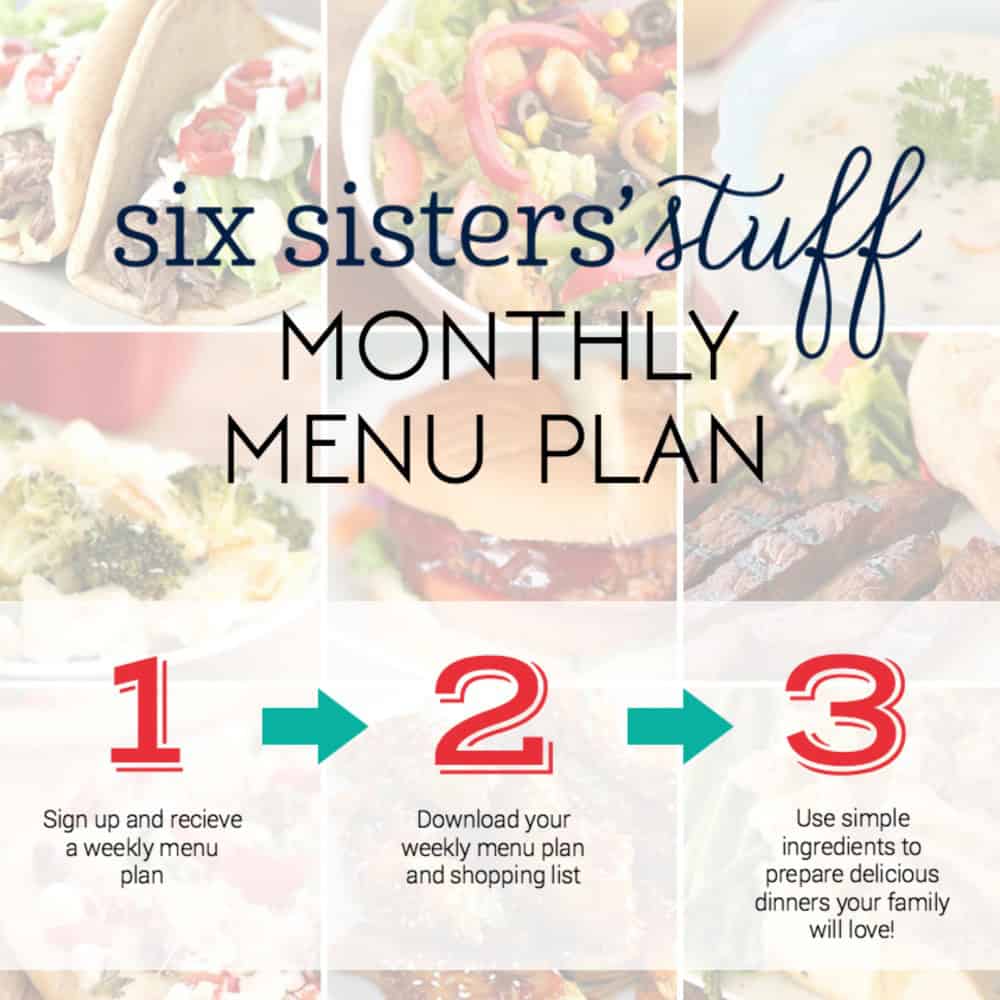 Join the Six Sisters' Menu Plan and receive a weekly menu plan and detailed shopping list sent straight to your inbox every week!

Can you believe that Thanksgiving is over? I swear the weeks just keep flying by. It's also getting really cold here in Utah. This week's menu plan is full of delicious meals that your family will love! They are easy dinners and will keep you warm during this cold time of year.
Monday:
Tuesday:
Slow Cooker Mexican Hash Brown Casserole
Wednesday:
Creamy Chicken and Wild Rice Soup
Thursday:
One Pot Creamy Spaghetti and Sausage
Friday:
Saturday:
Sunday:
Slow Cooker Country Style Roast
Sides and Desserts:
You might also enjoy these Weekly Menu Plans:
Weekly Menu Plan November 9th-15th
Weekly Menu Plan November 2nd-8th
Weekly Menu Plan October 12th-18th
Weekly Menu Plan September 21st-27th
We've put together 50 of our favorite family recipes to make dinnertime a breeze!
You can get this eCookbook for just $4.99 (that's less than ten cents a recipe)!
Get it HERE!