I really do like salmon, but it really sealed the deal as my favorite healthier option for dinner with this recipe! It's a high quality protein, plus it's got a lot of omega-3 fatty acids, and it's chuck full of vitamins. Some people would even go as far as saying it's among the world's healthiest foods. Crazy, right?! Some people shy away because of that "fishy smell", but I promise, if you cook it right, it tastes SO good. The red pepper flakes give this salmon just the right amount of kick, and easily disguise the fishy flavor. 😉
Six Sisters Stuff
Serves: 4
Firecracker Baked Salmon
This firecracker salmon is a great way to add a little kick to your seafood dish! Plus, it's marinated and baked, so it's a lot healthier for you!
10 minPrep Time
10 minCook Time
20 minTotal Time
Ingredients
4 4-oz salmon fillets
1/4 cup peanut oil (you can substitute this for canola oil)
2 tablespoons soy sauce
2 tablespoons balsamic vinegar
2 tablespoons chopped green onions
2 teaspoons brown sugar
1/2 teaspoon ground ginger
1 teaspoon crushed red pepper flakes (you can add a little more or a little less depending on how hot you want it!)
Instructions
In a small bowl, mix together the oil, soy sauce, vinegar, onions, sugar, ginger, and pepper flakes. Pour the mixture into a large ziploc bag.
Add the salmon fillets to the bag, zip it up, and then shake it like a polaroid picture ;) until all the salmon has been covered by the marinade.
Refrigerate the marinated salmon for at least 45 minutes (I like to do it in the morning and then cook the salmon at night.
Turn your oven to broil. Remove salmon from marinade, and place on a baking sheet covered in aluminum foil, skin side down.
Cook for 5 minutes and then continue cooking, checking every minute until salmon flakes easily with fork.
http://www.sixsistersstuff.com/2015/01/firecracker-baked-salmon.html
Recipe adapted from: All Recipes
Equipment needed for this recipe:
Cookie Sheet
Mixing Bowls
Ziploc Bags
Looking for more delicious fishy recipes? Try these:
Simple Crab Soup
Honey Walnut Shrimp
Blackened Salmon Tacos
Baked Coconut Shrimp
Coconut Crusted Tilapia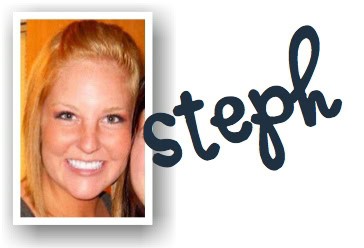 Are you on Instagram? Follow US!