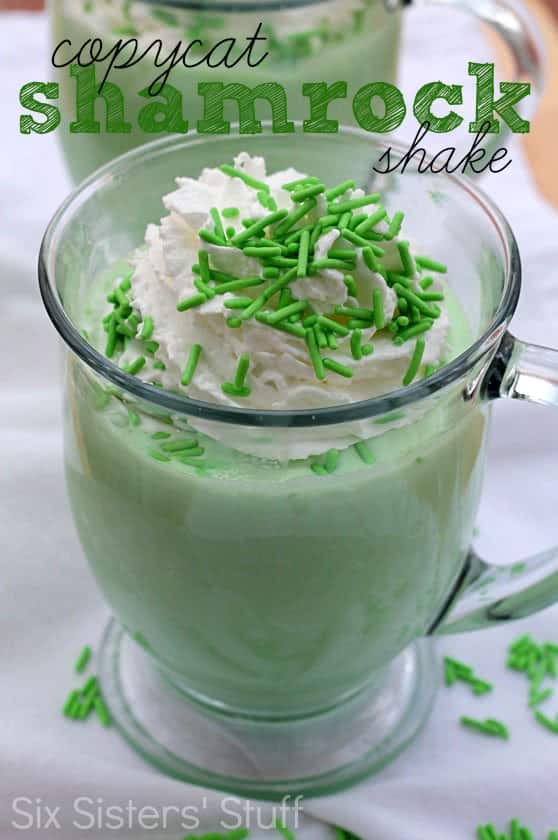 I know I've said it before, but I crave milkshakes so bad when I am pregnant!  Once I had a McDonald's Shamrock Shake, I knew I needed to come home and make one ASAP!  This tasted just as good as the real thing and I didn't even have to leave the house to get my milkshake fix.

Copycat McDonald's Shamrock Shake Recipe:
(Makes 2 servings)
Ingredients:
3-4 cups vanilla ice cream
1 cup whole milk
1/2 teaspoon pure peppermint extract
1/4 teaspoon green food color
Whipped cream, for topping
Green sprinkles, for topping
Directions:
Place ice cream, milk, peppermint extract and green food coloring in a blender.  Cover and blend until smooth.  Pour into glasses and top with whipped cream and sprinkles.  Serve immediately.
Looking for other delicious milkshake recipes?
Here are a few of our favorite:
Skinny Chocolate Raspberry Milkshake
Homemade Strawberry Milkshake
Caramel Waffle Cone Milkshake
Cupcake Shake Shooters
Chocolate Strawberry Cake Shake