I have always loved St. Patrick's Day! Mostly because I knew our mom would be making some kind of delicious green dessert! Here are a few of our favorites!
Thin Mint Cookie Truffles
Lucky Leprechaun Cookie Bark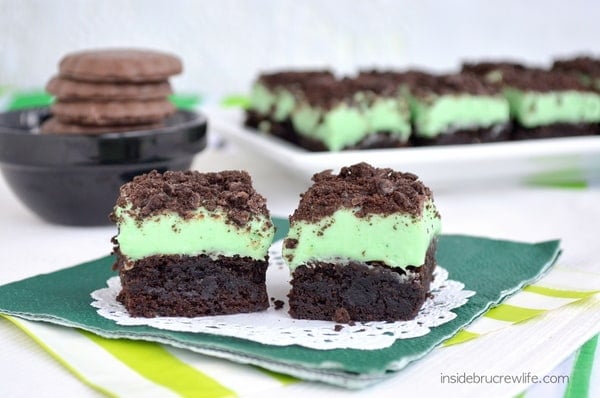 Thin Mint Fudge Brownies
St. Patrick's Day Cupcakes
St. Patrick's Day Muddy Buddies
Homemade Peppermint Patties
Shamrock Cinnamon Rolls
Leprechaun Cookie Bark

Green Grasshopper Pie
Oreo Stuffed Mint Chocolate Brownies
Check out the NEW Six Sisters' Cookbook!

With over 150 recipes, we have put together 52 menu plans to make meal time a lot easier.
You can pre-order our book HERE on Amazon!