A Cute Teether (this one is a puppy and I think it is DARLING!)
Weebles – for the stocking… and you get get a little airplane to go under the tree
A little Box of Animal Crackers
Bubble Bath (I love the smell of Burt's Bees Bubble Bath)
A small soft stuffed animal (I like the ones with rattles in them)
Bath Toys that squirt or float
A New Toothbrush
Trader Joes Freeze Dried Raspberries
Cute Sippy Cups (only $4.99)
Gerber Yogurt Melts
Finger Puppet Board Books Baby Einstein DVD
Magic Washcloth (you can find them at the dollar store)
Clip Clop Bell by Little People
Gerber Veggie or Fruit Puffs
If you are looking for an awesome White Elephant or Funny Gift for a stocking… this Teeth Pacifier would be PERFECT
Hair Bows for girls and bow ties for boys
Pacifier Clips: One for Boys and one for Girls
Crayons and Coloring Book
Kids Character Cup (You can find them at Walmart) They have princess, super hero, and many others!
Touch Bubbles (My daughter loves these! She can actually hold the bubble before it pops)
Finger Puppets (these ones are on sale for only $1.82 with free shipping!)
A Punch Ball
Sidewalk Chalk
Fun Character Cup
Their favorite DVD's such as: Dora, Diego, An Elf's Story, The Little Mermaid, And Monster's University
Tickets to an Aquarium
Squinkies! These Marvel ones are darling!
A water bottle…(My Little Pony one is so cute)
Silly String
Princess Clothes (Barbie Clothes)
Silly String
Scratch and Sniff  Stinky Stickers
Watch a Bug – My three year old would LOVE this!
A Kaleidoscope (This Thomas the Train one is so cute)
A Christmas Ornament (If you are looking for a new tradition… this is a great one!)
Bird Warblers (I loved these when I was small)

A fun game: Pass the Pigs is one of our favorites
Hexbug Aquabot – These little guys swim in the water!
Fun Key Chain
Mini Safe (piggy bank)
A Jump Rope
Small Puzzle
King Sized Candy Bar
Personalized Crazy Straw (up to 5 letters)
Lego Figurines (I like the superheros)
Cat's Cradle and Instruction Book (I loved Cat's Cradle when I was little!)
Large Bouncy Ball (you can find them in Old Navy for 25 cents)
Art Stuff like: Googly Eyes, Pipe Cleaner, and Pom-poms
The Fart Master Key Chain – Some of you might think this is a tad gross… sorry…. I think many little boys would love this!
The game Spot It
Nail Polish and Nail Stickers
Digital Bookmark (to keep track of reading time)
Sticky Post-it Notes
Rolled Up Pajama Pants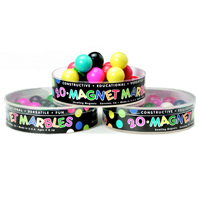 Water Colors and Coloring Book
Clues to a bigger gift
Annoying Sound Machine (if you are up for it!)
Comic Book rolled up
A Busy Girls Guide to Make-up (I would have loved this as a teenager)
A New Wallet
Card Games like Uno, Spot It, Would You Rather, or Phase 10
Bobby pins Hair Elastics
CD Movies such as Despicable Me 2, or Monster's University
Books such as Diary of a 6th Grade Ninja, Big Book of Why- 1000 facts kids want to know, or Diary of a Wimpy Kid 8
Neon Socks
Ear Phones (they come in many colors)
A New Hair Brush
Bath and Body Works Lotion (Sweet Pea is my favorite!)
Rechargeable Electric Toothbrush
Mentos, Gum, or anything to make their breathe smell marvelous! 🙂
Cute Mittens (Perfect for texting)
New Video Game like Wii Party, or Mario Kart (we have a Wii and these are my most favorite games!)
Hot Cocoa Packets
Locker Magnets (Power Magnets)
Restaurant Gift Card (Wendy's is our favorite!)
Cute Slipper Socks
Colored Duck Tape
Awesome Magazines like National Geographic for Kids
Loofa with Body Wash Razors and Razor Cream
A $5 Movie from the bin at Walmart
Small Photo Frames
Brush and Mirror Set
Altoids!
Mini bottle of perfume/cologne
Hand Sanitizer
New Phone Case
Finger Nail and Toe Nail Clippers
Cash – I would have loved a $5 bill at this age!
Floss or Floss Picks
Funny Gag Gum (Prank Gum)
Their Favorite Candy
iPod Shuffle (a little pricey… but they would love it!)
Car Air Freshener
Make-Up and Eyelash Curler