My girls are on a pudding kick right now and they keep asking for things with pudding in it. I found this dessert and was super excited! Peanut Butter and pudding?!? It doesn't get any better than this!
Peanut Butter Striped Desserts
Ingredients:
1 package of Oreo Cookies, the cream removed and the cookies crushed
6 Tabelspoons butter, melted
1 package  (8 oz.) of fat free Cream Cheese, softened
1/4 cup sugar
3 cups plus 2 Tablespoons of cold milk, divided
1 tub (8 oz.) COOL WHIP Whipped Topping, thawed, divided
2 packages (3.4 oz. each) of JELL-O Vanilla  Instant Pudding
1/3 cup Creamy Peanut Butter
Directions:
Mix cookie crumbs and butter; press onto bottom of 13×9-inch dish. Refrigerate for about 10 min. While it is cooling, beat cream cheese, sugar and 2 Tbsp. milk with mixer until blended. Add 1 cup of COOL WHIP; mix well. Take the crust out and spread your cream cheese mixture over your crust.
Beat your pudding mixes and remaining milk in large bowl with a whisk for about 2 minutes.  Add your creamy peanut butter; mix well. Then spread over the cream cheese layer. Let it stand 5 min. or until thickened. Cover with remaining Cool Whip.
Refrigerate 4 hours or until firm.
Because this is made of pudding try and make it the same day you are going to eat it.
Adapted from Kraft
 Looking for other pudding desserts? Try some of these!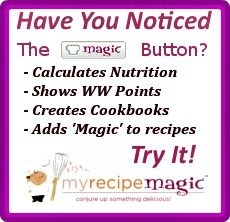 Come see My Recipe Magic for yourself!!!