My favorite thing about September is all of the delicious apples! There are so many different ways you can eat an apple, but my favorite way is in a dessert! Here are 25 delicious Apple Desserts.

Mini Apple Crostatas

Apple Pie Bundt Cake

Spiced Apple Pie Smoothies

Baked Cinnamon Apples

Apple Harvest Pockets 

Apple Walnut Sticky Buns

Apple Walnut Pull-Apart Bread

Microwave Cinnamon Apples

Apple Pie Mookies

Fried Apples

Almond Cheesecake Apple Bars

Apple Pie Ice Cream

Apple Pie German Pancakes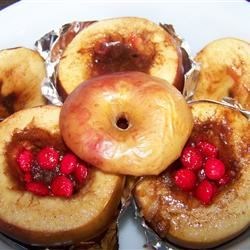 Red Hot Baked Apples

Baked Apples

Rustic Apple Tart 

French Toast with Maple Hours

Toffee Apple Tartlets 

Apple Raisin Pandowdy 

Apple Pie Bars

Apple Cardamom Cakes

Apple Pie Dessert Pizza

Oven Fried Apple Pies

Moist Apple Crumb Cake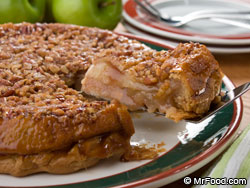 Upside Down Apple Pie

Apple Brownies
You can now find the NUTRITION FACTS for all of Six Sisters' Stuff's recipes over on their new site,MY RECIPE MAGIC!