Doritos are one of the few foods I can't eat when I'm pregnant. As soon as the baby is out I pretty much inhale these things! These Doritos Crusted Chicken Strips taste delicious… and the man in your life will thank me!
Doritos Crusted Chicken Strips
Ingredients:
4 boneless skinless chicken breasts
1 large bag of Doritos, Nacho Cheese Flavor  (11.5 ounce)
2 cups flour
4 egg whites
1/2 Tablespoon of Garlic Salt
Directions:
Cut the chicken into thin ½ inch strips.
Using a food processor, crush the Doritos so that they are a texture coarse like bread crumbs. Set aside in a large bowl. (If you don't have a food processor, make a small hole in the Doritos bag and get the air out of it. Then use a rolling pin and crush the chips in the bag).
Mix the flour and salt in one bowl and eggs in another. Whisk the eggs so that they are well scrambled.
Preheat oven to 400 degrees and spray a baking sheet with cooking spray.
Set up the four bowls in order: 1. bowl with the chicken, 2. bowl with the flour and salt, 3. bowl with the beaten eggs, 4. bowl with the crushed Doritos, and then the pan.
Lift out a few chicken strips and place them in the flour so they are all coated. Lift the chicken strips out of the flour and shake off any excess. Place them in the eggs and turn them so they are evenly coated. Lift them out of the egg and then place them in the crushed Doritos – again so they are even coated. Place the coated chicken strips on the baking sheet. Do this with the remaining chicken strips.
Bake in the oven for 15-20 minutes
Serve with your favorite dipping sauce. Mine is ranch and BBQ sauce!
Recipe adapted from The Black Peppercorn
Looking for other Delicious Chicken Recipes? Check out some of these! 
This post is sponsored by: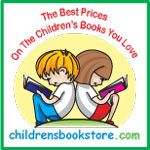 Keep Kids Reading All Summer!
Parents have a lot to consider at the outset of summer vacation. Although every family does summer vacation differently, almost all have these two difficult questions to answer for their elementary-age children:
1. How am I going to keep my children occupied and using their brains for the next 90 days?
2. What am I going to do to keep them from sliding backwards in their reading ability?
Our friends at
ChildrensBookstore.Com
have made great effort to help answer the above questions. They have combed through thousands of
craft
and
activity
books to generate lists of the best books that contain hundreds of fun ideas that will keep kids active and learning through the summer.
Keeping kids reading when they think they're "on vacation" is a skill and and art. The last thing any parent wants is for the hard work they did on reading with their children to wither in the hot summer sun. The
article at this link
contains excellent tips and information on how you can avoid the "summer slide".