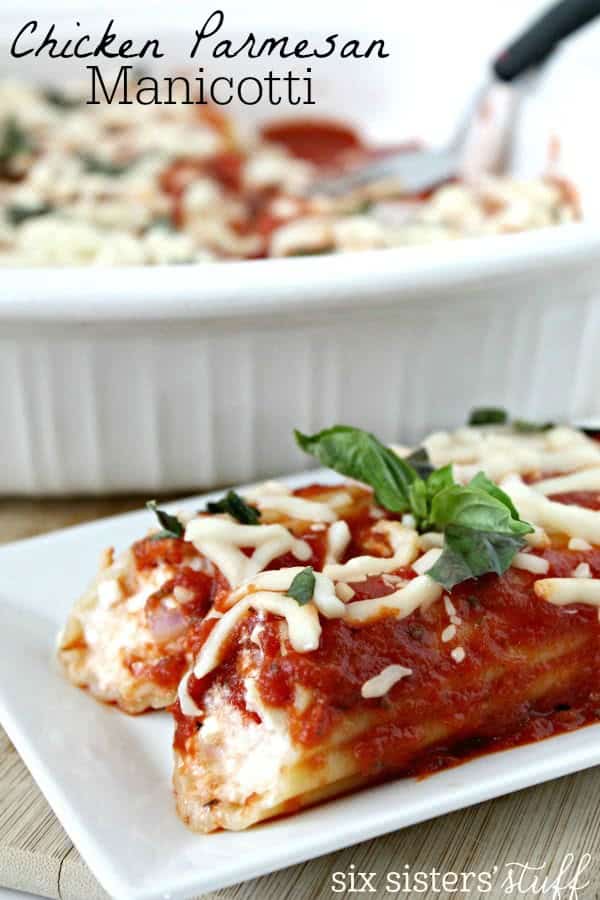 A couple weeks ago I went to a restaurant and ordered manicotti. It was to die for! I wasn't sure what was in it so I tried to make something like it. It turned out delicious!
Chicken Parmesan Manicotti
Ingredients
12 manicotti noodles, cooked according to package directions
2 cups part skim ricotta cheese
½ cup shredded Parmesan cheese
2 cups mozzarella cheese (divided)
1 cup shredded cooked chicken
1 egg
1 teaspoon oregano
Salt and pepper, to taste
1 jar of spaghetti sauce
1 Tablespoon chopped fresh basil leaves
Instructions
In a bowl, combine cooked, cubed chicken, ricotta cheese, Parmesan cheese, 1 cup mozzarella cheese, egg, oregano, salt and pepper together and stir until well mixed.
Fill each cooked manicotti with the chicken and cheese mixture carefully so that the manicotti doesn't tear (I fill a plastic bag and cut a small corner - this makes filling the manicotti easier and then I just throw away the bag when I'm done).
Spray a 9x13 baking dish with cooking spray and place the stuffed manicotti in it. Pour the spaghetti sauce on top. Sprinkle with 1 cup of mozzarella cheese and place basil leaves on top. Bake at 350 degrees for 35 minutes or until hot and bubbly.
http://www.sixsistersstuff.com/2013/04/chicken-parmesan-manicotti.html
Materials used for this recipe:

Looking for a delicious main dish?
Here are a few of our favorites:
3 Bean Enchiladas
Honey Sesame Chicken
Slow Cooker Ranch Enchiladas
Apricot Mustard Salmon
Loaded Hot Dogs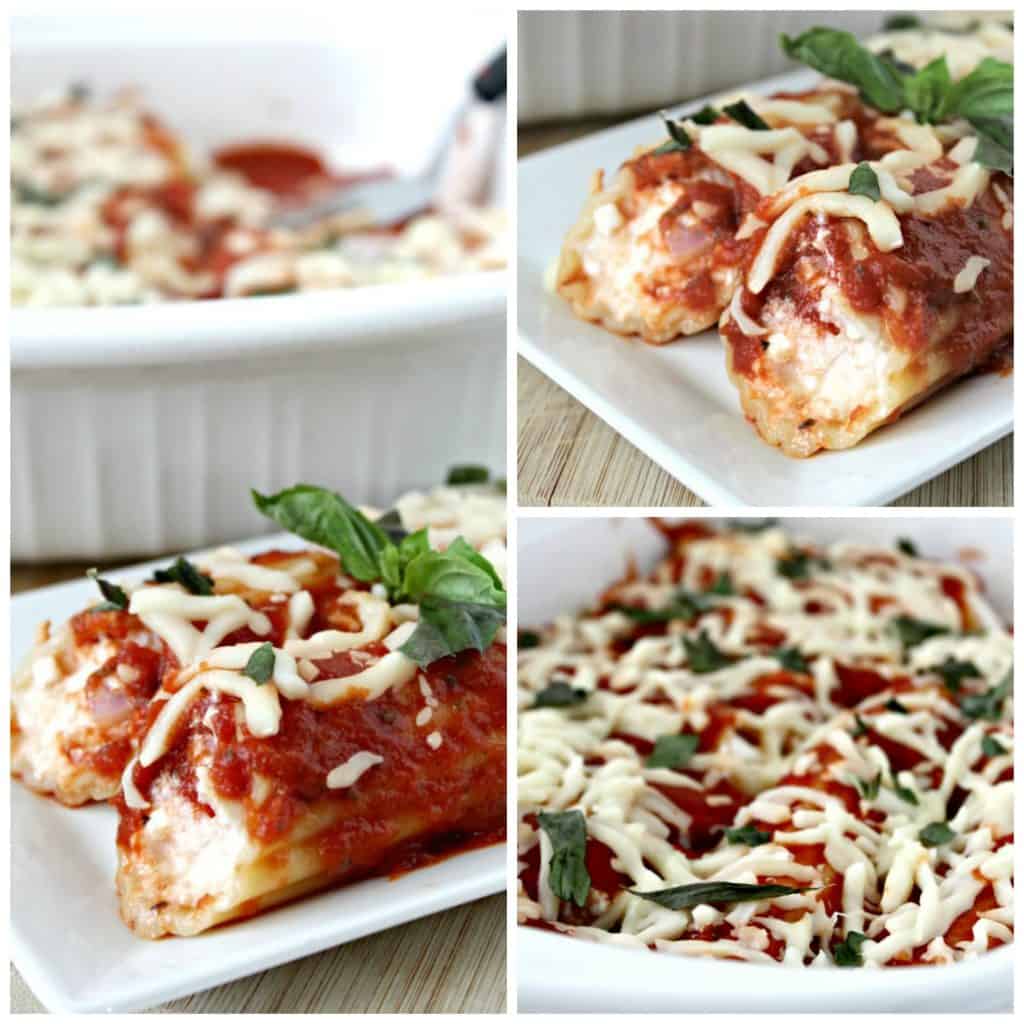 Our new cookbook, Dinner Made Easy, is now available for PRE-SALE!
With over 100 easy main dishes to help you get dinner on the table, meal time will be a breeze!
Pre-order your copy HERE.