I Love Taco Salad! I tried this at a party and I was so excited to find a recipe that matched it. This salad is so delicious with the perfect taste of Sweet -n- Spicy!
Sweet -N- Spicy Taco Salad
Ingredients
2 ripe tomatoes, diced
1 large onion, diced
1 head iceberg lettuce, washed, drained and shredded
1 pound lean ground beef
1 cup Catalina salad dressing
1 (7-ounce) bag taco flavored chips, crushed
1 cup salsa
Sour Cream (optional)
Cheddar Cheese (optional)
Tortilla chips, to serve
Cook the ground beef and onions on the stove top. When it is finished cooking, take off the stove top and mix in your tomatoes and Catalina Dressing.  Just before serving, add salsa (I like mine spicy), mixing well to combine with other ingredients. Serve over tortilla chips and lettuce. Top with sour cream and cheese if desired.
Looking for other Mexican Food? Here are my Favorite ones!
Light Taco Casserole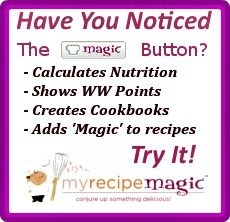 Not only does it add "magic" to your recipes, but it's the only recipe sharing site that actually PAYS you to share your recipes! So if you have a delicious recipe that everyone always asks for or a family favorite that everyone loves, share it today and make a little extra "dough"!