I love our 
Spinach Artichoke Dip
, and was on the hunt to find a tasty spin on it!  I came across this recipe from 
Half Baked Harvest
 and ran to the store right then to get all the ingredients I needed to make it!  What is better than your favorite dip slathered over some toasty bread?  This recipe is also a lighter version of traditional spinach and artichoke dip by using Greek yogurt and very little cream cheese.
Spinach and Artichoke Sandwich Melts Recipe:
(Makes 6 sandwiches)
Ingredients:
1 Tablespoon butter
1 teaspoon minced garlic
1 Tablespoon all-purpose flour
1/2 cup milk
1 ounce cream cheese
1/2 cup shredded mozzarella cheese
1/2 cup grated Parmesan cheese
1/2 teaspoon pepper
1/2 cup fat free Greek yogurt
1 (6.7 ounce) jar grilled artichoke hearts, chopped
1/2 cup frozen chopped spinach, thawed and drained
1 loaf French bread, cut into 12 slices
Butter, for spreading
Directions:
Melt butter in a skillet over medium heat.  Add minced garlic and cook for two minutes.  Whisk in flour until a paste forms.  Cook over medium-low heat for 1 minute, then pour in milk.  Stir and cook one minute.  If your paste gets too thick, add a little more milk to thin it out slightly.  Add cream cheese, mozzarella, Parmesan and pepper.  Stir until cheeses are melted.  Whisk in Greek yogurt until sauce is smooth.  Fold in chopped artichokes and spinach.
Heat a skillet or griddle to medium-low heat.  Butter the outsides of each slice of bread then spread 2-3 Tablespoons of the cooked dip on one slice of bread and top with another, with the buttered sides of bread on the outside. Cook sandwich until both sides of the bread are golden brown.
Looking for more delicious sandwich recipes?
Here are a few of our favorites: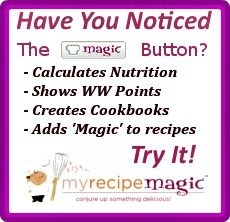 Not only does it add "magic" to your recipes, but it's the only recipe sharing site that actually PAYS you to share your recipes! So if you have a delicious recipe that everyone always asks for or a family favorite that everyone loves, share it today and make a little extra "dough"!
– See more at: http://www.sixsistersstuff.com/search?updated-min=2013-01-01T00:00:00-07:00&updated-max=2014-01-01T00:00:00-07:00&max-results=50#sthash.vl4Belqx.dpuf