Time to start planning ahead for next week!
Monday:
Tuesday:
Wednesday:
Thursday:
Friday:
Saturday:
Sunday:
Side Dish Ideas: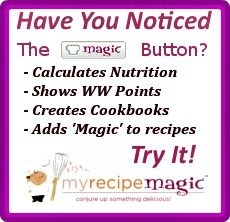 Have you signed up to become a chef on My Recipe Magic?
Not only does it add "magic" to your recipes, but it's the only recipe sharing site that actually PAYS you to share your recipes! So if you have a delicious recipe that everyone always asks for or a family favorite that everyone loves, share it today and make a little extra "dough"!