Growing up we didn't have a lot of fish (because some sisters didn't like it….I'm not going to mention any names…..) After I married my husband, he introduced me to all kinds of fish.  At first cooking fish was very intimidating to me. Now I love experimenting with it to see what I can come up with. Here is one of our favorites!
Honey Pineapple Broiled Salmon
Ingredients
1/4 cup pineapple juice
1 21 oz can of chunky pineapple
1/3 cup soy sauce
2 tablespoons white vinegar
2 tablespoons lemon juice
1 tablespoon olive oil
3/4 cup honey
1/4 cup packed brown sugar
1 teaspoon ground black pepper
1/4 teaspoon garlic powder
6 (6 ounce) skinless, boneless salmon fillets
Directions
Preheat your oven to Broil
Bring the pineapple juice, soy sauce, vinegar, lemon juice, olive oil, and honey to a simmer in a saucepan over medium-high heat. Reduce the heat to medium-low, and stir in the sugar, 1 teaspoon black pepper, and garlic powder. Simmer, stirring occasionally, until the sauce has reduced to a syrupy consistency, about 15 minutes. Set the sauce aside.
Season the salmon with a light sprinkling of salt and pepper. Place the fillets on a foil lined cookie sheet. Spoon a small amount of the sauce over the salmon fillets and place the pineapple chunks all around the fish. cook until the fish turns opaque in the center, (about 5 to 8 minutes)  Serve with the remaining sauce and cooked pineapple.
Serve with brown rice and asparagus
Looking for other Fish Recipes? You must try some of these!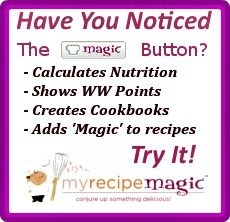 Not only does it add "magic" to your recipes, but it's the only recipe sharing site that actually PAYS you to share your recipes! So if you have a delicious recipe that everyone always asks for or a family favorite that everyone loves, share it today and make a little extra "dough"!