My husband and I are burger people.  We seem to find every excuse possible to go get some big, juicy burgers for dinner whenever we can!  Now that we are both trying to eat healthier, we decided to give turkey burgers a whirl.  We weren't disappointed!  They were flavorful and delicious!
Hawaiian Turkey Burgers Recipe:
(Makes 4 burgers)
Ingredients:
1 pound lean ground turkey
1/2 cup dry bread crumbs
1/4 cup green bell pepper, minced
1/2 cup thinly sliced green onion
1/2 teaspoon ground ginger
1 small can pineapple slices, reserve juice
1/2 teaspoon salt
4 slices Swiss cheese
Teriyaki Sauce (I use Kikkoman)
Light mayonnaise
Hamburger buns
Directions:
In a mixing bowl, combine turkey, bread crumbs, pepper, onion, ginger, 1/4 cup reserved juice from pineapple and salt.  Divide turkey mixture into 4 equal parts and form into patties.  Grill, broil or cook in a frying pan over medium until cooked through.  The last few minutes of cooking, place pineapple over heat to grill.  Place a slice of Swiss cheese on top of each patty when warm.  Spread teriyaki sauce and light mayonnaise on buns and top with burgers and pineapple. 
Looking for more turkey recipes?
Here are a few of our favorites: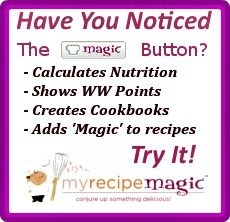 Not only does it add "magic" to your recipes, but it's the only recipe sharing site that actually
PAYS
you to share your recipes! So if you have a delicious recipe that everyone always asks for or a family favorite that everyone loves, share it today and make a little extra "dough"!
Summary
Recipe Name
Published On
Preparation Time
Cook Time
Total Time
Review
Based on 1 Review(s)
Other interesting food sites: