Last week I was in the mood for nachos. I had not had any for such a long time and I wanted to make a more adult-version of nachos. I found a recipe from Martha Stewart and made it my own (and much easier). My kids and husband loved it! Best nachos I have had in a long time!
Ingredients
4 chicken breasts
1 cup of salsa
Crispy Tortilla Chips
2 1/2 cups shredded low fat mozzarella cheese
2/3 cup thinly sliced banana peppers
1 can of black beans
2 Tablespoons finely chopped fresh cilantro (optional)
2 Tablespoons of green onions, chopped
Your favorite Salsa for serving
Directions
Place chicken breasts on the bottom of your slow cooker and pour 1 cup of salsa on top. Cook on low 6 to 8 hours or on high 4 to 5 hours.
When your chicken is done in the crock pot – Preheat your oven to 400 degrees.
Layer half of the chips, chicken, cheese, beans and banana peppers in a 9X13 baking dish; repeat with a second layer of each. Transfer to oven and bake until cheese is melted – about 8 to 10 minutes.
Remove from oven and garnish with green onions and cilantro; serve immediately with salsa.
Recipe adapted from Martha Stewart
Looking for other slow cooker recipes? These ones are the easiest I could find!
 (Not to mention some of my favorite!)
Can't get enough of our slow cooker meals?
Check out our eBook with 25 of our favorite slow cooker recipes!
A collection of our tried-and-true favorite slow cooker recipes that are easy to make and use simple ingredients.  We know that your family will love them as much as we do.  All in one place in a PDF file with links to the on-line recipe.
Get it 
here
!
This post is sponsored by: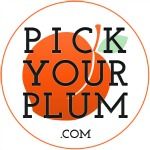 Pick Your Plum
has limited quantities of the most swank supplies. They have agents out in the field who find killer deals on high quality products, just for you.  Their prices on crafting, clothing, baking supplies, home decor, and other fabulous finds can't be beat! You have until their item is gone (or 'til time is up) – and trust us – you will leave feeling like you just won Martha in a crafting contest.

Seriously. They've got everything. And it's GOOOOD.

Be sure to check them out!