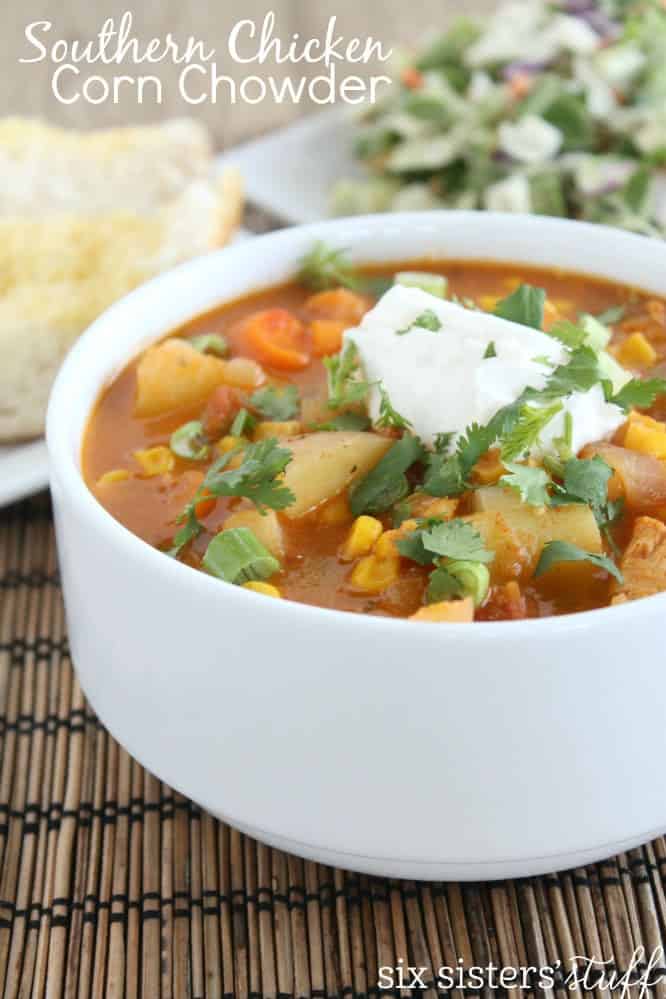 Fall is COMING!!! A few days ago it was an overcast day so I knew it was time to whip up some homemade soup. This soup is full of veggies, is healthy and full of flavor!
Healthy Meals Monday: Southern Chicken and Corn Chowder
Ingredients
3 Tablespoons olive oil
1 onion, chopped
2 Potatoes, washed and cubed
1/2 bag of baby carrots, chopped
2 celery stalks, chopped
3 garlic cloves, minced
1 jalapeno pepper
3-4 boneless, skinless chicken breasts
1 cup of milk
2 cups of chicken broth
1/2 teaspoon dried thyme
1 32 oz bag of frozen corn
1/2 package of taco seasoning
1/2 cup of salsa
Instructions
Drizzle olive oil into the bottom of a large, lidded soup pot. Place over medium heat.
Add chopped onion, carrots, celery, and minced garlic. Cover pot with lid and cook for about 5 minutes.
Remove stems, seeds, and membrane from jalapeno pepper. Dice pepper finely and add to other vegetables.
Cube chicken breasts and potatoes and add to vegetables. Add 1 cup of broth, cover pot with lid and cook for about 10 minutes.
Combine milk, the rest of the broth, taco seasoning, and salsa and stir well. Add to chowder.
Open packages of frozen corn and add to the chowder.
Sprinkle dried thyme into chowder and stir to combine.
Cover pot with lid and simmer over low heat for about 20 minutes.
I served mine in bread bowls, but can be served in any bowl.
http://www.sixsistersstuff.com/2012/09/healthy-meals-monday-southern-chicken.html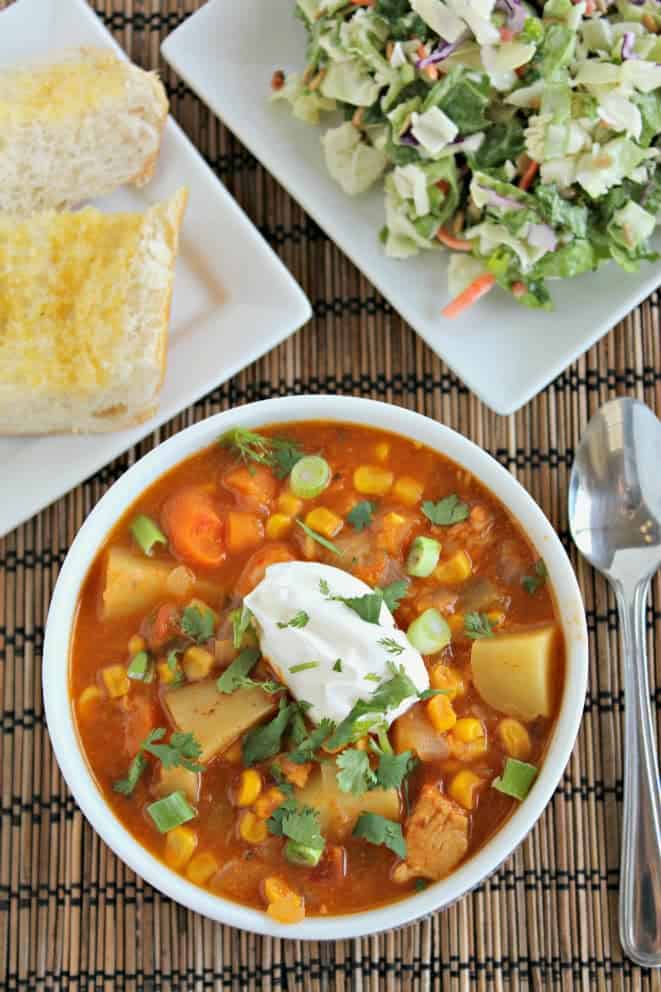 Need a new Stock Pot for soup? Find my favorite one HERE.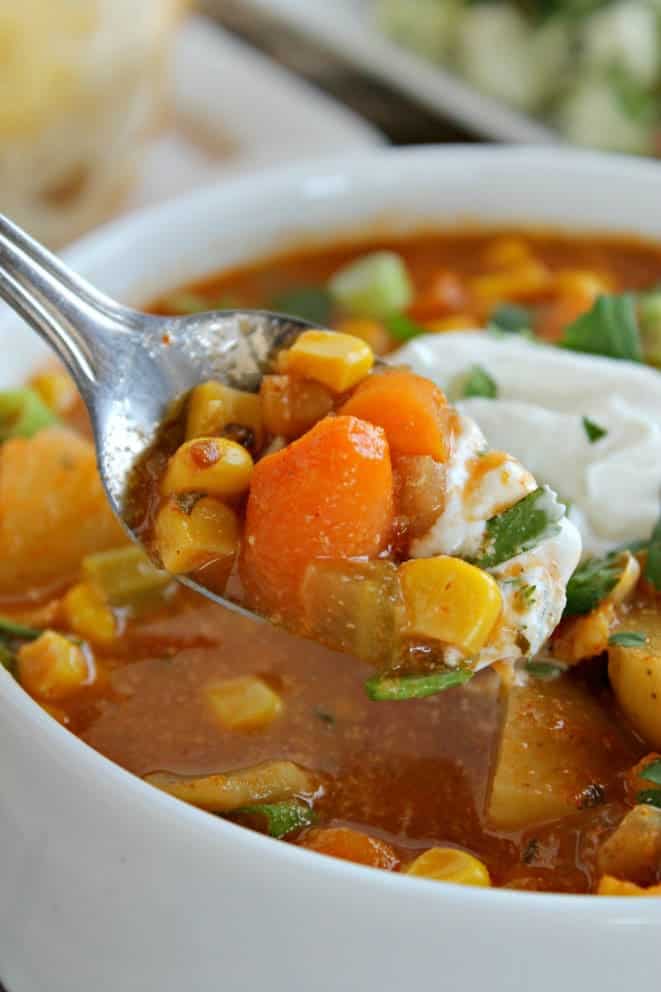 Looking for other soup? You must try some of these!
Take the stress out of dinnertime!

For just $5 a month, you will receive a weekly menu plan that starts with a week at a glance so you'll know exactly what to make and when!  Each menu plan includes 6 main dish recipes, 2 side dish recipes and 2 dessert recipes!  That means you'll be receiving 40 tried-and-true recipes your family will love every month! Each recipe includes a picture of the recipe, serving size, prep time and cook time to help you plan accordingly. At the end of each menu plan, there is a detailed shopping list so you know the exact amount of each ingredient needed to make your recipes for the week.