My family loves
Muddy Buddies
, but I thought it was time we tried something a little different!  I love Reese's
and
white chocolate, so I knew the combination would make the perfect snack.  They were delicious!  I had to throw half the batch away to keep myself from eating them all day while my husband was at work.  They are that addicting!
White Chocolate Reese's Muddy Buddies Recipe:
Ingredients:
9 cups Rice Chex Cereal
3 cups White Chocolate Reese's Miniatures (1 small bag)
1/4 cup butter
1 teaspoon vanilla extract
1 1/2 cups powdered sugar
1/2 cup Reese's Pieces
Directions: 
Measure cereal into a large bowl and set aside.  In a microwavable bowl, microwave peanut butter cups and butter on high for 1 minute then stir.  Continue to microwave and stir your peanut butter cups and butter in 30 second increments until it can be stirred smooth.  Mix in vanilla.   Pour mixture over cereal, gently stirring until evenly coated.  Pour into a large, resealable plastic bag.  Add powdered sugar and seal bag closed.  Shake until well coated.   Spread coated cereal onto waxed paper to cool.  Sprinkle Reese's Pieces on top.  Store in an airtight container.
Looking for more yummy snack ideas?
Here are some of our favorites: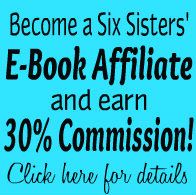 This post is sponsored by:
What The Hart Likes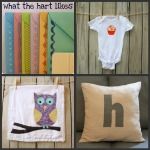 What the Hart Likes is one of our favorite Etsy Shops!  They have the cutest personalized dish towels, beach towels, pillow covers, baby onesies and stationary!  They're perfect for any occasion – gifts for loved ones, weddings, baby showers, or for yourself. 🙂 Take a look at everything they have to offer today!