Earlier this week, we had the opportunity to attend an event put on by Mom's Best Media.  The purpose of the event was to support and raise awareness for the Riverside Rape Crisis Center.  You can help the cause by entering a giveaway at Mom's Best and reviewing some of the hottest new products and amazing brands.  Mom's Best Media will be donating an emergency kit to the rape crisis center for every 100 votes.  Be sure to stop by and enter to support a good cause!
(Top left picture: Camille, Steph, Mom, Elyse)
Thanks for your help!
The dog days of summer are dragging on . . . and my 36-week pregnant ankles (that look more like elephant legs) are proof. There is a local drive-thru restaurant called Sonic that has "Happy Hour" from 2-4 pm each day and all drinks are half-price. One of my favorite drinks is their Cherry Limeade. I have spent WAY more than I should on their yummy drinks, but on a hot summer day it just sounds so good!
I found this recipe to make your own Sonic Cherry Limeade at home and I have now made it many, many times. I just tell my husband, "Think of all the money I am saving since I just make it myself now!"
 . . . as I whip up my 4th batch of the week. 🙂
I promise you'll love it.
Sonic's Copycat Cherry Limeade
Ingredients:
1 can frozen limeade concentrate
1 (2 liter) bottle of lemon-lime soda
Juice from 1 (10 oz) jar of maraschino cherries
Fresh limes, sliced (optional)
Ice
Directions:
Mix all ingredients together and serve immediately. You can also throw in some maraschino cherries if you would like. For a slushier drink, use limeade concentrate that is completely frozen (mine was partially thawed in the picture and that is why it isn't slushy).
Add ice as wanted . . . mine melted very fast because it was so hot outside!
Looking for more ways to cool down this summer?
Did you know that SixSistersStuff is now hosting their own
If you have ever wondered about the best ways to grow your blog,
you have to check out this conference!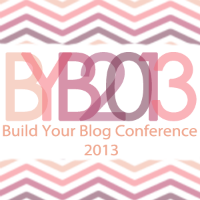 This post is sponsored by:
Watch Me Grow
Monthly Onesie Stickers

Babies grow up so fast – one second they are laying in your arms, then you blink and they're crawling all over the place! These monthly onesie stickers are the perfect way to document your baby's growth for the first 12 months! 
Just add the sticker to any onesie or shirt of your choice and take a picture. At the end of the 12 months, print the pictures to make a beautiful collage for their first year of life! They offer so many different shapes and styles – ties, airplanes, polka dots, flowers – that would fit any baby's little personality. Check them out today!