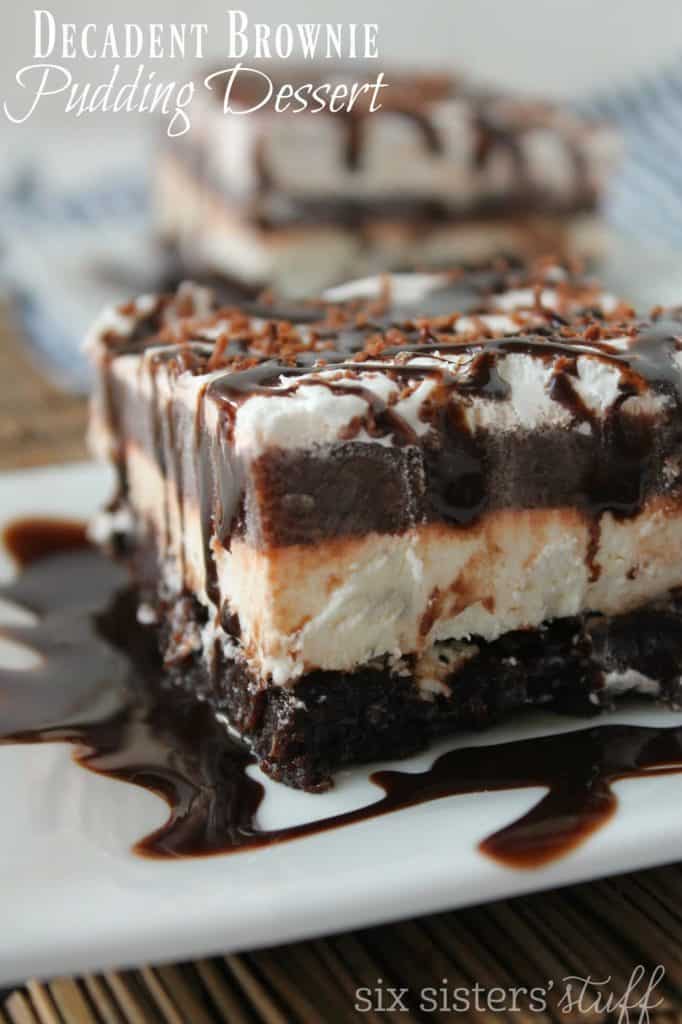 If you are looking for something gooey, rich, and chocolatey, look no further!
With layers of brownie, chocolate pudding, cream cheese, whipped topping, and fudge, this dessert is absolutely amazing. I took this to a potluck dinner and people were seriously licking the pan clean, even after the dessert was gone. It is so simple to make and is always a big hit!
Decadent Brownie Pudding Dessert
Ingredients
1 brownie mix (for a 9x13 pan)
Ingredients called for on brownie mix (oil, water, eggs)
1 (8 oz) package cream cheese, softened (light cream cheese works great)
1 cup powdered sugar
2 (8 oz) containers Cool-Whip frozen whipped topping, thawed
1 (3 oz) instant chocolate pudding
1 (3 oz) instant vanilla pudding
3 1/2 cups milk
Hot fudge or chocolate syrup
1 plain chocolate candy bar (like a Hershey's bar)
Instructions
Mix brownie mix according to directions and bake in 9x13 inch greased and floured pan. Mix cream cheese, powdered sugar and 1 container whipped topping. Spread cream cheese mixture on top of the cooled brownies. Blend puddings and milk together and carefully spread on top of the cream cheese mixture. Top with second container of whipped topping. Put chocolate shavings and chocolate syrup on top. Refrigerate until ready to serve (we also like to throw this in the freezer for a yummy summer dessert and it is sometimes easier to cut and serve when it's been in the freezer).
http://www.sixsistersstuff.com/2012/07/decadent-brownie-pudding-dessert.html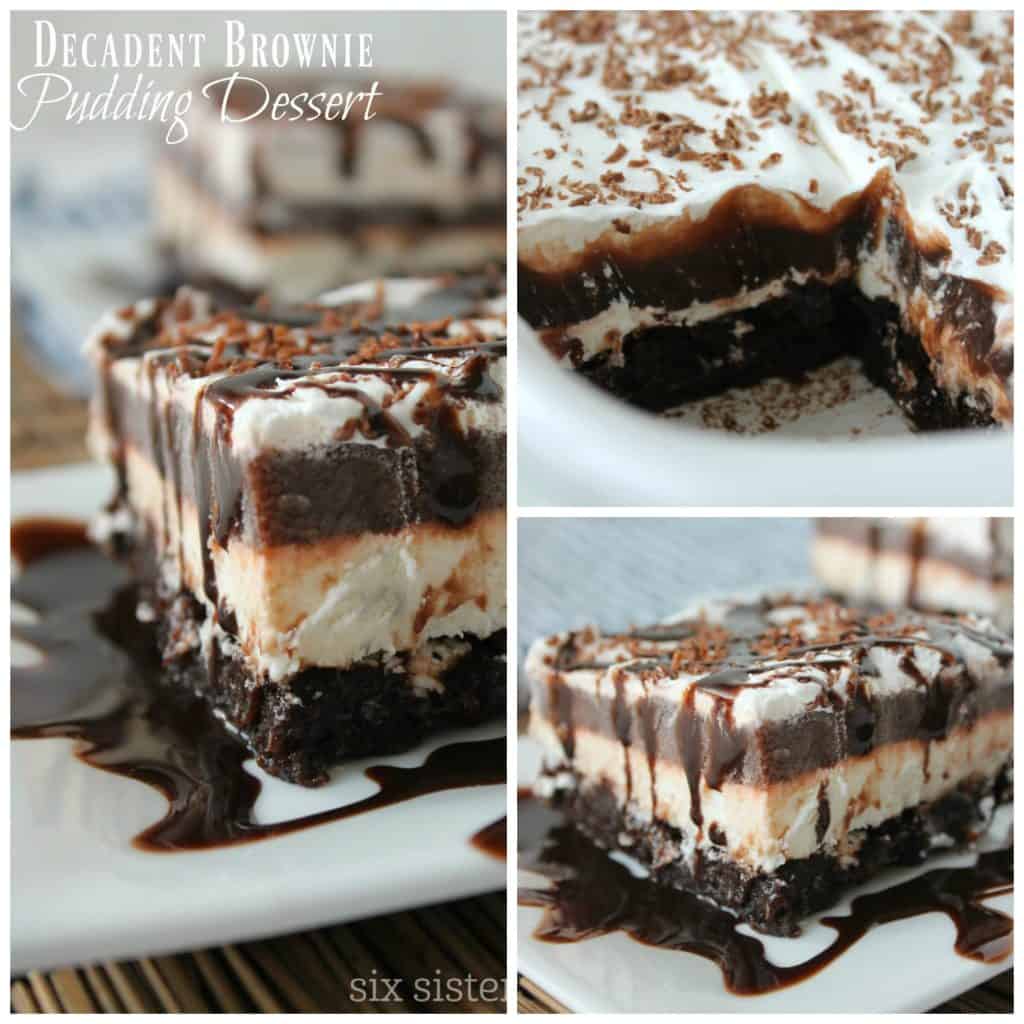 Materials used to make this recipe:
Looking for more delicious chocolate desserts?
These will feed your cravings:
Our new cookbook, Dinner Made Easy, is now available for SALE!
With over 100 easy main dishes to help you get dinner on the table, meal time will be a breeze!
Get your copy HERE.