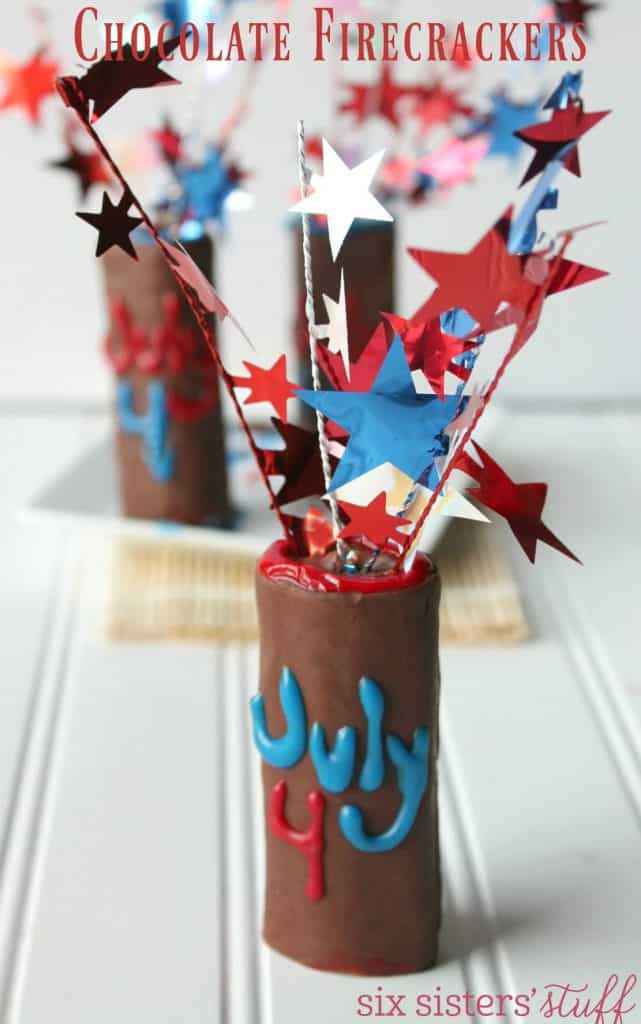 I Love the 4th of July! One of my favorite memories is making these Chocolate Firecrackers with my mom and sisters. We would give them away to our friends and neighbors and then have them at our 4th of July BBQ. My kids LOVE making them! Here is how you make them.
4th of July Chocolate Firecrackers
Ingredients
A box of Ho Ho's
Frosting split into two colors - one red and one blue
Instructions
They are about as simple to make as they look. We decorated them with a frosting ring on top and 4th of July words in the middle. Then you can put the decoration on top.
The trick of transporting them is to stick a blob of frosting on your plate and then place the completed Firecracker on it. They will stay standing much easier with the added support.
http://www.sixsistersstuff.com/2012/06/4th-of-july-chocolate-firecrackers.html
Wondering what our "sparklers" are?
We used balloon weights from the dollar store,
or you can grab them here:

Looking for other fun things to do with your Kids?
Our new cookbook, Dinner Made Easy, is now available for SALE!
With over 100 easy main dishes to help you get dinner on the table, meal time will be a breeze!
Get your copy HERE.