Cake Batter Rice Krispie Treats Recipe
3 Tbsp. butter
1 (10 oz.) bag of mini-marshmallows
1/3 cup Funfetti cake mix (you could also use yellow cake mix)
6 cups crispy rice cereal
1 (1.75 oz.) container of sprinkles
Melt butter in a large saucepan over low heat and add marshmallows. Stir until they begin to melt, adding in (dry) cake mix one spoonful at a time so its combined. Stir in cereal so it is completely coated with marshmallow mixture. Sprinkle in half of the sprinkles and mix. Press into a baking dish (any size will do) and top with remaining sprinkles. Let sit for about 30 minutes before cutting.
Be sure to check out our sponsor: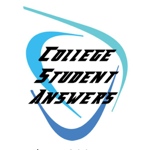 College can be intimidating for anyone at any age, but College-Student-Answers.com comes to the rescue! Their website is jam-packed full of helpful info, tips, and answers to many of the questions they have.
Linking up here.