I love German Chocolate cake . . . all the gooey coconut is so good to me! However, my husband is not as crazy about it as I am, so if I make a German Chocolate cake, I usually end up eating it all myself. Delicious going down, super hard to work off.

I found these little bars and knew they would be the perfect alternative to a cake . . . and easy to share with friends and neighbors so that I don't end up eating them all myself!
German Chocolate Cake Bars
Crust:
1 box devil's good cake mix (not the kind with pudding added)
1/2 cup (1 stick) unsalted butter, melted
1 large egg
Filling:
1 (14 oz) can sweetened condensed milk (I used fat free and it was fine)
1 tsp vanilla extract
1 large egg
1 cup chopped pecans
1 cup shredded coconut (I used sweetened coconut)
1/2 cup milk chocolate chips
Directions:
Preheat the oven to 350 degrees. Grease a 9×13 inch baking pan (I used non-stick cooking spray).
In a medium bowl, mix together the cake mix, butter and egg, and press into the bottom of the prepared pan. The crust should not come up the sides. Bake for 7 minutes and remove from the oven. The crust will not look done.
While the crust is baking, mix together the sweetened condensed milk, vanilla, egg, pecans and coconut. Pour evenly over the warm crust and sprinkle evenly with the chocolate chips. Bake for 24-30 minutes, until the top is a light golden brown. Remove from the oven and cool completely before cutting into squares.
Be sure to check out our sponsor: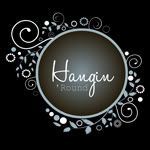 They specialize in the cutest handmade wreaths for every holiday or occasion . . . even if it's not a holiday, they have you covered! You will love their large selection of beautiful wreaths! 
Linking up here!