HAPPY NEW YEAR!
Here's hoping that 2012 is your best year yet!
 Have you made your New Year's Resolutions yet?
I always want to lose a couple of pounds (especially after the holidays).
Looking for more Weight Loss Plans?
Visit
SixSistersStrong.com
, or see the updated version of this 8-week challenge
HERE
.
My cute friend Allison told me about an
that she had organized for her family. She shared with me all the details and all the sisters tried it out last summer.
It was seriously one of the hardest things that I had ever done . . .
but I lost the weight that I wanted to, got into much better shape, learned that all my snacks during the day didn't need to involve sugar, and had great motivation to stick with it.
So, I am sharing with you today the
It would be perfect to do with your family, friends, co-workers . . . 
anyone who wants to get into shape and lose some weight in a healthy way!
I have started a lot of diets and programs, but I never stick with them because I don't have anyone motivating me along the way . . . however, since we did this as family, we all kept each other going (and pushed each other to do a little more!).
(Sisters #2 and #4- Kristen and Steph- ran the Park City UT Pink 1/2 Marathon! Sisters #1 and #3- Camille and Elyse- cheered them on)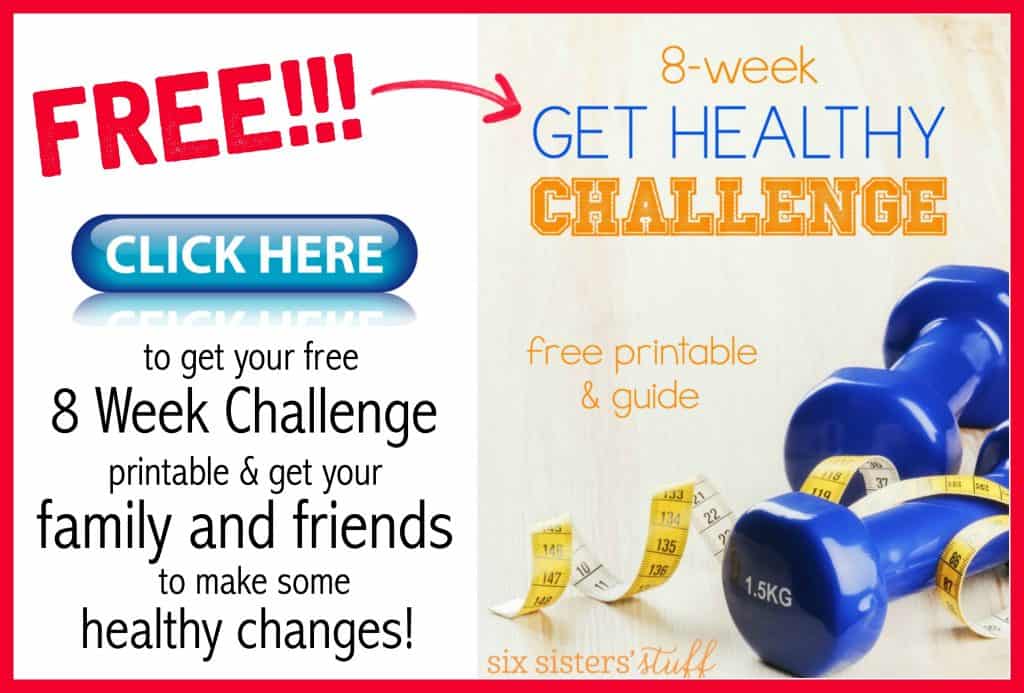 Basically, this challenge breaks it down by each individual week. You can earn points by doing healthy things, such as exercising, not eating sweets, drinking water, eating fruits and veggies, etc. At the end of each week, you tally up your points and weigh yourself (you get LOTS of points for every pound that you lose). If you want to make it really fun, have everyone who does the challenge pay a small amount of money to enter. At the end of the 8 weeks, the person who lost the most weight gets half of the money and the other half goes to the person who earned the most points.
Some of the sisters are starting this challenge again on 1/2/2012 (tomorrow!!). If you want to join us, print out your challenge and play along!
During the next 8 weeks, we will also be sharing some healthier recipes, exercise ideas, and other things to keep you going!
Good luck and have fun!
Other Information and Frequently Asked Questions:
-This is an
8-Week Challenge
that starts on a Monday (you pick what Monday to start on)
-Decide an amount that each person pays to enter the challenge (we did $25 a person)
-There is a weekly point calendar for each of the 8 weeks. You earn points by eating healthy, exercising, drinking water, etc… It's not just for weight loss!
-Beginning on Week #2 there is a double point challenge (highlighted in yellow)
-You can exercise each day, but you will only receive points for exercising 5 days a week.
-You can choose to not each sugar/treats each day, but you will only receive points for not eating sugar on 6 days (everyone needs a free day!).
-There is a sample food journal that you can use or you can use your own kind of food journal to keep track of what you eat.
–Weight yourself anytime each Sunday and tally up all points by 9 PM. Make sure that you weight yourself under the same circumstances each week (for example: Morning/Night, Empty/Full stomach)
–Choose someone in your challenge who will be the one you send a weekly email/text to with your totally weekly points and totally weight loss points for the week. They will have to keep track of everyone's points and then have them send out an email or text with everyone's standings on Mondays. We said that all points had to be emailed/texted by midnight on Sunday. If you didn't send an email/text by that time, you received no points for that week. So each week you will send in 2 numbers: Your weekly points, and your weight lost for the week.
–Daily contact with teammate: It's amazing the strength that comes from encouragement from your teammates! We decided as a team that you could email, call, or text someone on your team to encourage them to have a healthy day. It helps knowing that you are all in this together and makes you accountable for what you do or don't do.
–Cash prize money will be divided equally between the person who loses the largest percentage of weight and the person who has the most total weekly points.
Questions: 
1. How many people do you need to do this challenge?
You can include as many people as you like! You could even just challenge yourself and use this as a guideline!
2. What defines a "sugary treat"?
You can decide as a group what your you will include as a sugary treat. We made a list of things we thought were treats and then everyone was on the same page.